Page last updated October 29, 2017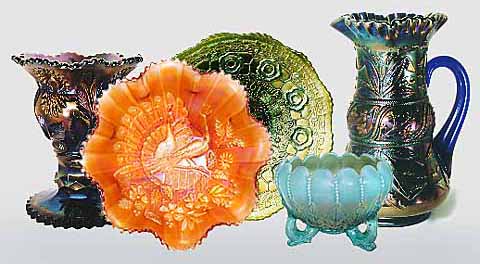 Carnival glass is found in a great number of patterns–at least 2,000. We show many of them here and will add others as time permits. The list below includes patterns in most shapes. However, to make it easier to find a piece in a pattern you don't know, check the Index by Shape section which will lead you to items such as decorated (enameled) glass, lamps and shades, and hatpins.
Check my note about how prices were established.
A
Australian patterns
B
Brocaded Patterns
Butterfly & Berry
C
D
E
Enameled items
F
G
Grape & Cable, Northwood
H
I
Imperial Grape
J
K
L
M
N
O