2021.09.14 Stretch Tuesday
Cal here for Stretch Tuesday. When I started collecting stretch glass one of the first pieces I acquired was a Fenton #604 punch bowl in Ruby. A friend of mine had purchased it and when he passed away I was able to purchase it from his estate. Little did I know at the time that it would become part of a much larger collection of stretch glass.
I've always been fascinated by the stretch glass which was made from the #604 mold. There are a number of shapes and most of the pieces are on the larger side since it was a large mold. I can imagine the guy carrying these pieces from the mold to the iridizing booth to the glory hole, on to the finisher and finally to the lehr must have had some serious muscles. These pieces are heavy and big! It is interesting to note that the pedestal base and the punch cup also are #604. I think at this point I have all of the shapes from the 604 mold in ruby and I have a number of them in other colors, including some punch bowls not often found.
Tonight I'm sharing the various shapes which were created from the 604 mold in various colors. I've never seen a piece of stretch glass that would be considered a "normal" 604 bowl aka as it came out of the mold, presumably with the sides vertical. I'm not sure it would be a particularly attractive piece of glass but it would be interesting just to see what all these very interesting 604 bowls and the plate were made from. Here we go.
604 aquarium bowl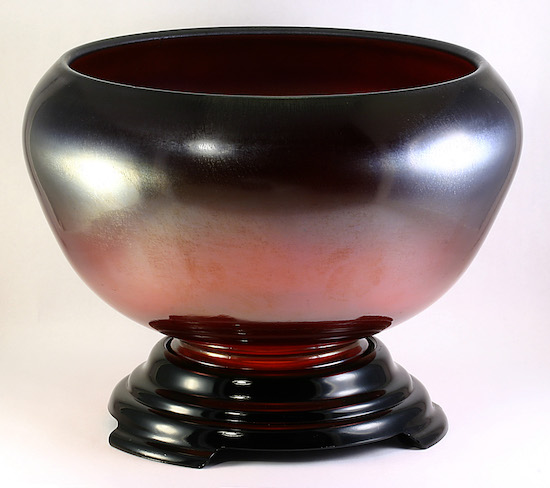 604 crimped punch bowl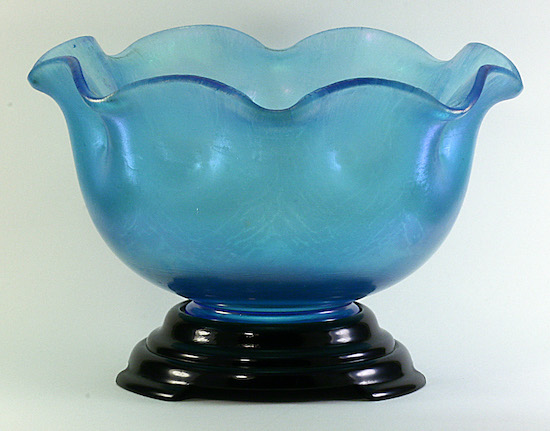 604 flared punch bowl & 604 base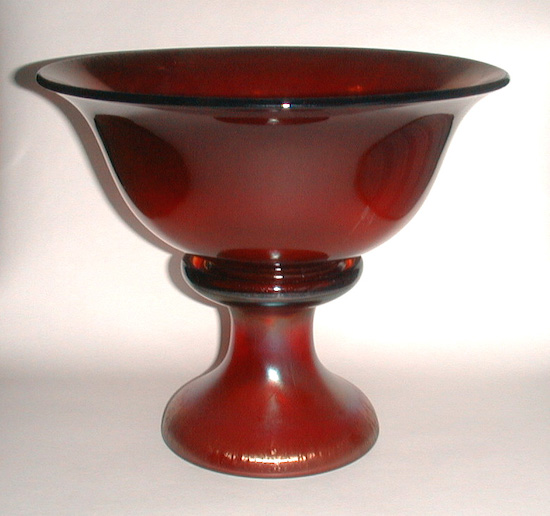 604 flared then cupped bowl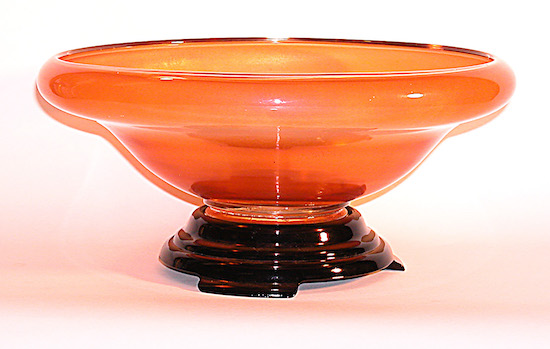 604 plate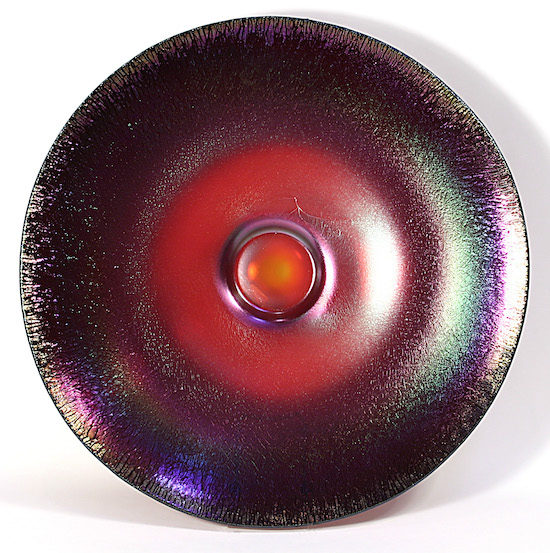 604 punch cup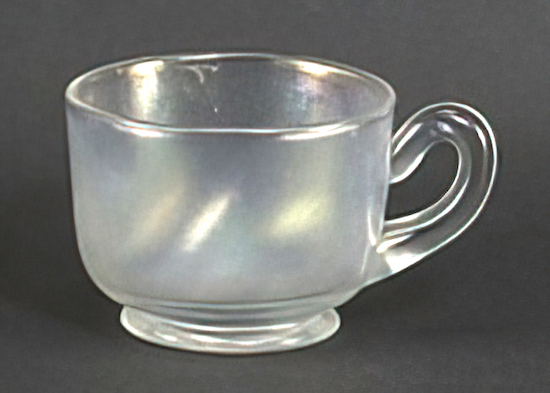 604 shallow cupped bowl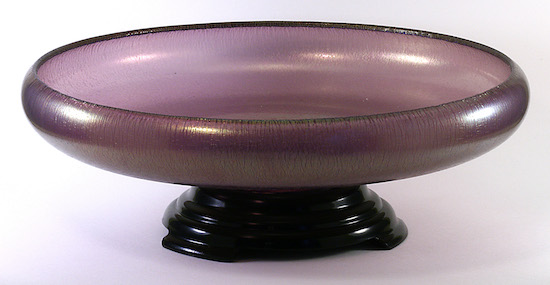 604 special rolled rim bowl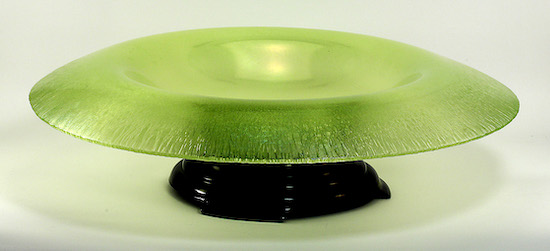 Cal