2021.01.26 Tuesday Stretch
Cal here. Tonight I thought I would share some of my recent acquisitions in conjunction with the "new" theme. Most of these are from the Phil & Nancy Waln collection.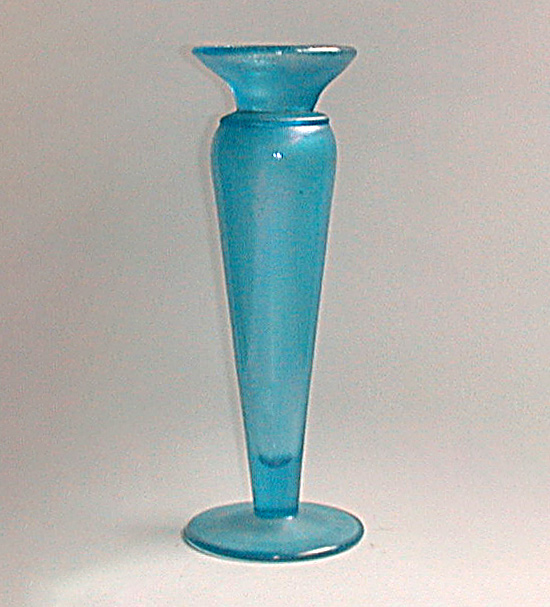 This is an unusual shape and size. While it reminds us of a bud vase, it will hold many buds. This may be a one-of-a-kind.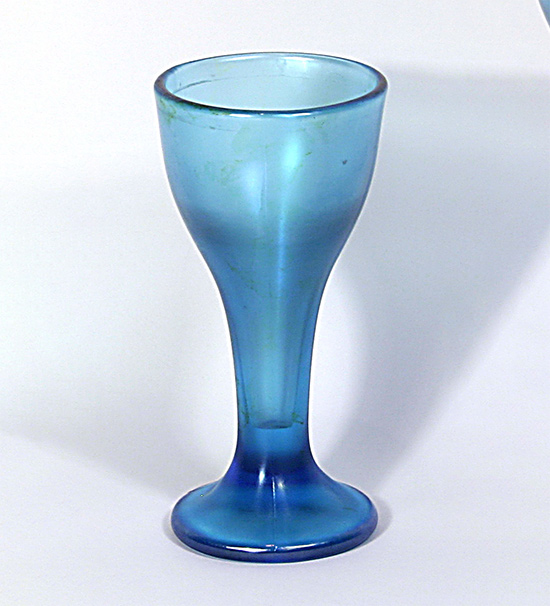 Here is another unusual shape, however there are several of these known. It is Fenton's vase #400 pulled up and not finished with an oval, square or crimped top. This is one of those rarities which I do not think is particularly attractive; maybe others will find it appealing.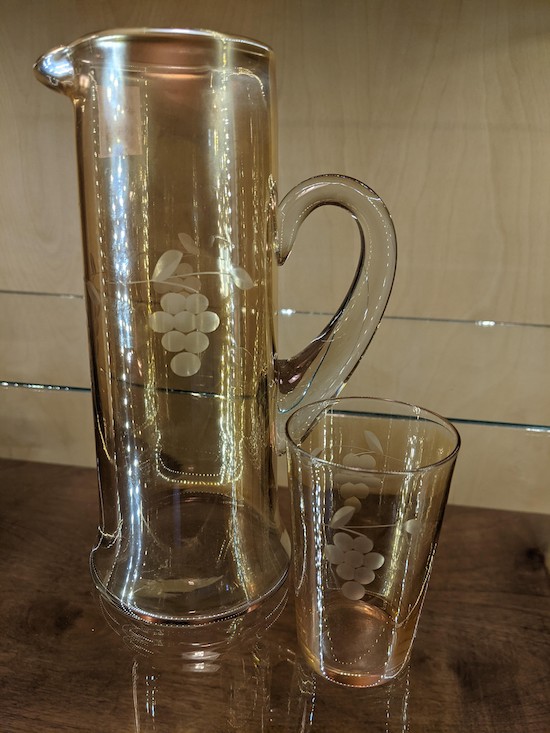 This grape juice pitcher in Grecian Gold with wheel cuttings and the matching juice tumbler are the same overall sizes as the other Fenton grape juice pitchers and tumblers; what makes them unusual is the wheel cuttings. Fenton added wheel cuttings to many of Grecian Gold beverage sets. I couldn't find this in Dave's photos so we will have to make do with a camera shot of it.
Here is a very unusual candleholder attributed to Northwood. To the best of my knowledge, there is only 1 known and this is it. It is certainly large enough to double as a vase, but the experts seem to have settled on it being a candleholder.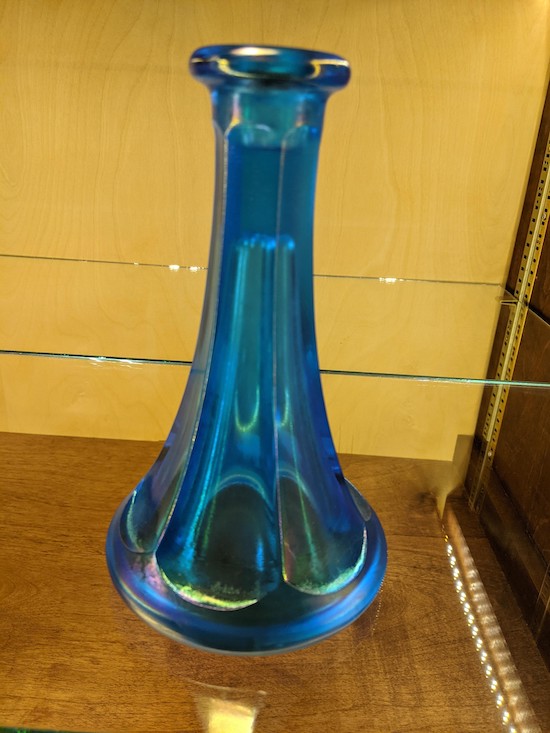 Finally, here is, I believe, the only known Fenton handled console bowl in this shape in Tangerine. The mold for this bowl was a Northwood mold which Fenton acquired. We have known about a few of these bowls in Velva Rose for some time. Tom Burns found this Tangerine one and brought it to market on behalf of the owner. It is a beautiful example of Tangerine stretch glass even though I dont believe there was any reshaping of the glass, so the stretch finish is more like what we find on candy jars than what we typically find on bowls which have been tortured and reshaped. This is one heavy, big bowl!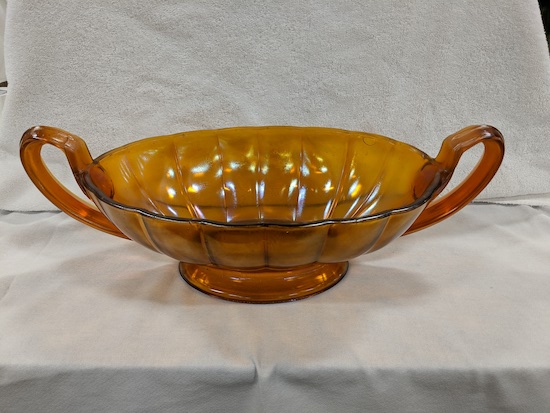 Here is the Velva Rose version as well.