2020.11.17 Tuesday Stretch
Cal here. Greetings everyone – the punch bowls we are seeing are fabulous and now we are starting to see some recipes for punch to go in them. I suspect the recipes will be as much of interest as the punch bowls. But, does anyone actually put punch in theses bowls? Or drink the punch from the punch cups? Tonight I am sharing more stretch glass punch bowls with you. There are very few stretch glass punch cups from the early stretch glass period; I guess folks were drinking their punch out of something other than stretch glass punch cups or they were easily broken. When Fenton produced punch sets during the later period, the bowl came with an iridized matching color base and a set of stretch glass punch cups, but it does not appear that Fenton made that many punch sets, so there are still not an abundance of punch cups.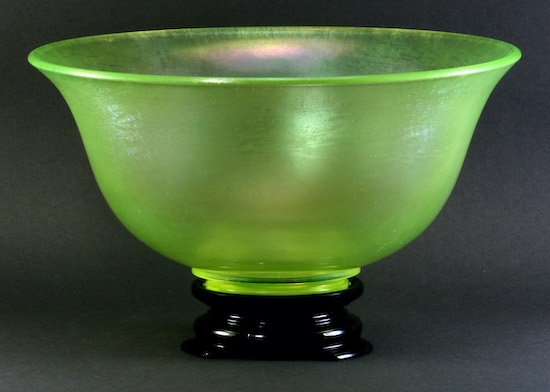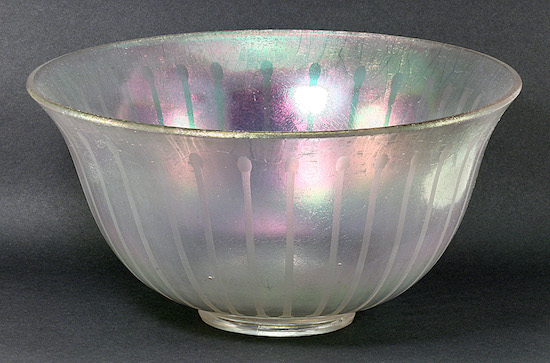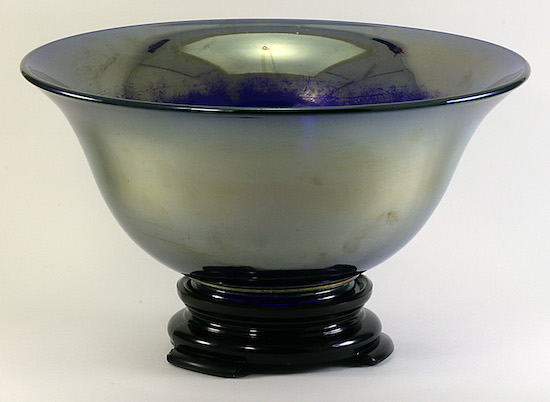 Diamond made a punch bowl which is very similar to the one made by Fenton. Here it is in Topaz, Crystal (with matchstick cutting), Cobalt Lustre and Egyptian Lustre. The primary difference between Fenton and Diamond punch bowls is in the size and design of the base. The Diamond base is slightly bigger. I was recently able to acquire the Egyptian Lustre one which was quite exciting.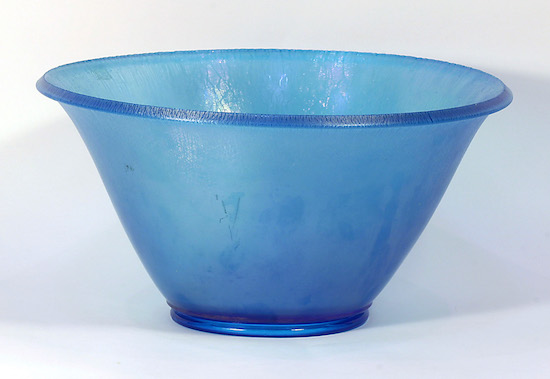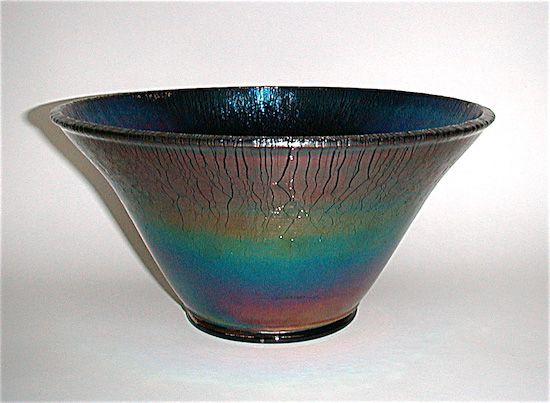 Diamond also made another punch bowl which has nearly straight diagonal sides. Here that style is in Harding Blue and Egyptian Lustre. All Diamond punch bowls are hard to find with this one being less available than the earlier ones.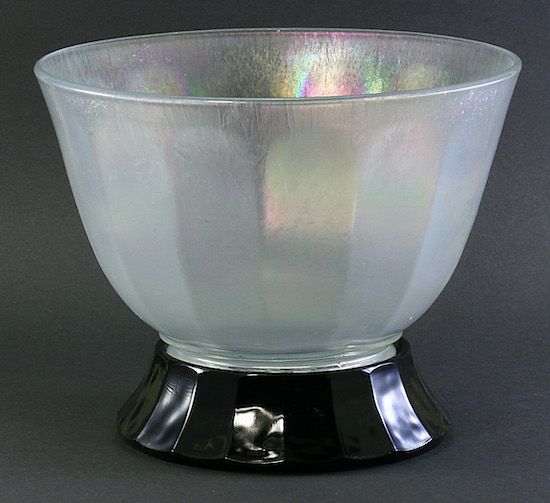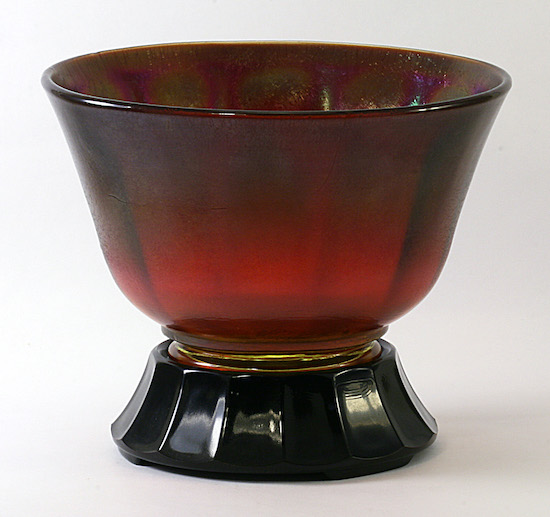 Imperial marketed a large, deep, round bowl which today we refer to as a punch bowl. It holds a lesser quantity of punch than a Fenton or Diamond punch bowl, but it is certainly large enough to qualify as a punch bowl. Note the unique design on the black base; Imperial's bases have panels on them which match the optic panels on the bowls. The bases come in two sizes, a larger and a smaller depending on the size bowl with which they are to be used.
Fenton produced at least two stretch glass punch sets during the later period. Both have pressed patterns in the bowls, stands and cups One was available only in topaz and the other only in Velva Rose. I am not able to locate photos of them for tonight's discussion – maybe one of you has them in your collection and you can send in a photo on another night.
I want to wish everyone a happy and safe Thanksgiving.