2020.09.15 Stretch Tuesday

It's always fun seeing how stretch glass fits into Brian's HOC monthly themes. BugDoc Dave here as I missed the first and second Tuesdays this month….that'll be twenty lashes of dental floss please!
It's been fun watching the pairs of items folks have been posting, so I thought I take a more traditional approach. What always came in pairs? – candleholders. Though, technically, not a pair of like items, cream and sugar sets also came in pairs. So, here are my stretch glass pairs!
My favorite candleholders are the dark colors that Diamond made – Egyptian Lustre (black amethyst glass with multicolor iridescence) and their Blue Crackle (dark cobalt blue glass with true crackled iridescence. Here are a pair of each in the "May West" trumpets: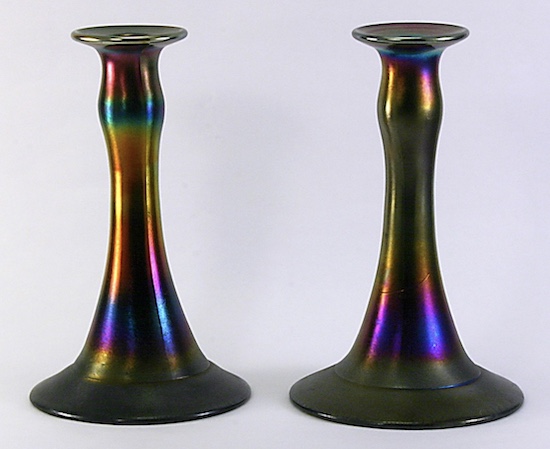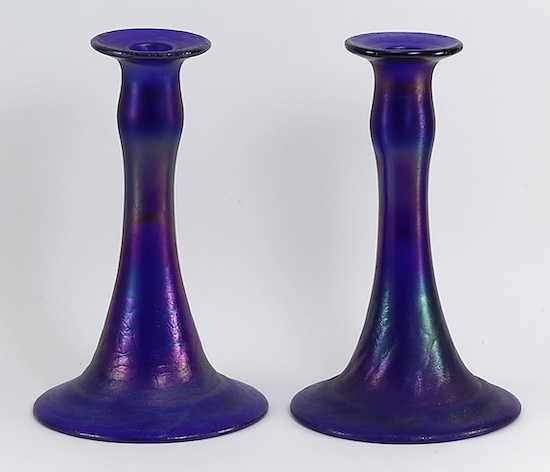 Diamond also made a set of giant candleholders which may have also served as shelf supports. The candle cup is really large, and a normal taper candle won't fit! Here's a pair in Midnight Wisteria: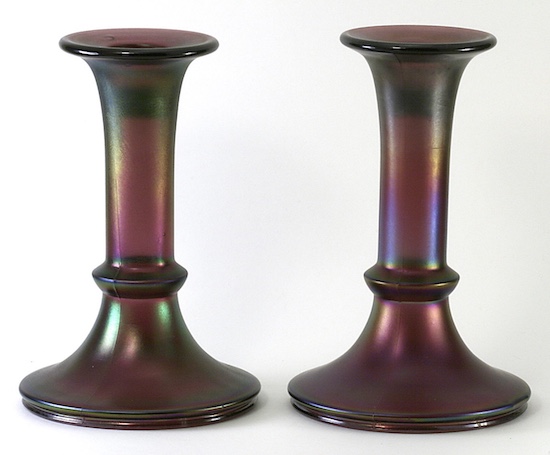 By far, some of the largest candleholders in stretch were made by Northwood. Their famous square #651 candleholders are 11-inches tall. In a recent Burns Auction, Tom described them as handy clubs because of their heft. I agree! The blue and topaz ones are fairly obtainable, but the Jade Blue and Russet sets are more difficult to find.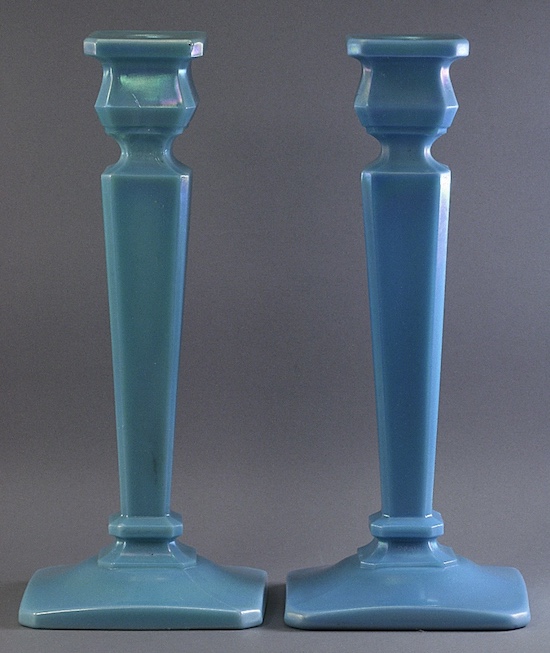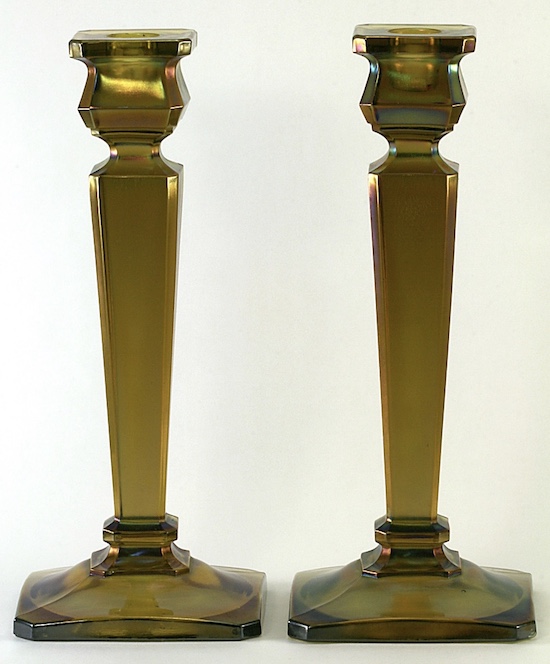 How about small candleholders? The winners are Fenton's #314 that have a round base and U.S. Glass' #94 that have octagonal bases. Here's the Fenton ones in Florentine Green.


And, the U.S. Glass pair in pink.


Oh, I forgot, the tallest of the candleholders are the Fenton #749. These rare holders are over 12-inches tall! Just obtaining a single of one of these holders is a real feat, so I cheated with this single Topaz one by photographing it twice and splicing them together!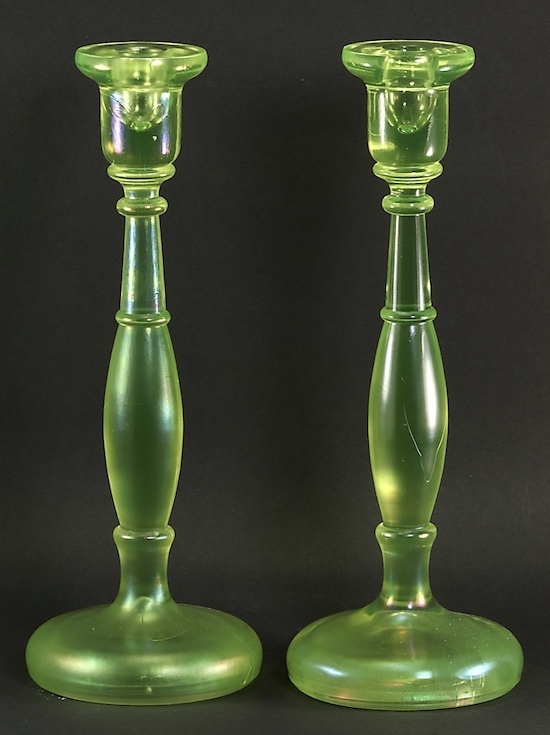 So, how about creamer and sugar sets (pairs)? In my mind, the most elegant ones are the Fenton #2 sets that have delicate applied loop handles. Here's pair in Grecian Gold with cobalt handles: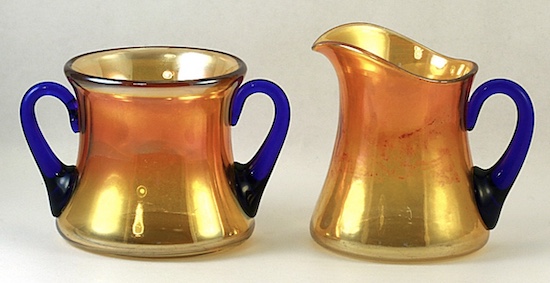 I'm also a fan of the Fenton #1502 (diamond optic) sets. Here's a tough set to obtain in Velva Rose.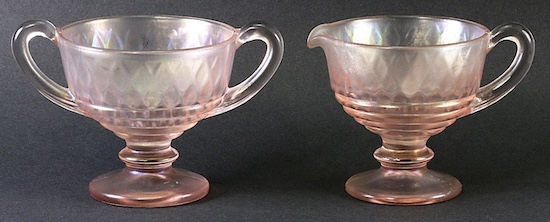 Imperial also made creamer and sugar sets. Their ruby and Green Ice (teal) ones are highly prized by collectors: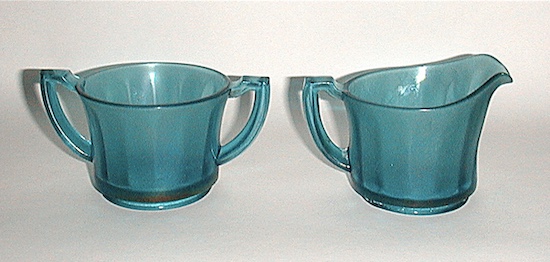 Finally, U.S. Glass made a #310 creamer and sugar in Mandarin Yellow stretch!