BugDoc Dave here with my first March Tuesday Stretch article. The current topic is actually a bit difficult for me to discuss as Renée and I have found hundreds of stretch glass pieces that we were pleased to pick up "cheaply," but I'm often a bit worried that the person we got the piece from may be a fellow collector or we may be appearing to brag about our find without letting the seller know the true value of the item being purchased. However, I always go by my antique dealer friend that I had in Pennsylvania. He stated that any person selling an item as their profession should always try to make a profit, so any asking price should never be refused even if it is an outrageous bargain! On the other hand, I'll have to admit that I've given more for a few items at garage sales when I knew that the person had no idea what they were selling!
My latest "bargain" item is a Diamond "crackle" vase in cobalt blue that was converted into a lamp base. I got this from a fellow collector who stated that he suspected that it was Diamond, but wasn't sure. He said I could have it for $200 and I feel that it is a one-of-a-kind and worth much more!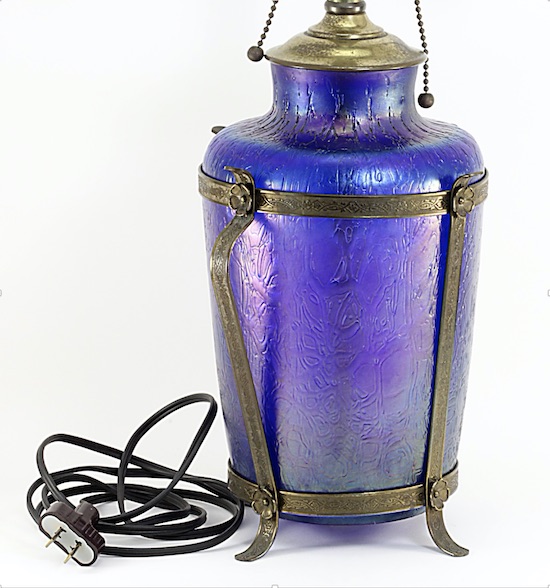 One of our favorite items is an Imperial wide panel 11-inch diameter plate that Renée and I found in a little mall in southern Michigan. When I spotted it, it had a tag asking $20 and I figured it must be damaged. After careful inspection and finding nothing wrong, I took it to the sales desk and pulled out a $20 bill. The clerk said that I'd get 10% off with cash. She then said that the plate had been sitting there for months! Wow!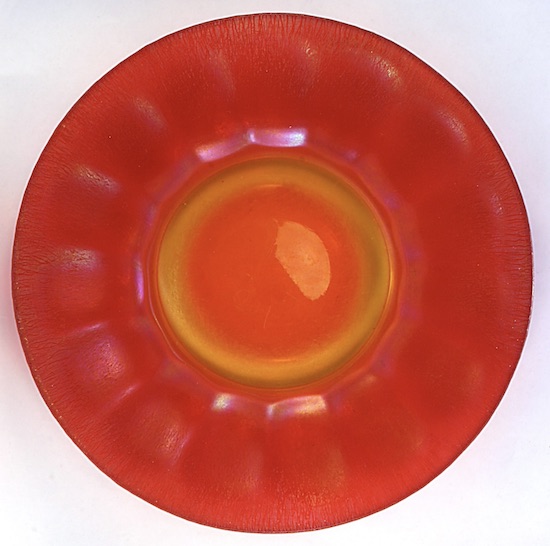 A year later, we stopped into a little shop next to the above mall and I came out to get Renée to see what I had found. There were several pieces of Imperial Jewels which were a little over-priced, but what got my attention was a Fenton shaving mug in Topaz for $40. The dealer was really concerned that we were "taking him" on the Imperial pieces as we haggled the prices down a bit, but he had no idea of the rarity of the mug. We walked out with all the stretch that time.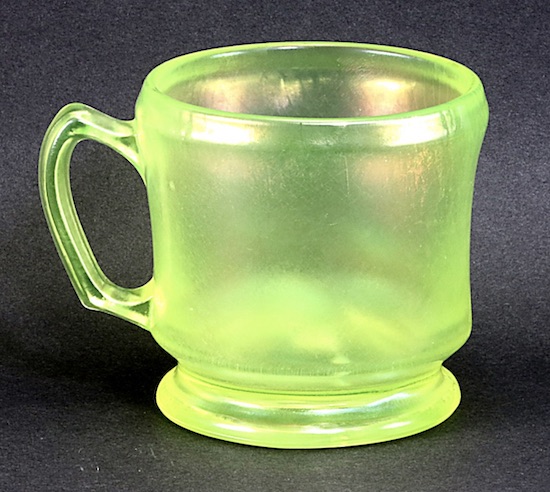 Finally, one of our best finds was in a little second-hand shop in Ft. Meyers, Florida. We hadn't found much in the regular antique shops and malls, so I decided to take a chance on a little shop that I had seen on the way to another antique mall. In the back of the store was a pair of candleholders marked "New Imperial, $20." Needless to say, I snapped them up and when I got to the car, I suggested to Renée that she might like what I found in the shop! It's the only set of #232 Fenton candleholders in Royal Blue that I know of and we are still wondering where the matching bowl is!!