2019.09.03 Tuesday Stretch

Well, another first Tuesday has rolled around, this time for September! BugDoc Dave here with our Stretch Tuesday! When I read Brian's theme for this month, I figured that I'm out, but then I realized that there are some stretch glass pieces with opalescent effects! However, the lines are very limited with most of the early stretch glass makers attempting to produce glass that was nice and clear to show the base color and the iridescence. I find it interesting that a company like Diamond Glass Ware made no (or nearly so) opalescent stretch after becoming famous for their marigold opalescent pieces. I've searched through my thousands of stretch glass images, and the only company that regularly made some opalescent stretch glass was Fenton! They made two early patterns that relied on striking an opalescent effect – curtain optic and line optic. There are some other colors, especially Tangerine, that regularly struck some opalescence, but this was probably not intentional. My first piece is a #200 guest set in the curtain optic. Both the jug and tumbler have the effect.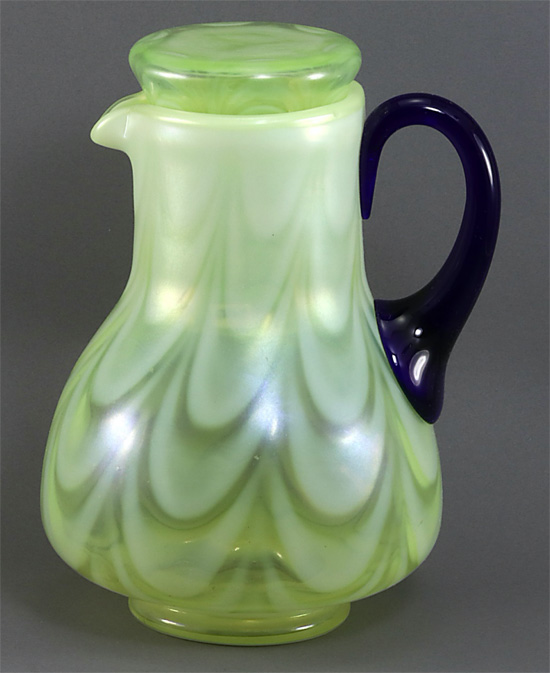 Line (or rib) optic is a bit more difficult to find. I have an image of this pitcher, but the tumbler set has eluded me!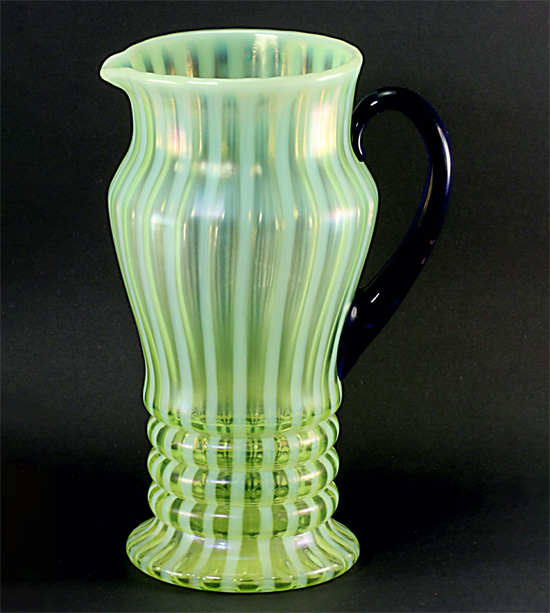 As previously stated, Fenton's Tangerine pieces often strike with some opalescence and carnival collectors turned stretch collectors often point out the opalescence more than folks that just collect stretch glass! Here are two guest sets, one with "clear" Tangerine and one with opalescence, especially in the handle and top of the pitcher!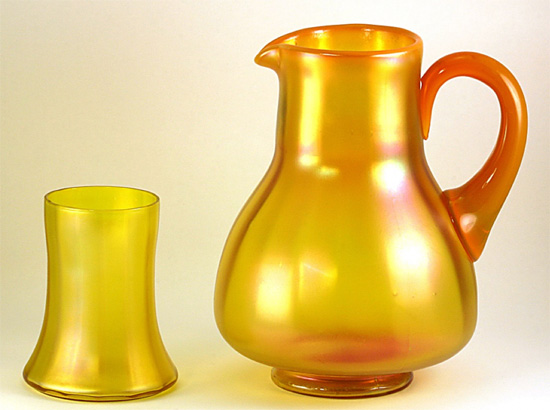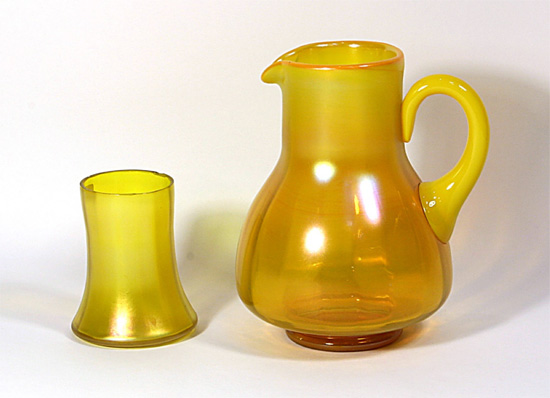 In their late period of production (i.e., modern stretch), Fenton made quite a few pieces with opalescence. In fact, the Stretch Glass Society had Fenton make us some club pieces and whimsies out of opalescent-striking glass! In 2003, the club had a French Opalescent (topaz opal) three-footed bowl made and the workers finished off the turn making quite a few whimsies. Here is a JIP whimsey in this color: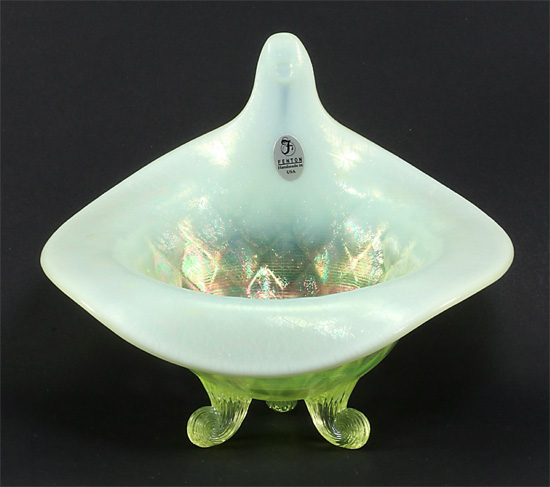 While not a club piece, I really like this pink opalescent (called Rose Milk) piece!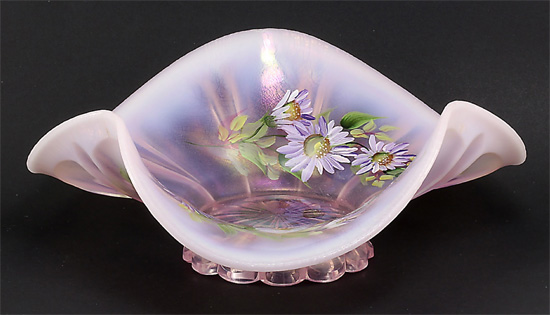 And, finally, one of my favorite pieces of recent production, the dolphin, center-handled server in Aqua-opalescent glass.