2019.05.14 Tuesday Stretch

BugDoc Dave here with my monthly Tuesday Stretch, though a week late! Renee and I were returning from a quick trip to Florida last week after watching our oldest granddaughter graduate from the University of South Florida. When I got back and learned that Brian designated this month as "flower" month, I had a brief fearful thought, "Flowers on stretch?" Since stretch glass is generally defined as glass without complicated patterns, that should leave us out. BUT, I then realized that there quite a few pieces of stretch glass that have floral decorations. The decorations can be enameled, cut and etched. Actually, there are some stretch pieces that are crossovers which have molded flower motifs. One of the most obvious is the Imperial #5141 which folks generally call "floral and optic." My first one is a flared bowl in Iris Ice.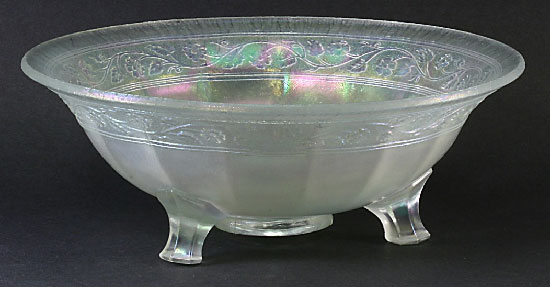 And here is one flattened down into a cake plate, in ruby stretch.


And another bowl, but this one is crimped and cupped in. It's in their Green Ice color (=teal).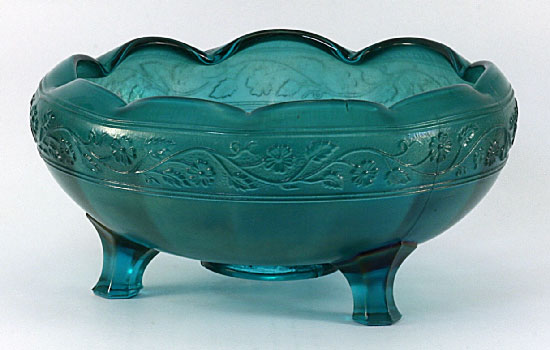 Staying with Imperial, they had a line that used a floral decal for decoration. This can be found on bowls, mayonnaise dishes and plates. Here's a mayo bowl and under plate in pink stretch.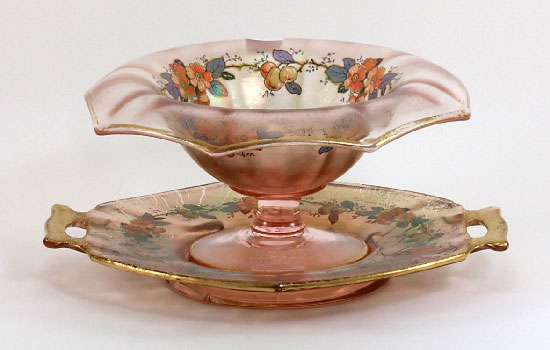 The other common enamel flower treatment was a regular one seen on Lancaster Glass pieces. This usually consisted of a band around the edge of bowls and comports with flowers in blue or yellow. Here is a console set with blue flowers.


And, here is a Lancaster pea vase in Aztec with white flowers.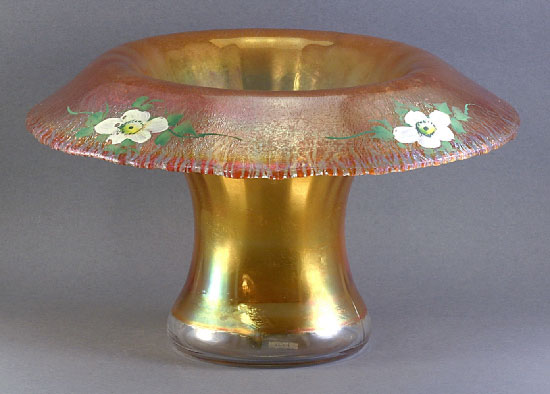 When it comes to cut floral designs, Imperial has everyone beat, but here is a Fenton pitcher and tumbler set with matching floral cuttings on the pitcher and tumblers. Talk about a tough set to find and it's in Wistaria (the way Fenton spelled it)!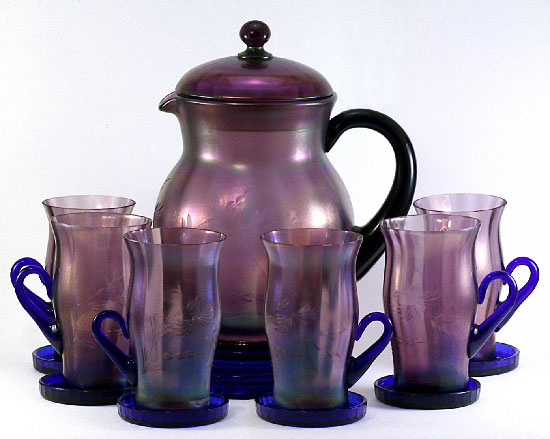 Fenton usually cut a grape design on their candy jars, but a few have floral motifs. Here is a #9 candy jar with a small cut flower and cut-oval band in Grecian Gold.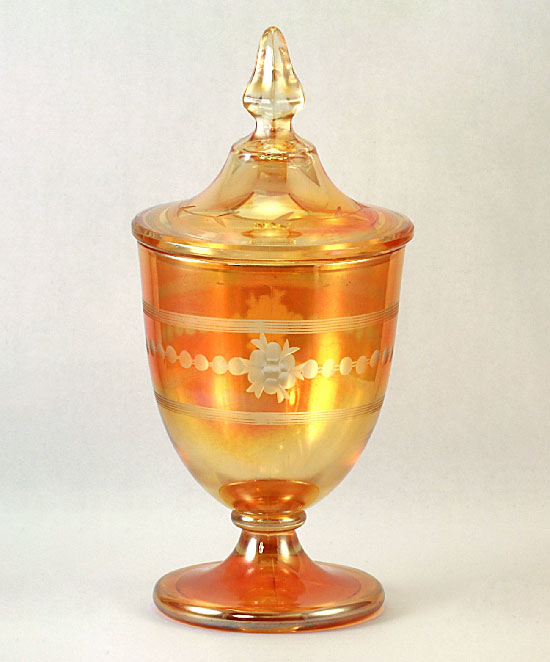 I covered many of the cut floral motifs that Imperial used on their handled servers earlier, but here is another mayonnaise bowl and under plate with a complicated floral cutting. This is through their Blue Ice (smoke) stretch.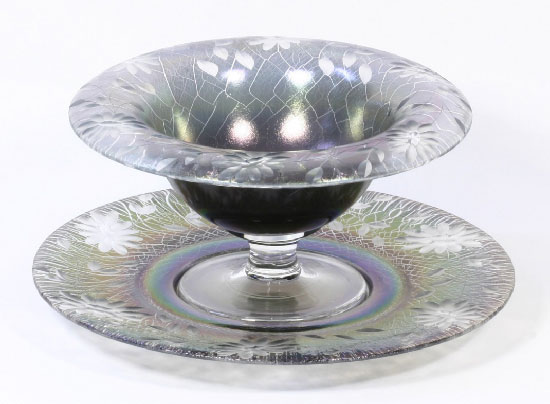 Finally, several decorating companies used stretch glass blanks, mainly from Fenton and Northwood, to etch in designs. However, I have this Central Glass Company handled server with a unique floral etch.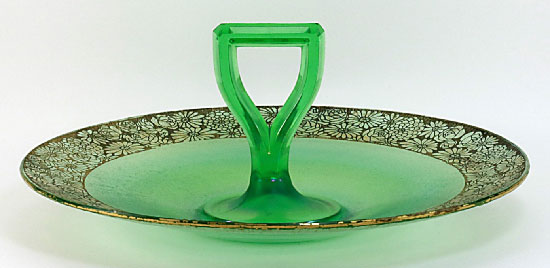 Finally, here is a console set from Fenton with a Wheeling Decorating Company etching that is called "Fingered Swirls, Arrows and Flowers" by collectors. The etching is on a Persian Pearl set with gold.