2019.04.02 Tuesday Stretch

BugDoc Dave here with the first of the month Tuesday Stretch! When Brian designated this month as "diamond" month, I thought that I couldn't do the task as I have so many images of the stretch glass made by the Diamond Glassware Company!! So, alas, I am going to limit my pieces that typically have diamond in the common name. Again, for stretch glass, this can include quite a few pieces because Fenton had a whole line of what we call diamond optic pieces today. I showed you a Florentine Green version of Fenton's diamond optic basket last month and here is a #1616 Velva Rose example.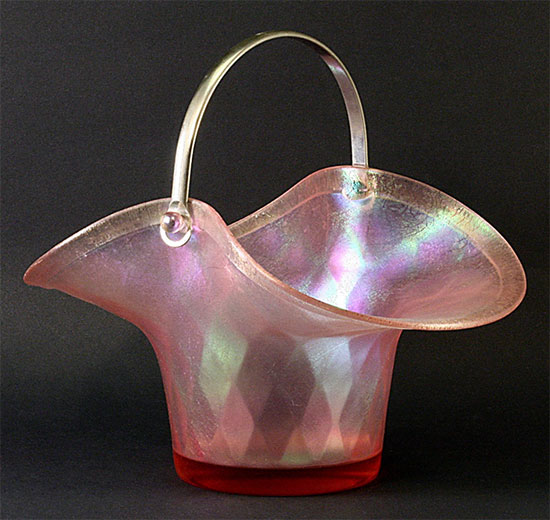 Fenton's line number for general diamond optic pieces was #1502. Here is a 10-inch wide bowl in Tangerine.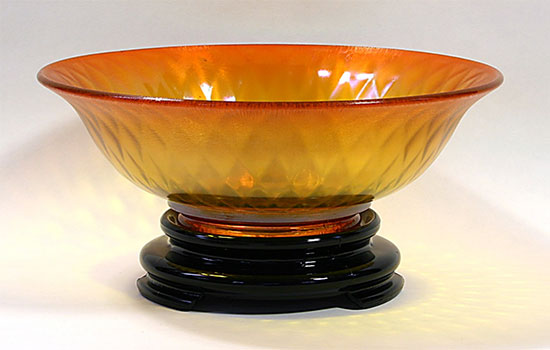 Here is a little #1502, 6-inch plate in Grecian Gold! There is also a tea cup that can go with this plate to make a set!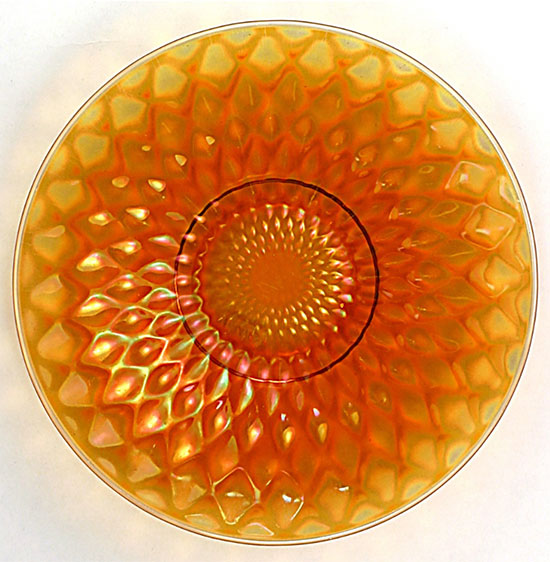 Here is a #1502 vase in Celeste Blue. The unusual thing about this set is that the vase is sitting on a Celeste Blue (iridized) base. Two rare pieces!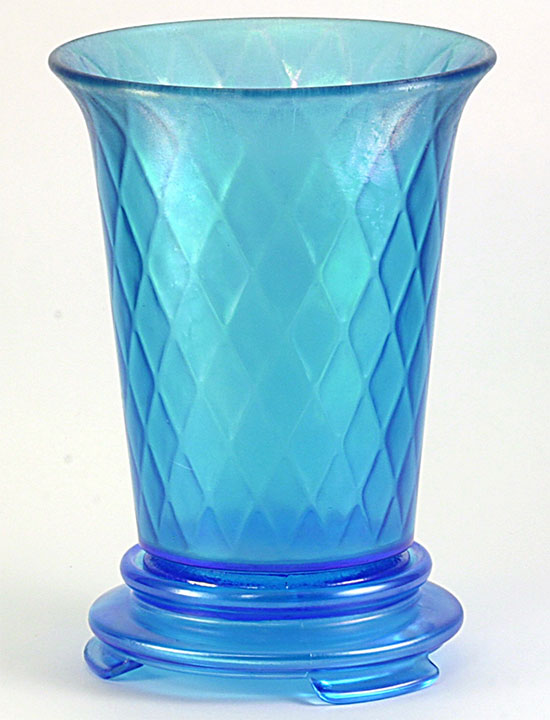 I bet you're thinking that you've never seen a diamond optic candleholder! Fenton made a few #1502 candleholders by using their #318 candleholder mold but used a diamond optic plunger to put the pattern into the foot. Here is an example in Florentine Green.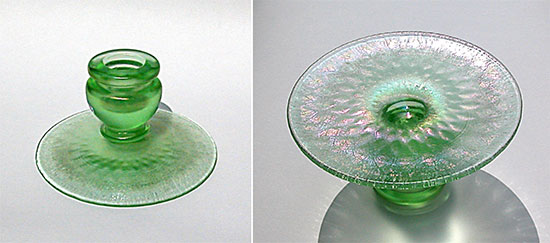 Fenton put diamond designs into their #53 colognes and #53 puff boxes! Because these diamonds are actually pyramids in shape, some call them quilted optic, but we'll go with diamonds for now! LOL!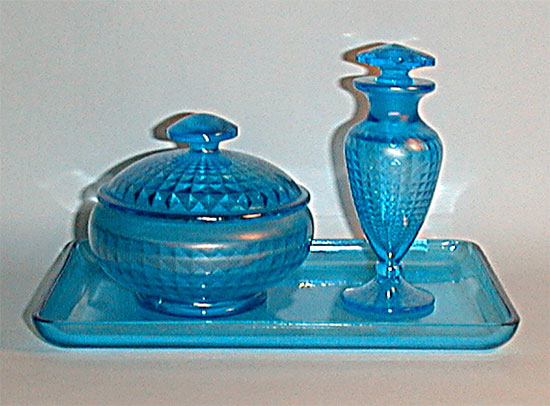 There are many more pieces that Fenton made with diamond optic designs, but I'll leave those for Cal to show later this month. You might be wondering if any other company made diamond designs in their stretch glass and the answer is Northwood! They put a diamond optic design in some of their blown-molded pieces which were made into pitchers and vases. Here's their pitcher and tumbler set in blue stretch. Notice that the diamonds are on the outside of the tumbler, not optic or inside.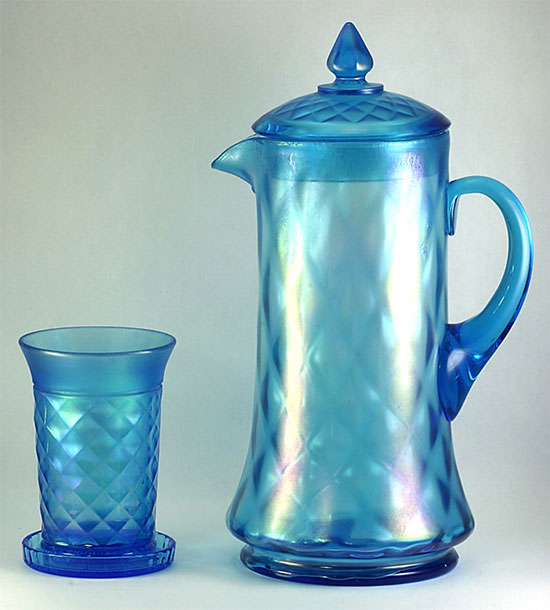 And an example of one of their vases in Russet.