2019.03.05 Tuesday Stretch

March seems to be arriving like a lion, at least weather-wise! BugDoc Dave here with the first of the month, Tuesday Stretch. Green is a very common stretch color, primarily because Fenton, Diamond and U.S. Glass made so much of it. Surprisingly, Imperial and Northwood didn't get into the game. One has to wonder if they just didn't want to deal with the uranium needed to make the Florentine Green type of color that glows under UV light. Without the factory workers here, we'll never know. Tonight I'd like to show some of my favorite green stretch pieces! The first one is the Fenton diamond optic basket. These come in two sizes, one with a snap base (has a little collar at the base) and one with a "stuck up" base (ground).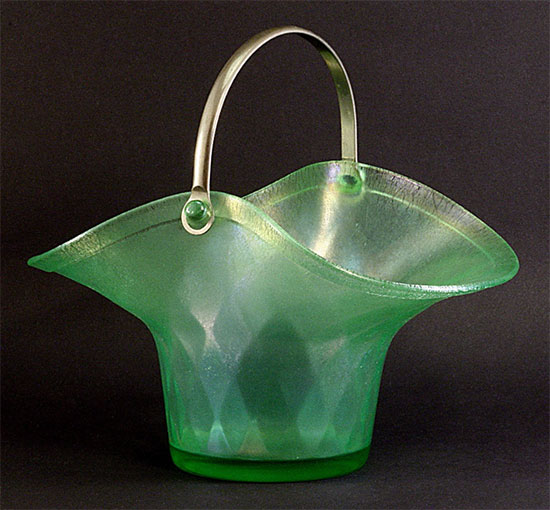 Fenton's smoking set is always difficult to get complete with the four individual inserts!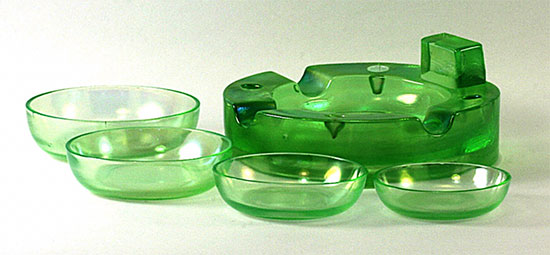 Most are aware of the Fenton punch bowl and base in ruby, but the Florentine Green ones are much more difficult to find. And having a complete set of punch cups is really tough!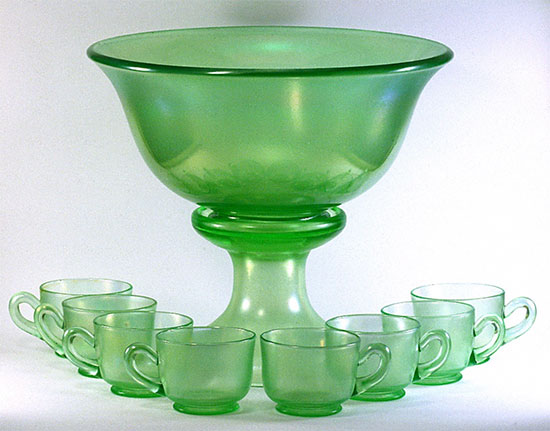 While not really rare, the Fenton "melon rib" bowl is a truly elegant design and is worthy of gracing any dining room table as a center piece bowl full of oranges and lemons!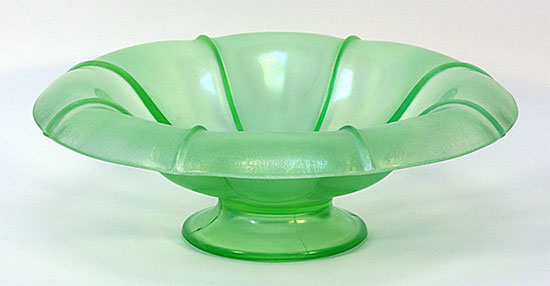 Speaking of graceful, I am always attracted to swung vases with the handkerchief top made by Fenton!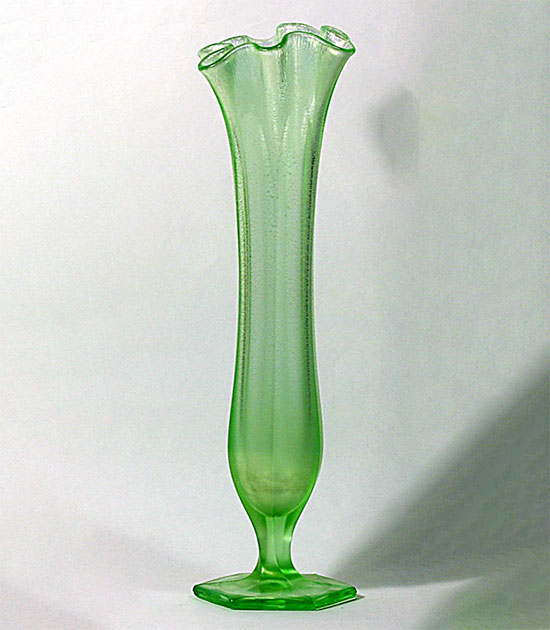 Other nice center pieces are the console sets. I always have liked this set made by Central accented with glue-chip etching and gold paint.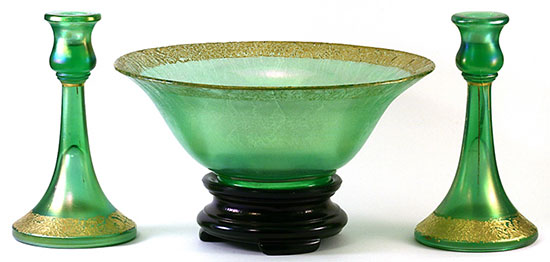 I mentioned that Northwood made very little green. They did make an emerald green color that is super, if you can find the pieces! Here is an example of their large 12-inch plate.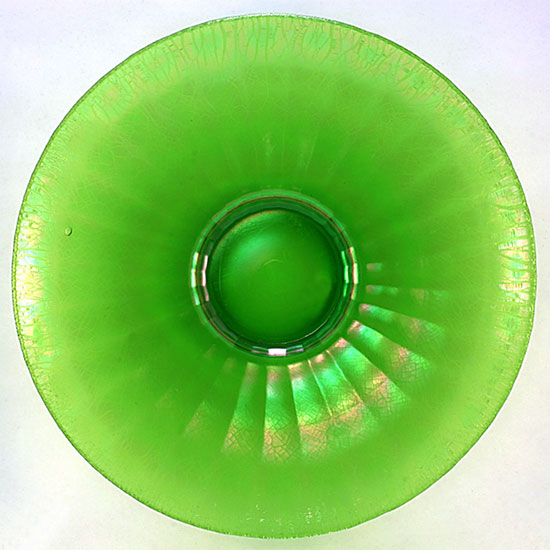 Renee and I are also really attracted to the opaque greens that U.S. Glass made. Here is another console set in this color with black enamel decoration.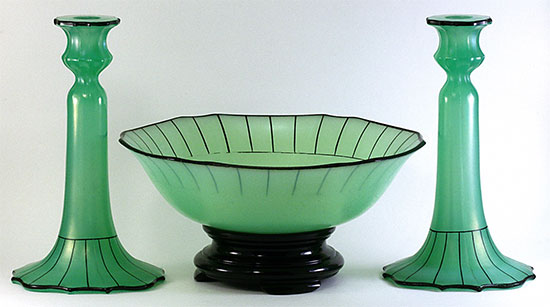 And, U.S. Glass made a true Florentine Green-type color. I really like these in the #310 line that has the paired rays and scalloped edge.