2019.01.01 Tuesday Stretch

Happy New Year! BugDoc Dave here with the first of the year Tuesday Stretch. This one caught me a little off guard as I have the first Tuesday of the month and it just so happens that this one falls on January 1. Anyway, I see that Brian has challenged us to do the BIG and small which has sent me thinking about how to do this with stretch glass. I'll first go with the bowls. The largest stretch glass bowls are generally considered to be punch bowls. Diamond made what appears to be a classic punch bowl with no decoration, but they made a really large 15-16 inch diameter bowl with optic rays. This bowl is found has been found in Blue Crackle (a cobalt blue with crackle glass), Egyptian Lustre (black stretch glass – not shown) and Pearl (their name for crystal stretch).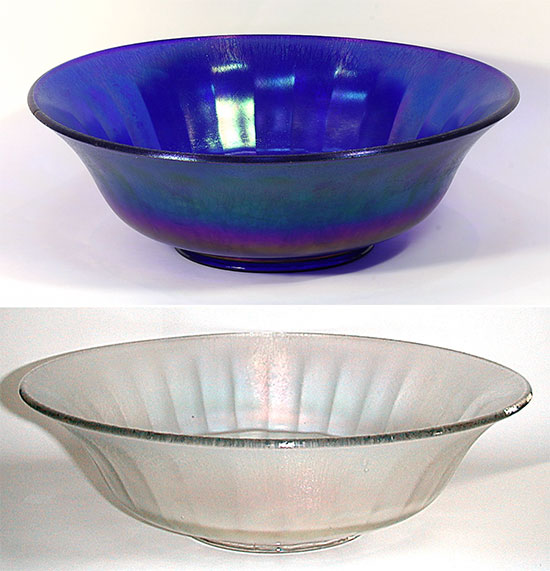 Diamond also made a rather strange, low, wide-based bowl which comes in several sizes that can get to the 14-inch diameter range. Most of these are in their Egyptian Lustre line. They must have had an enormous snap to hold these bowls. This example also had tiny enameled flowers around the flared rim.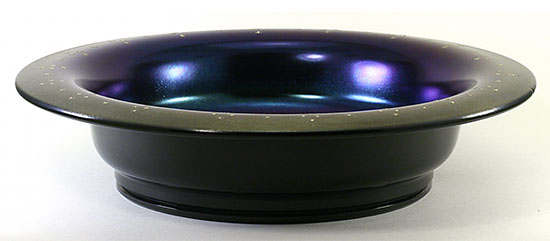 Most of Diamond's bowls are in the six to 10-inch diameter range, but they made a series of these little blown-molded bowls that are usually in the 4.5-5 inch diameter range. Most of these are found in Green, Blue and Pearl. Many consider these to be vases while others call them rose bowls or hair receivers. I'll consider it a bowl here! LOL!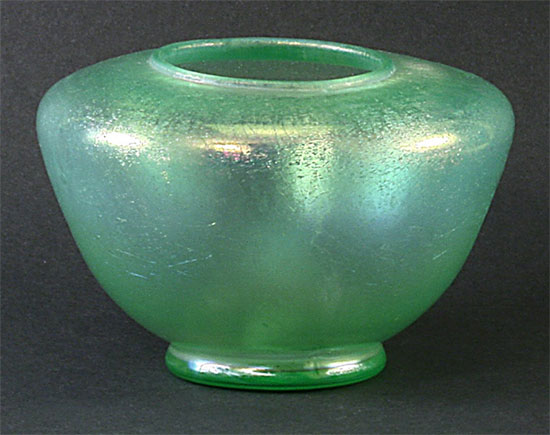 Diamond's larger comport is usually the #900 (Adam's Rib) pieces. When these have wide-flared or rolled rims, they are usually 12-13 inches in diameter. These are only known in Blue and Green, but a shiny marigold on milk glass piece is also known.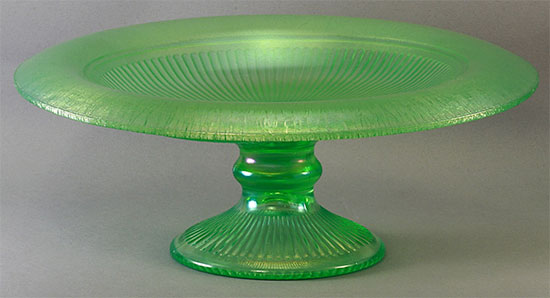 The little 'coin spot' comports are the smallest comports that we know that Diamond made with a stretch effect. This example, in Blue, is about 6-inches wide and has a crimped top.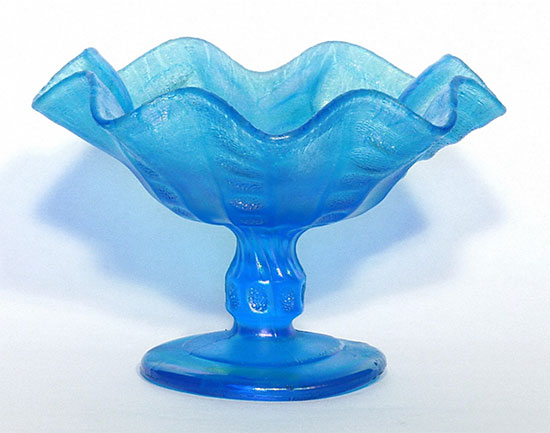 Fenton's punch bowls (#604) generally come in the 11-12 inch diameter range with several different top treatments (flared, crimped, cupped-in which is known as an aquarium). The Ruby punch bowls are some of the most highly desired, but finding the other colors can be challenging. I'm showing the Florentine Green example with the base. This one has a 12-inch rim.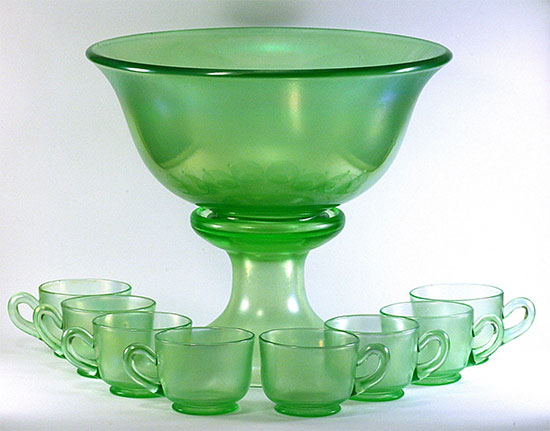 When the finishers flared out the #604 bowl into a shallow bowl, they can be over 14-inches in diameter. Here is a Ruby example!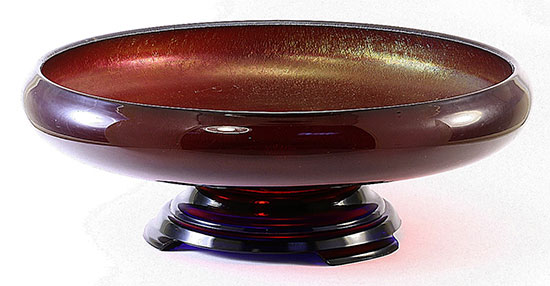 Fenton's smallest bowl is their #109. This bowl is usually cupped and runs between 3.5-4.25 inches in diameter.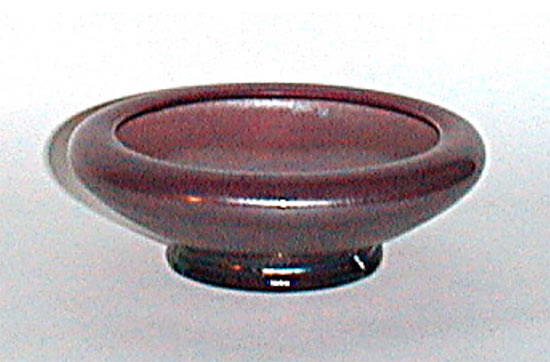 Fenton also made a footed bowl (#550) which is commonly found in the 12-inch plus range when wide flared or made with a rolled rim. This example is of their Tangerine one.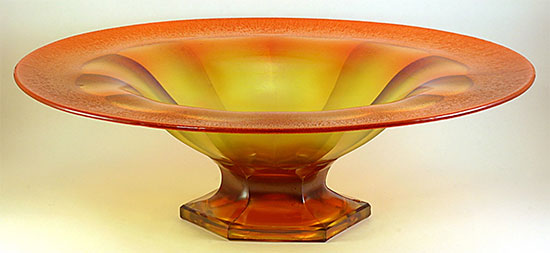 The largest comport made by Fenton is the one called their 'high standard.' When flared, they can be slightly over 11-inches in diameter. These are usually found in Celeste Blue, Florentine Green and Topaz. This example is much more difficult to find in Wistaria (sic, Fenton's name for this purple color).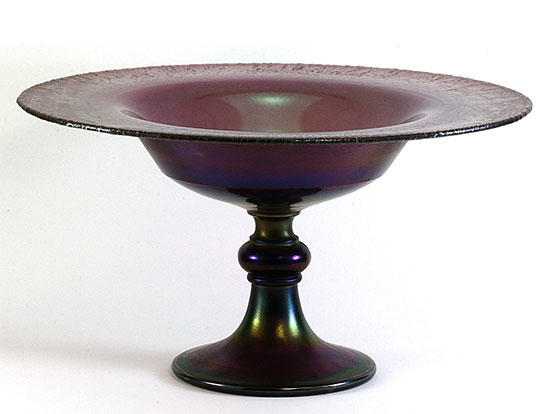 Not sure I could really call them comports or footed bowls, but Fenton's individual nut cups and salts are pretty small. The individual nuts are about 2.25-inches wide while the salts are flared out to over 3-inches. Here's an individual nut in Wistaria and a salt in Persian Pearl.

Imperial made some fairly large bowls, but the largest are usually in the 12-inch diameter range. However, here is one of the 'wide panel' bowls in ruby stretch that was flared out to 13-inches!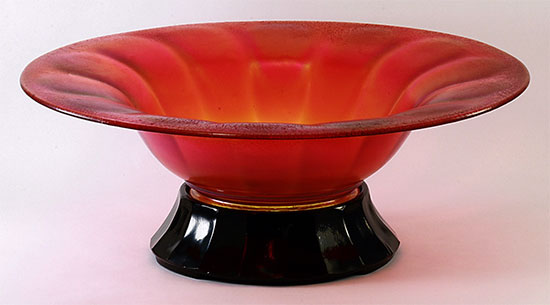 The smaller version of this would be the 'wide panel' mayonnaise bowl that is only 4.5-inches in diameter. Here is the bowl with its under plate in Iris Ice.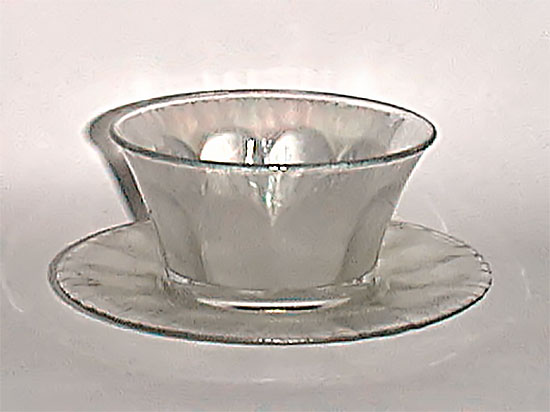 Imperial made some huge comports in their #600 (Chesterfield) line. When flared, these can be 10.5-11.5 inches in diameter. This example is in their Blue Ice color which most collectors call smoke.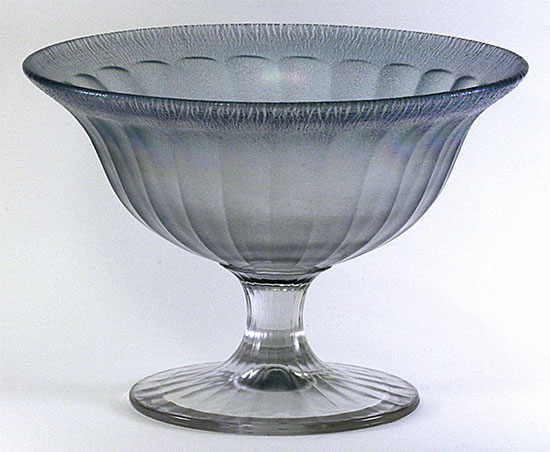 Again, while not a true comport, Imperial's #600 sherbet could be considered to be a small comport (LOL!). Most of these are about 4-inches in diameter. This example is in Rose Ice.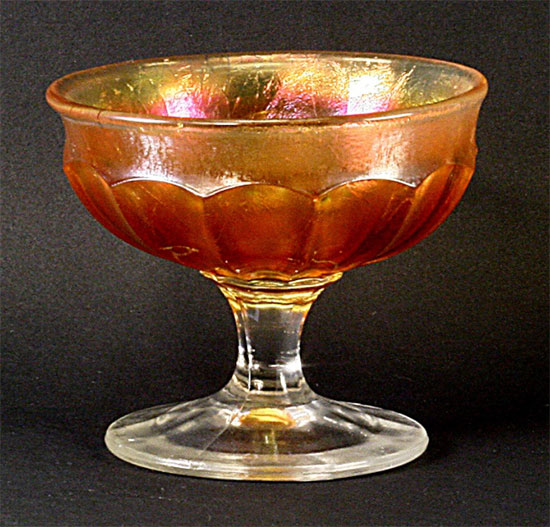 Well, I could go on and on, but I'll let Cal deal with the Big and Small plates and vases in stretch glass!