2017.12.19 Tuesday Stretch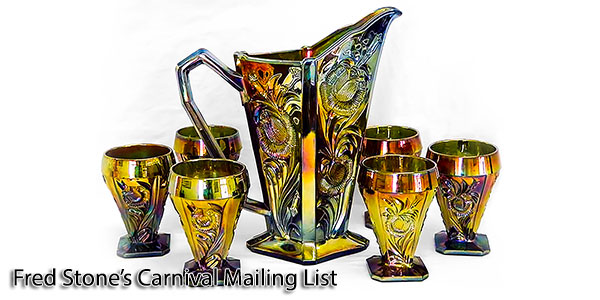 Happy Holidays, everyone. Cal here with Tuesday Stretch. We have been in the holiday mode at our home for a few weeks. On Dec 9 & 10 we hosted approximately 100 friends and neighbors for our annual holiday open house. We take this occasion to showcase some of our glass "in use" so I thought I would share some pics from that weekend with you tonight. We primarily use vases and various serving items. This year the florist did over 30 arrangements in vases we provided. Not all of them were iridescent glassware as you will see. Our caterer puts her goodies on whatever glassware we give her. This year we used crystal, Persian Pearl and Iris Ice stretch glass for the food, enhancing the winter wonderland theme on the dining room table. I hope you enjoy these photos.
First I'll show you the empty vases waiting for the florists to arrive (all the arrangements are done in our home).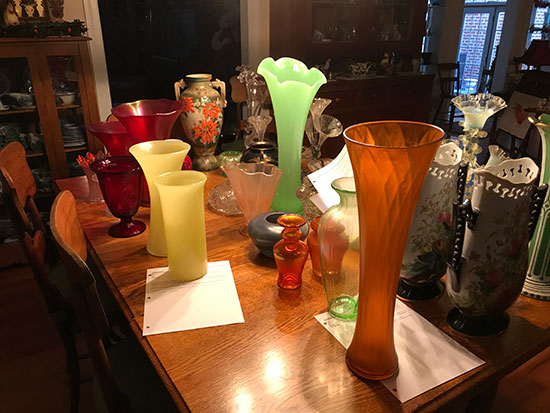 Now, let's take a look at some of their creations. Here are the two "big red" Imperial wide panel vases. One is somewhat taller; both have wide flared openings which are ideal for large arrangements of flowers.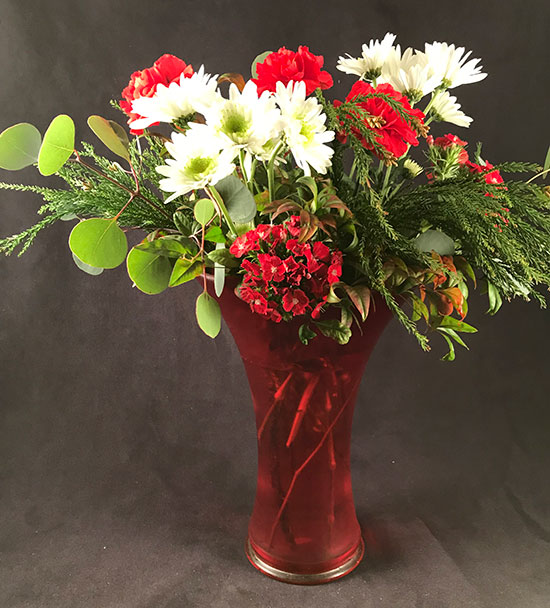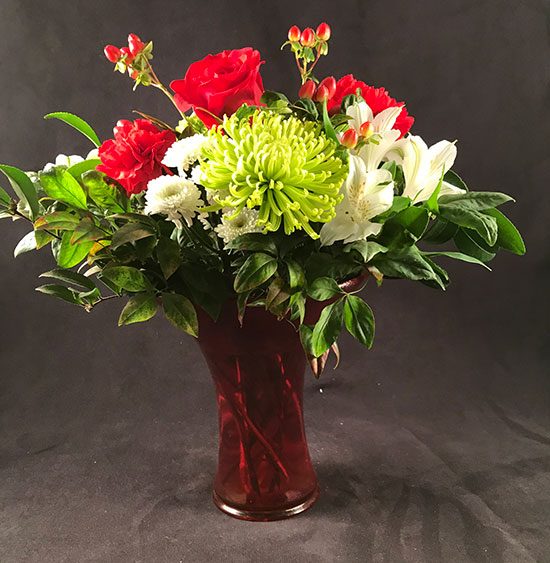 Next are the white carnival and Iris Ice smaller vases.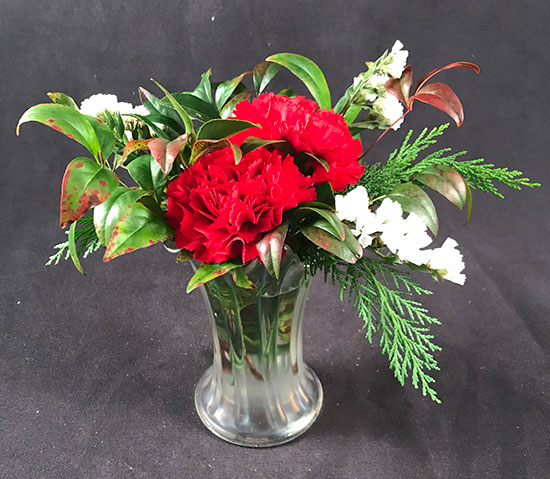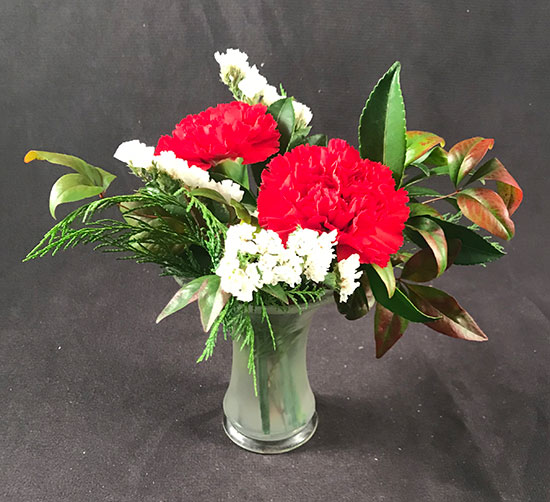 This year we also used a Florentine Green ribbed vase by Fenton, two Florentine Yellow tall vases by US glass and a very tall Tangerine diamond optic swung vase by Fenton.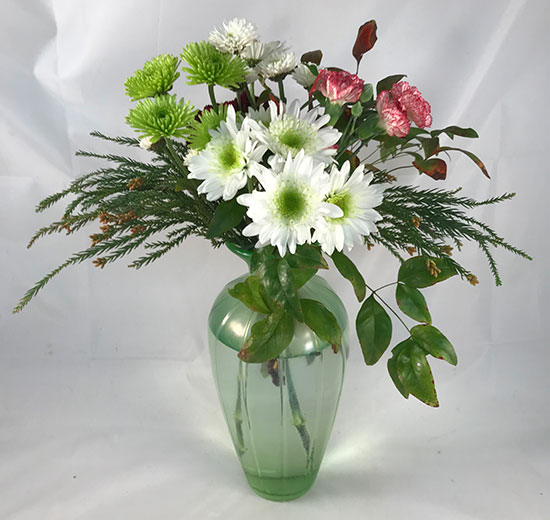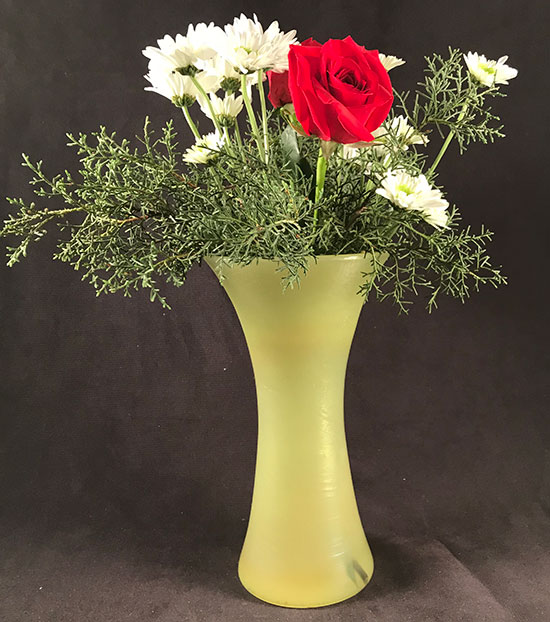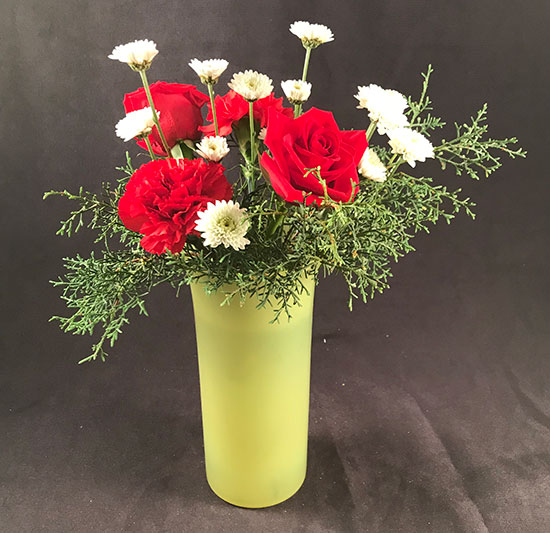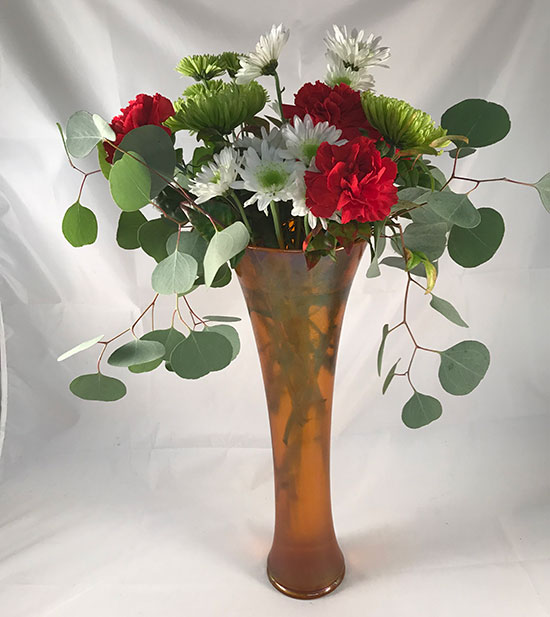 We also asked the florists to arrange in an Imperial vase which is grey over milk glass. I think her presentation was outstanding.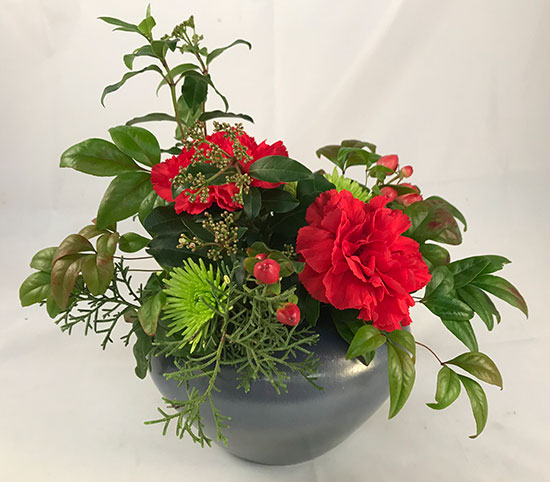 And finally, a couple of vases from the Fenton Melon Rib line. The Velva Rose one is from the larger mold and the Florentine Green rose bowl is from the smaller mold.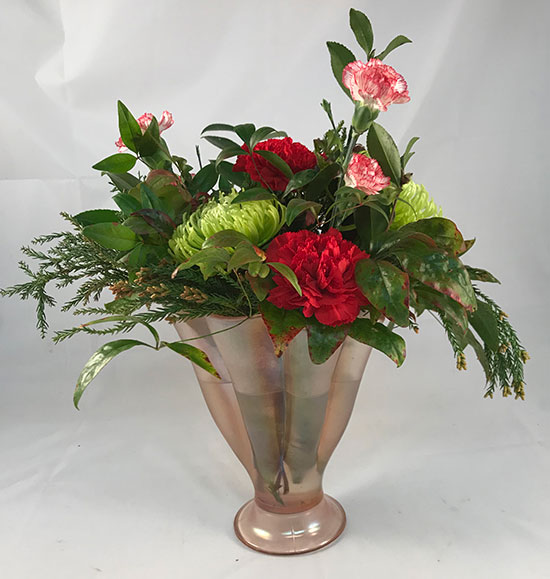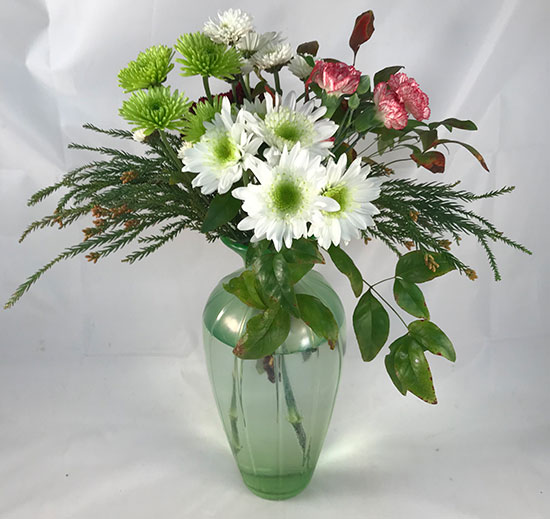 Getting out of iridized glass for a minute, I wanted to share a few of the other arrangements. Here is a Victorian topaz opalescent epergne and a Victorian bride's basket along with a 3-piece epergne/vase set completely decked out in holiday colors.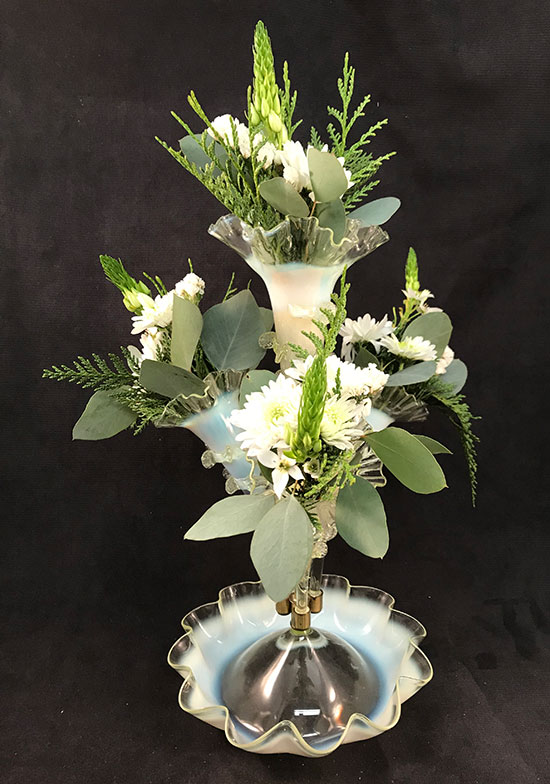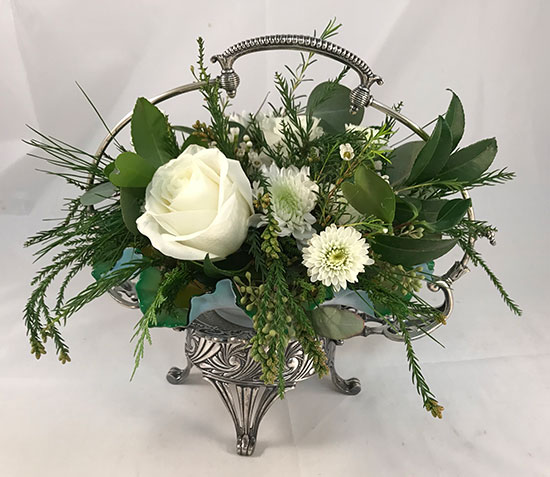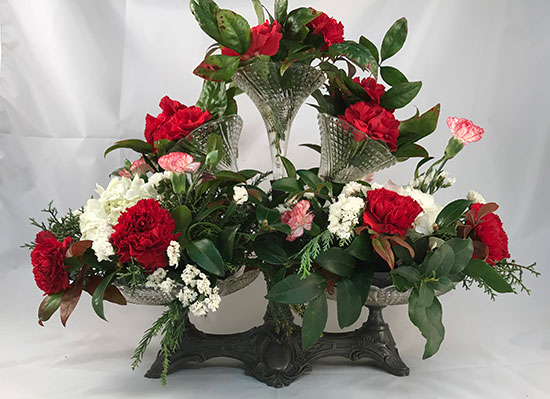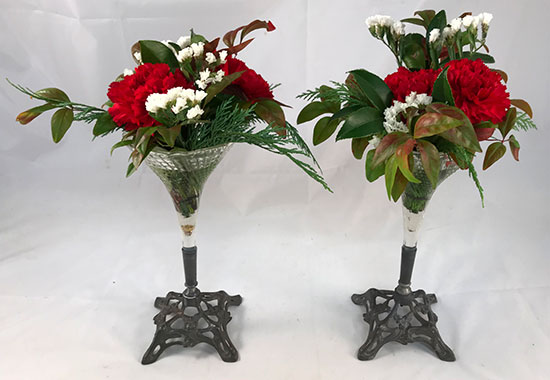 And from earlier in the 1800's here is a Boston & Sandwich dolphin epergne.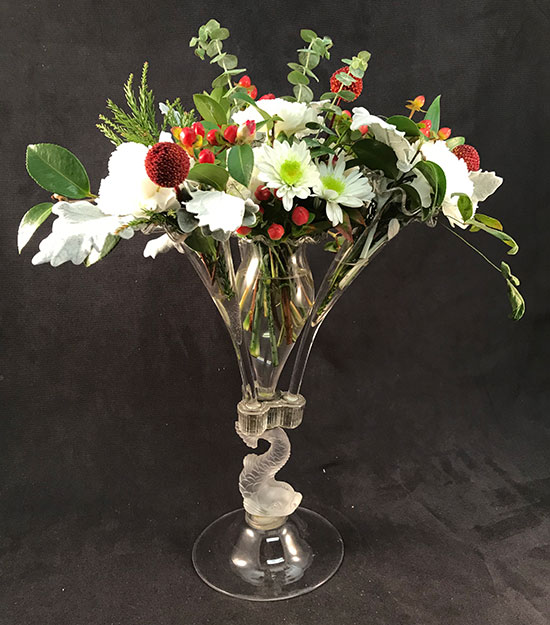 The florists who work with these vases, epergnes, baskets, etc. have a great time. They look forward to seeing which items we are going to choose for them to use each year. And, I'm sure you will agree, they create some very nice arrangements. It is so nice to see these items with flowers in them.
I'm sure everyone would enjoy seeing your vases, etc. with holiday floral arrangements in them, so please send in some photos. Next time I'll show you how we use our stretch glass to present the food we serve at our Holiday Open House. Until then, Merry Christmas, Happy Holidays and a very Happy New Year to all.