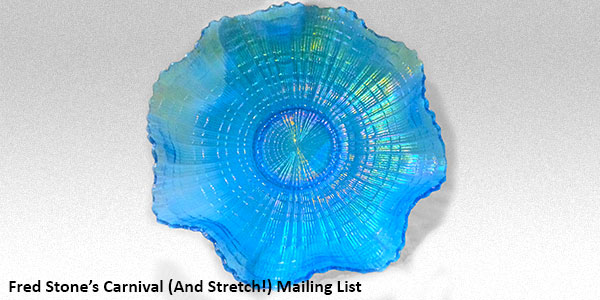 Cal here for another episode of Tuesday Stretch! Jeff and I have been on the road since June 16th, so we are now into our 6th week of what will eventually be just over 8 weeks of traveling when we get home in August. I've lost track of the number of antique malls and shops we have visited (and never attempted to keep track of the # of booths or dealers' merchandise we are seeing) but it has been lots, which is many more than many! Our visits with friends along the way sometimes result in some of their glass becoming our glass, which is one aspect of this hobby which I love. The glass will always be "their" glass, even if it is in our collections and that keeps those friends in our lives whenever we look at or use their glass.
We've made a couple acquisitions on this trip which I'll share with you. The first is an amethyst Fenton Stippled Rays comport with a ruffled edge. This is a true cross-over piece – a carnival pattern with a stretchy iridescence.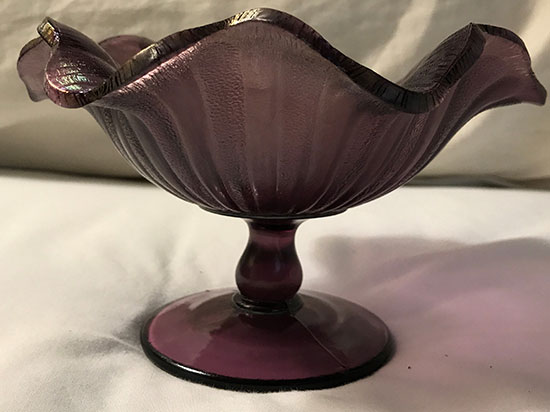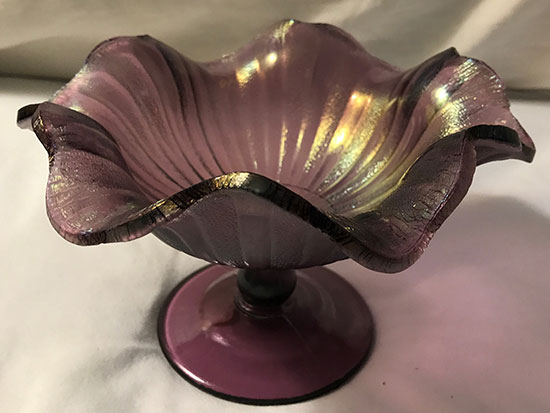 The Stippled Rays comport in stretch finish is known in a couple of shapes and in a few colors. Here are a few of the others known.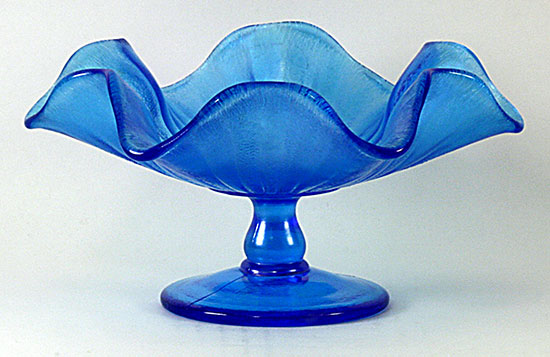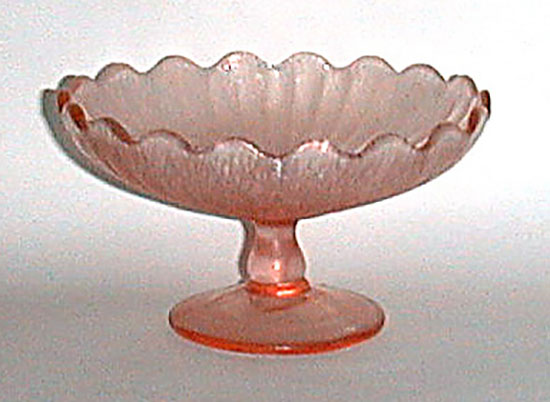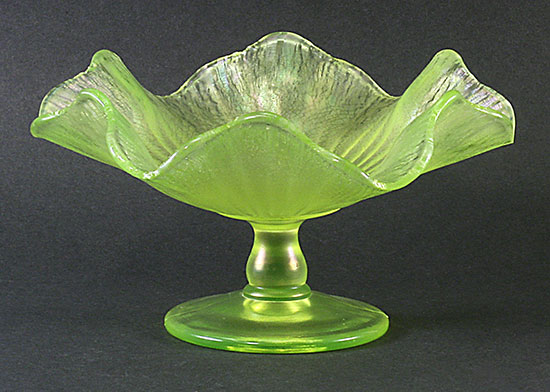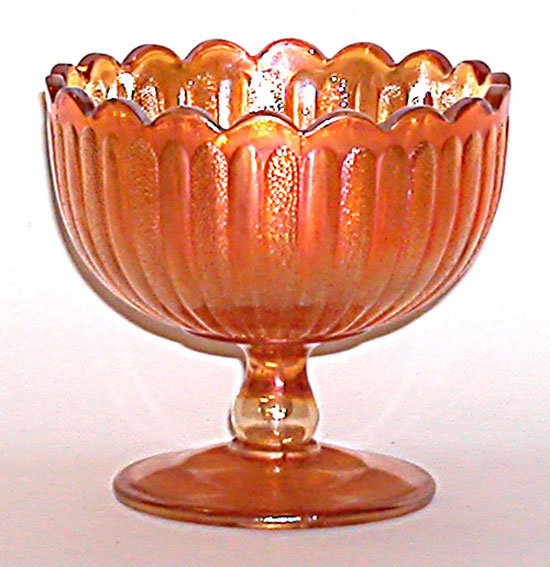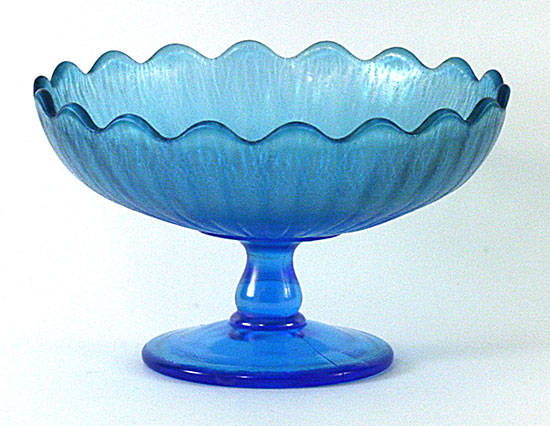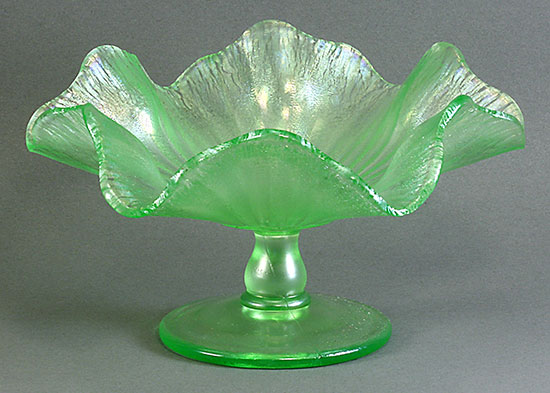 More on the other acquisitions later. I'm off to help set up for The 2017 Annual Stretch Glass Society Annual Convention which kicks off tomorrow evening here in Marietta, OH. We are honored to have Kitty and Russell Umbraco with us this year. They will be participating in several of our events and will be our banquet speakers on Thursday night. Kathi and Galen Johnson will also be with us and will be recording their talk (and their glass) as well as the other seminars at the convention. I'm hopeful we will be able to share all of these with you in the future.
It's not too late to join us – we are at The Quality Inn, 700 Pike Street in Marietta starting with our Welcome reception on Wednesday evening. Thursday is devoted to seminars and our evening banquet; there will be more seminars on Friday and then Tom Burns will bring us a fun auction of stretch, carnival and other glass in the evening. Come by and see us – visitors are always welcome.