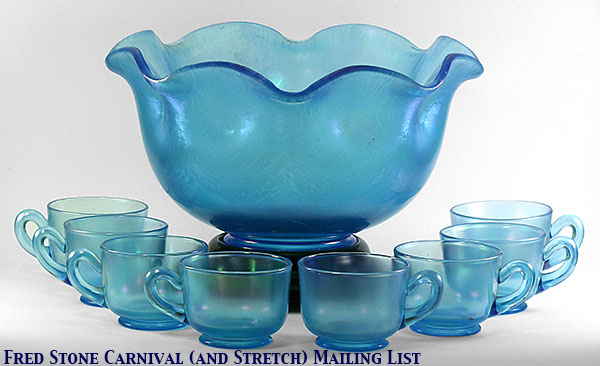 Cal here for stretch Tuesday. I'm vacationing in Provincetown, MA, on Cape Cod where we are having sunny, hot days and cool, breezy nights. The bay water is cold but refreshing. Before arriving here Jeff and I visited Steve and Gary where we had a chance to see their collection of stretch and carnival glass. We got an education and the opportunity to see lots of iridized glass up close.
After our stop in CT we traveled on to ME to visit more friends and check out the host of antique malls up there. We saw quite a bit of carnival glass but nothing we were interested in purchasing. We did find a piece of stretch glass that caught our attention. This is a large, mould-blown vase with great stretch affect. It will be a nice addition to our collection.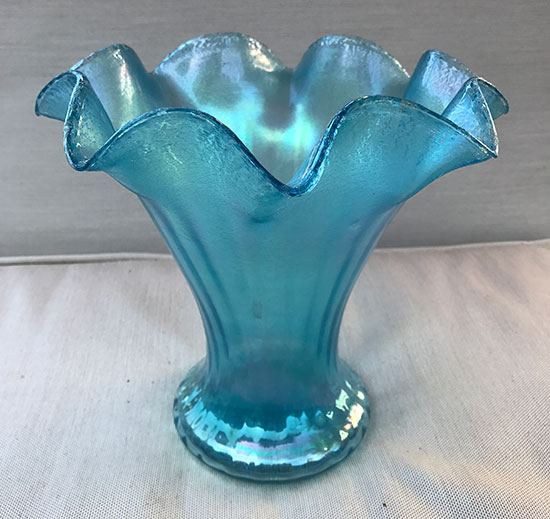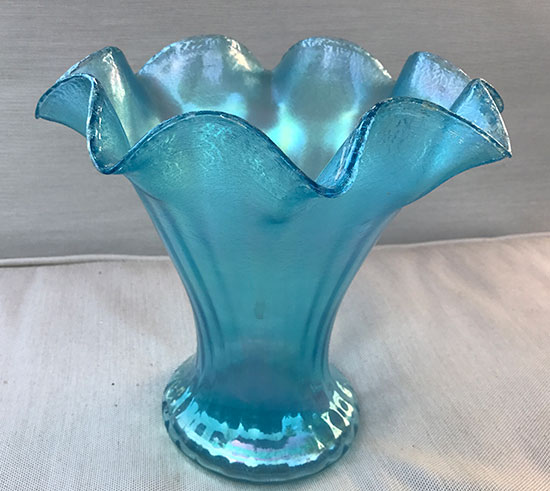 Northwood made a similar vase which is smaller in size. These almost always have great stretch affect and make a nice collection within a collection.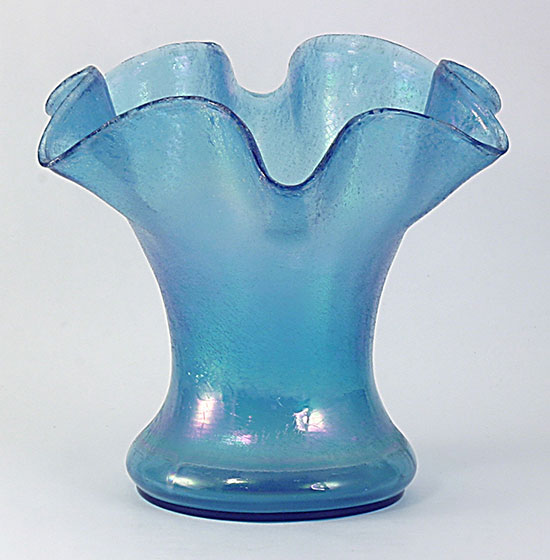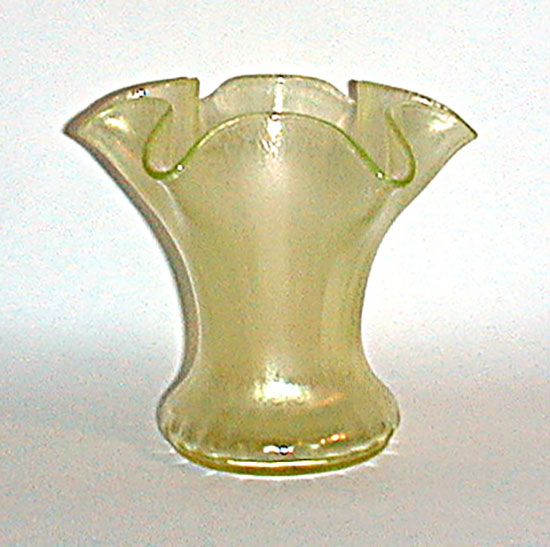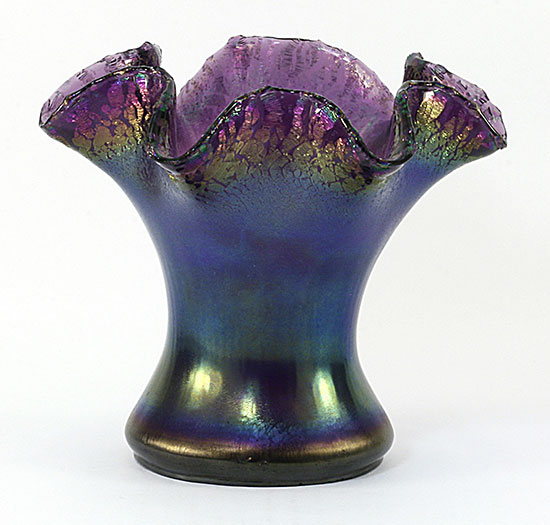 Happy 4th to everyone. Maybe you will get to use your red, white and blue iridized glass if you are entertaining.