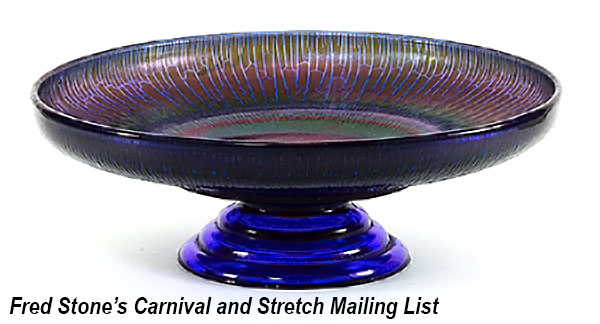 BugDoc Dave here. It's that time again! No more green stuff or heart-breaking brackets, it's time for a Tuesday Stretch! BugDoc Dave here with my third installment of mayonnaise dishes in stretch. Tonight I want to cover the last two companies that made mayos in stretch, Lancaster Glass Company and U.S. Glass.
I've already talked about the Lancaster stretch line that consists of marigold (their Aztec and Rose Ice), crystal (their Iris Ice) and three, overall enameled treatments (we only know of the Ruby Lustre, but we call the green enamel, "green lustre," and the white enamel, "white lustre." They made one comport-like dish that has been found with a ladle, a true sign of a mayonnaise. I have seen this ladle in Ruby Lustre and green lustre, but the ladles are not iridized, just enameled. It has a 3 1/8-inch base, is about 4-inches tall and has a top width of about 7 inches. I purchased one of these a few years ago with a lid that I normally find on their covered bonbon. I don't know if this was a later marriage, but the lid fit perfectly.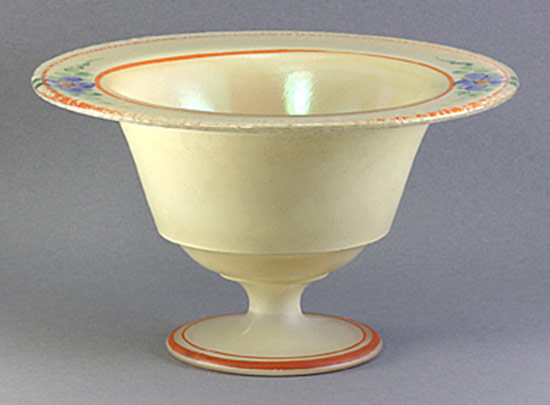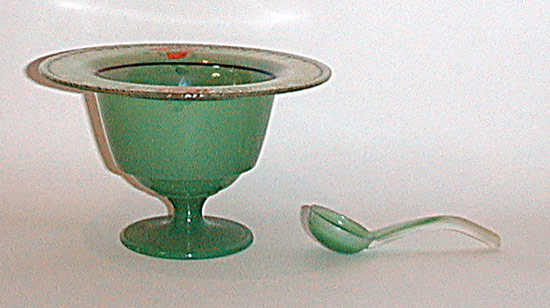 U.S. Glass made several mayonnaise sets in several of their lines. One of the most elegant (in my opinion!) is the #310 line. This has several sets of external rays and the top is scalloped. The mayo dish in this line has three small feet and what looks like a pontil, but this is a "ground marie." That is, it had a small ring which was stuck to a rod for finishing. After the piece was detached, the marie was ground off. In the same line, they also made a footed mayonnaise. Both forms generally come in pink or green, and pink and green ladles are known.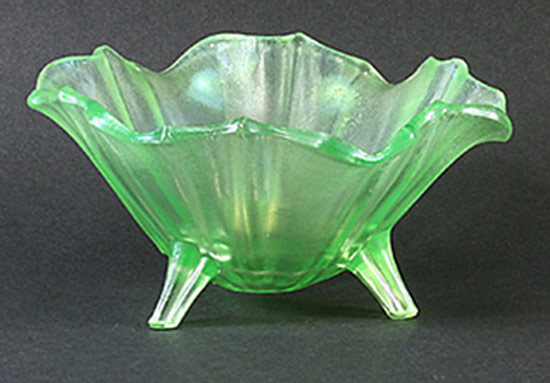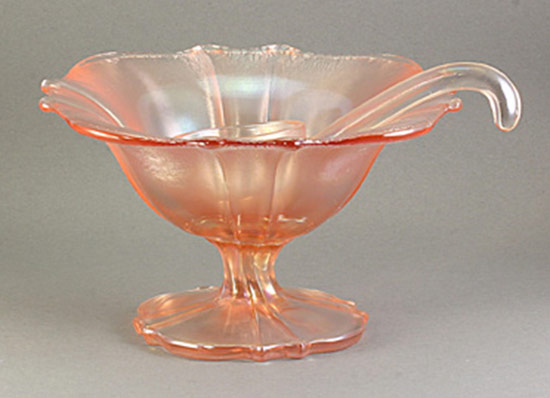 Another group has optic rays and if the top is smooth, it would be in the #314 line. A very similar line also has optic rays but the top has faint points and scallops. Even though pieces in this line are very common, we have yet to find a catalog page illustrating them! These two lines come in a wide range of colors but blue, topaz and crystal are the most common. Sometimes the #314 pieces also come with overall enamel decoration like Cumula and Pomona. I'm including a #314 in purple, olive green and Cumula. The rays and points piece is in an opaque green color.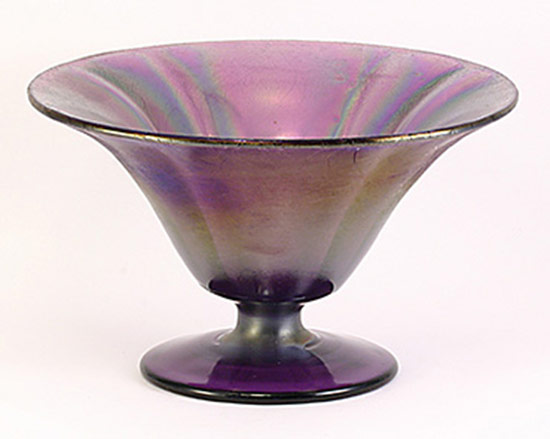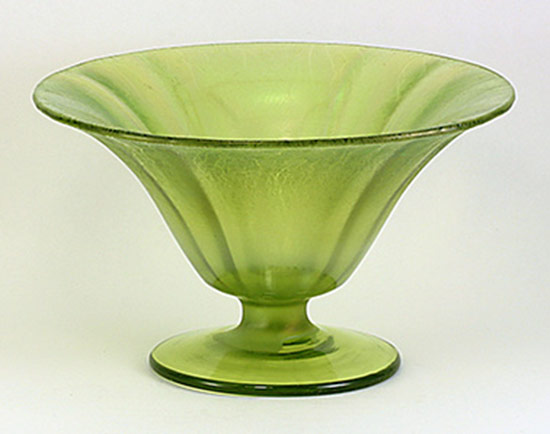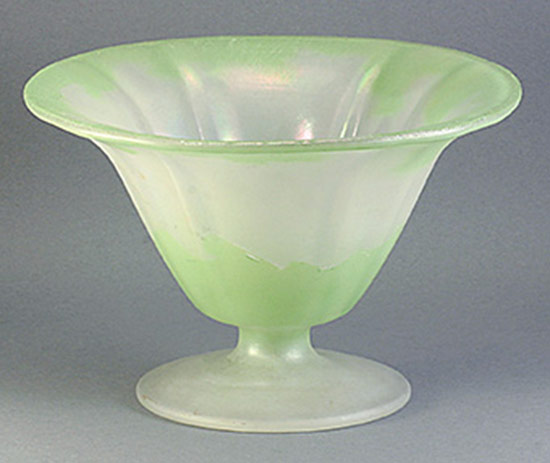 The final one is a very thin-walled and straight-sided bowl with underplate set. This is very difficult to find and is known in blue and topaz.