Reproductions – Butterfly and Berry – Fenton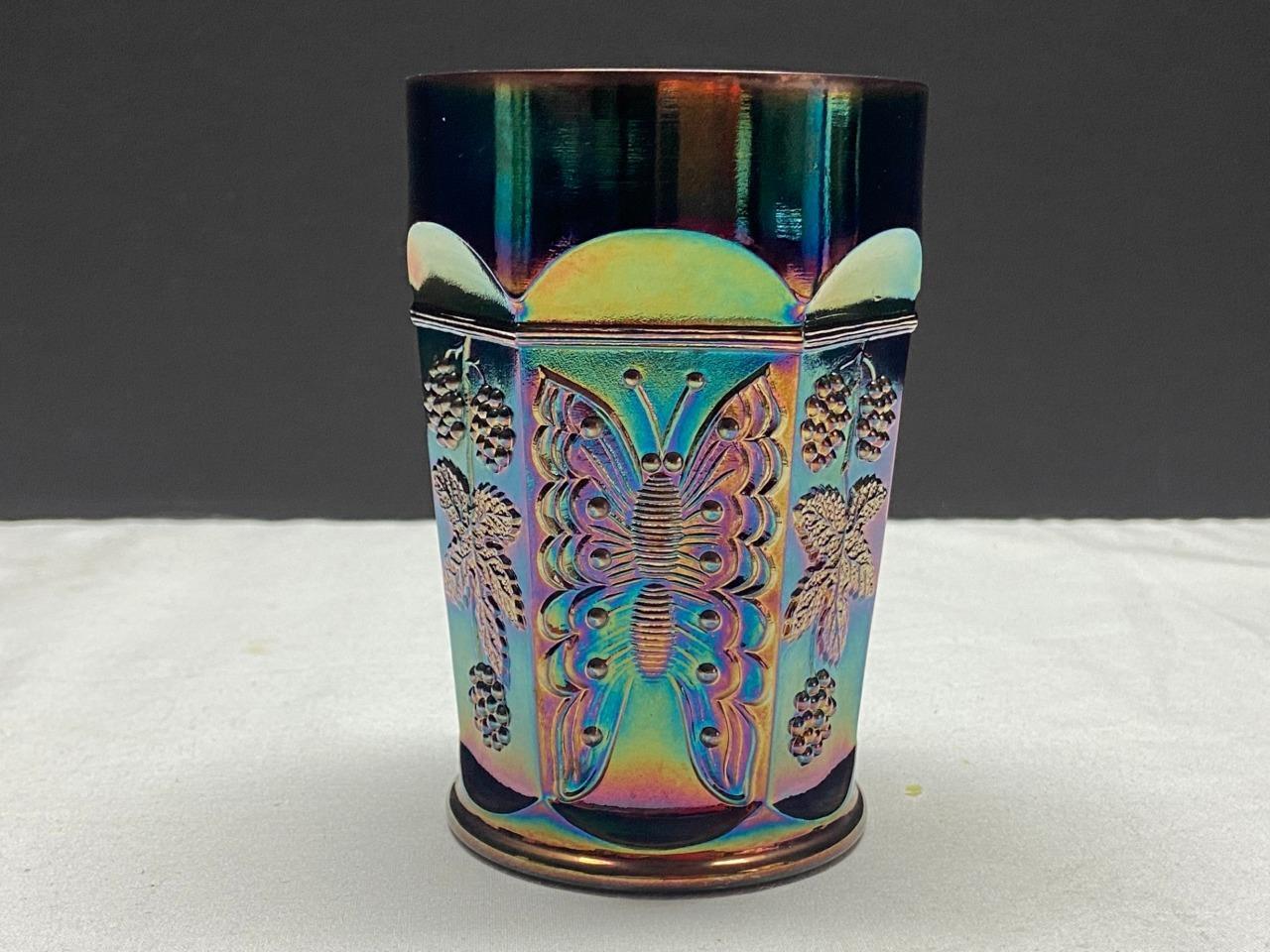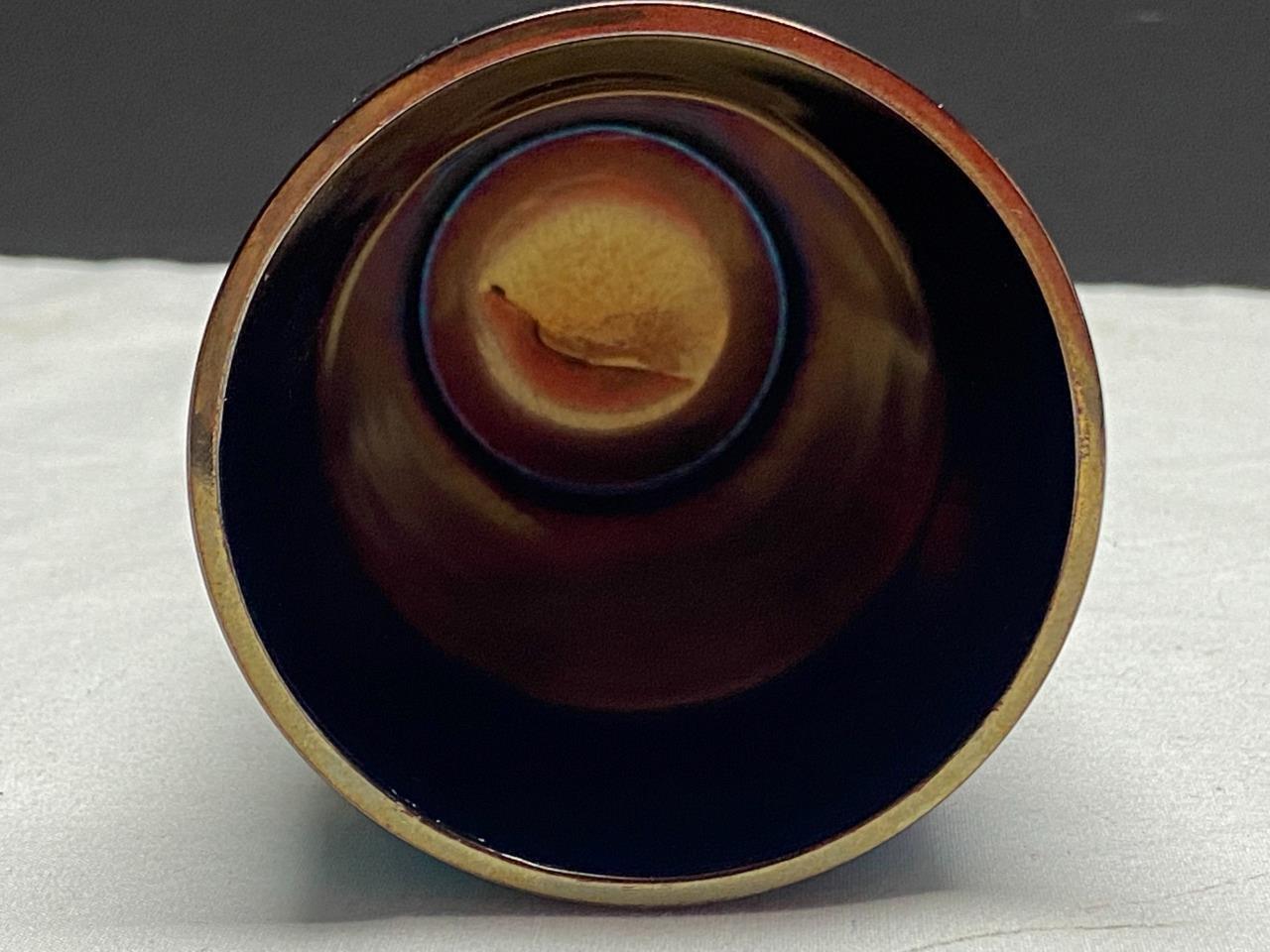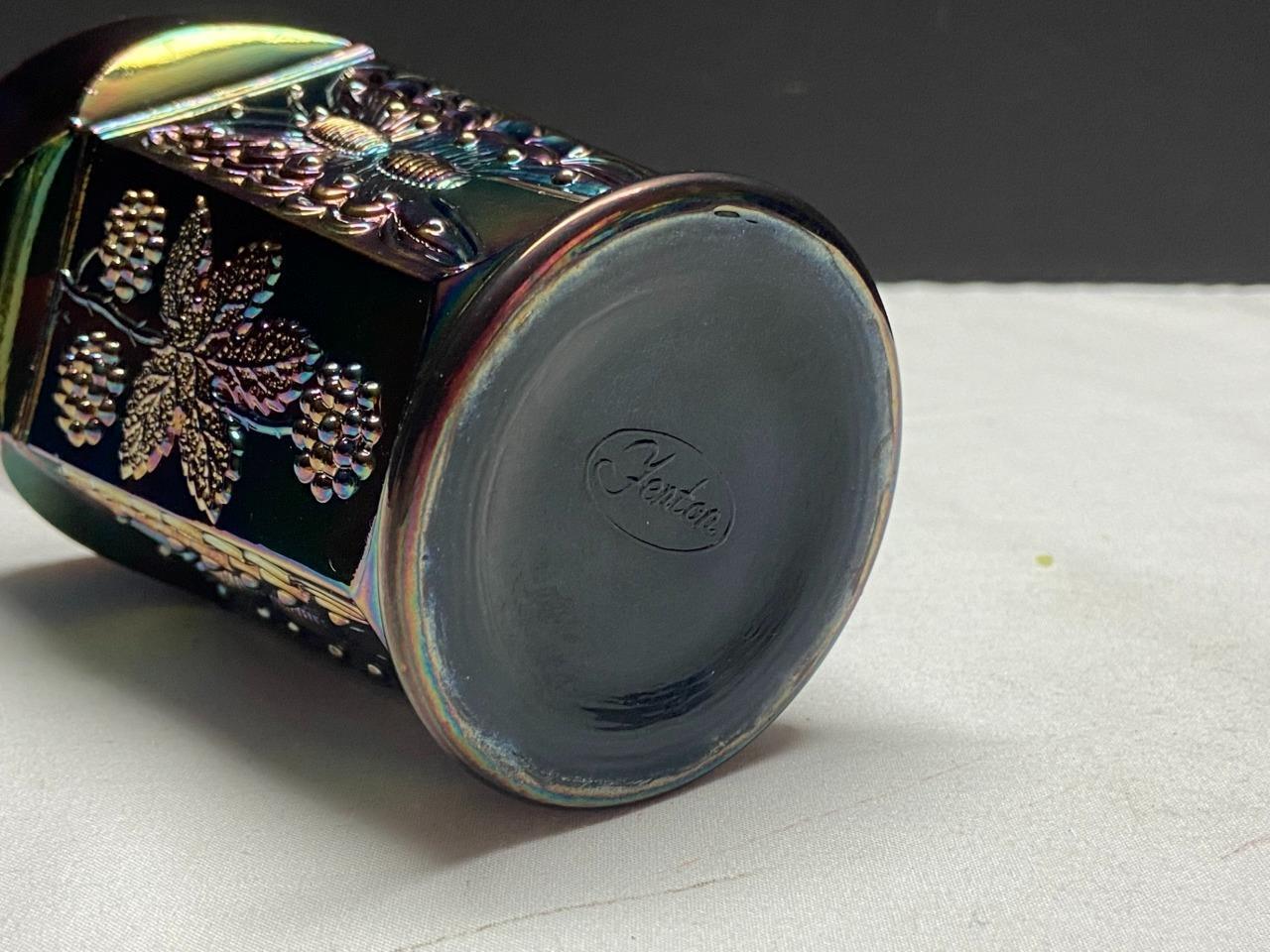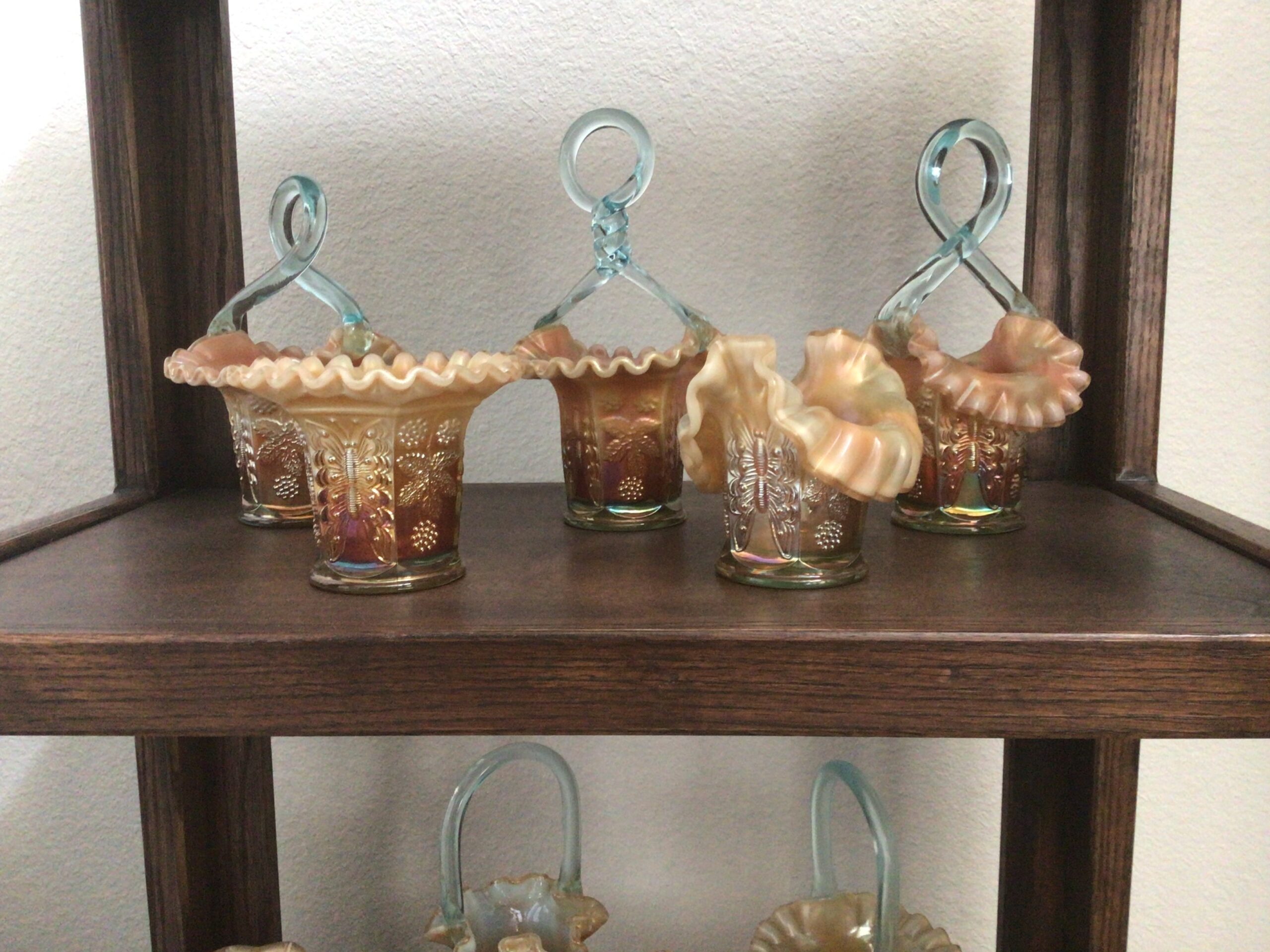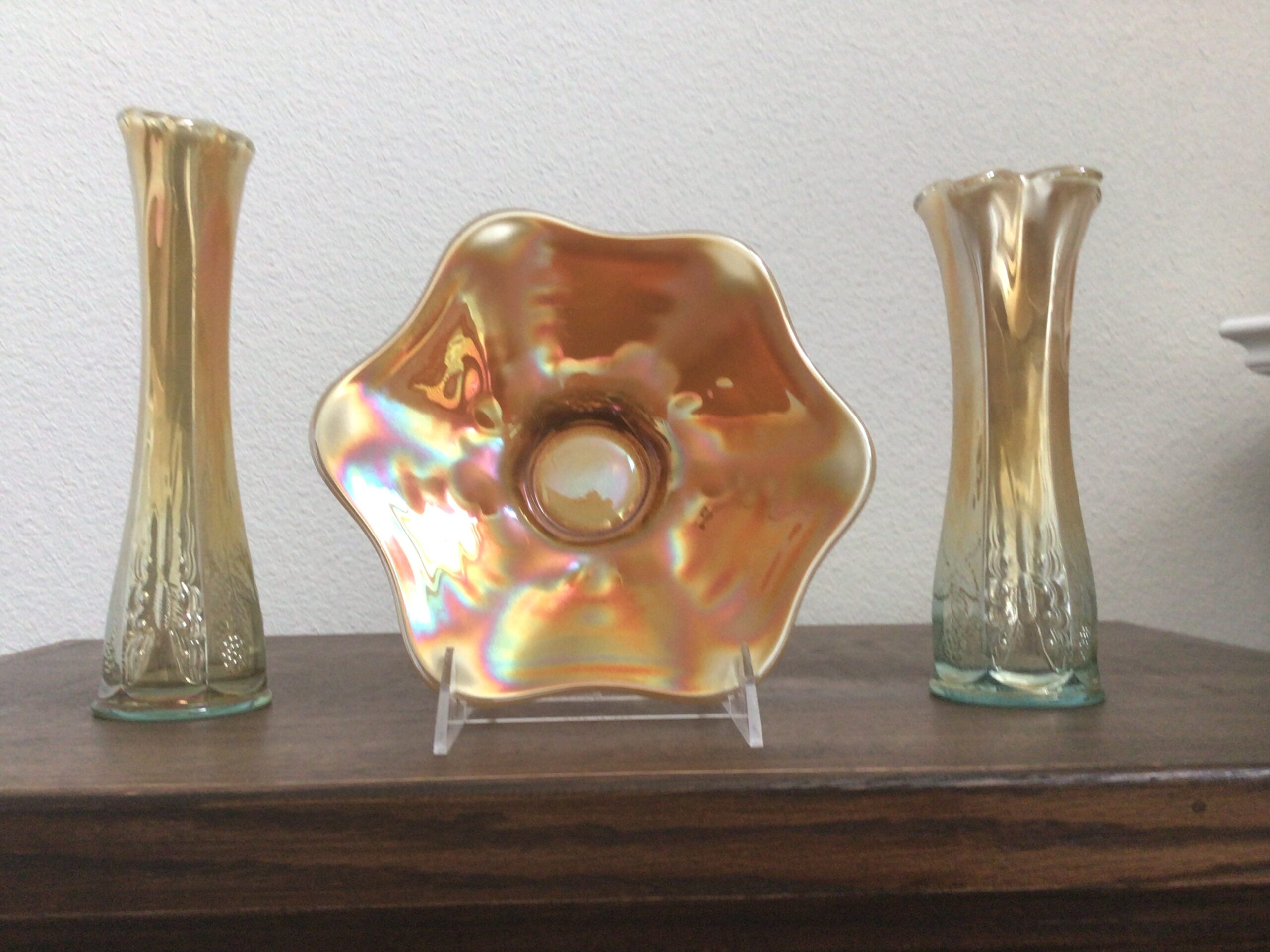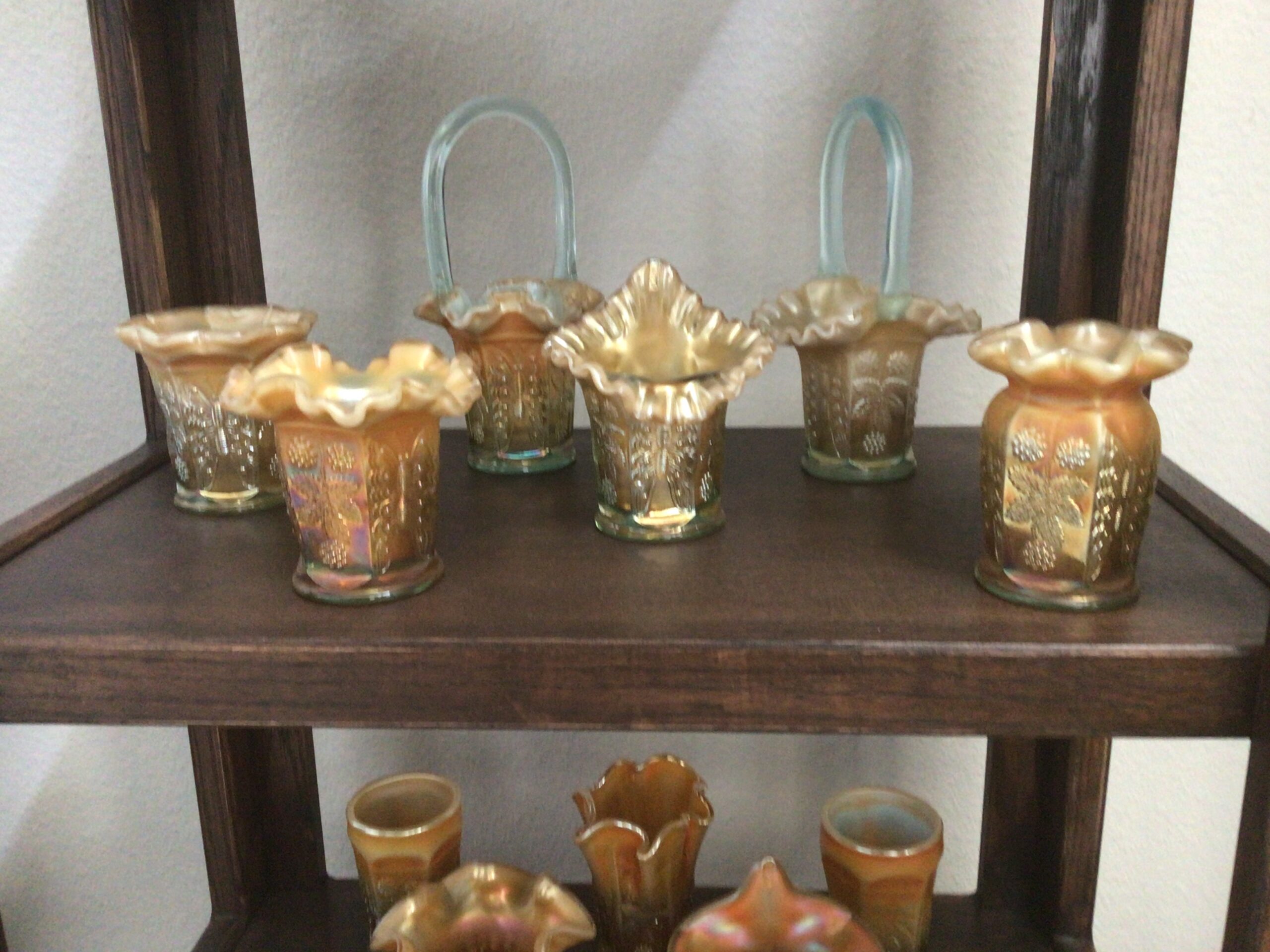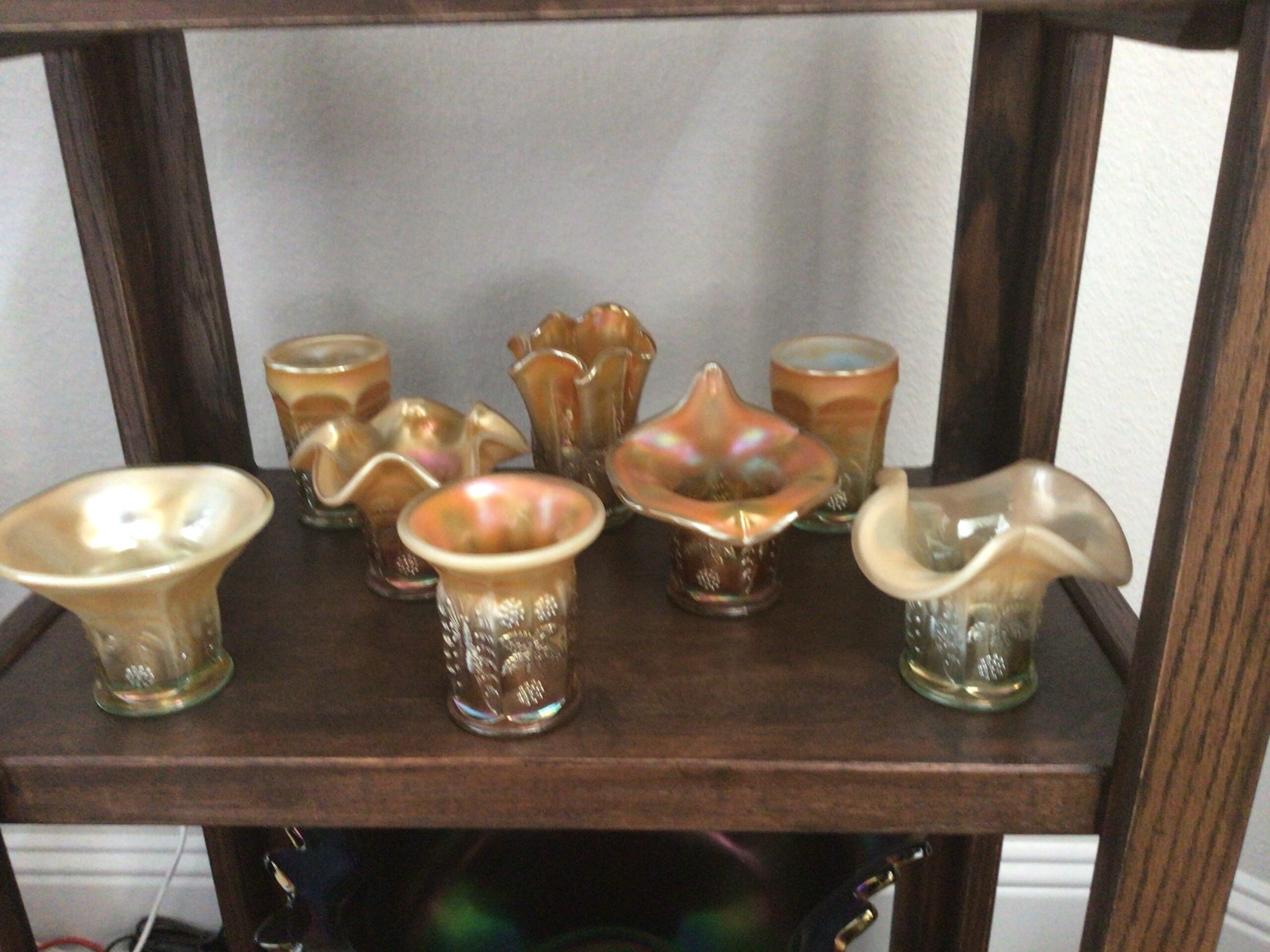 Fenton
Butterfly and Berry is a Fenton pattern. Fenton reproduced items using the original mold in the 1970's and 80's.  In 1980 Fenton did a run of aqua opal for Levay Glass Distributing.  Butterfly and Berry was one of the patterns in that run.  A number of whimsies were made from the tumbler mold.  All of these shapes, including the tumbler itself, were made in very limited quantities.  Most, but not all, are signed on the base by Gary Levi himself.  They are signed Levay, with the year and each is numbered with the number of the piece and the total number of that particular shape.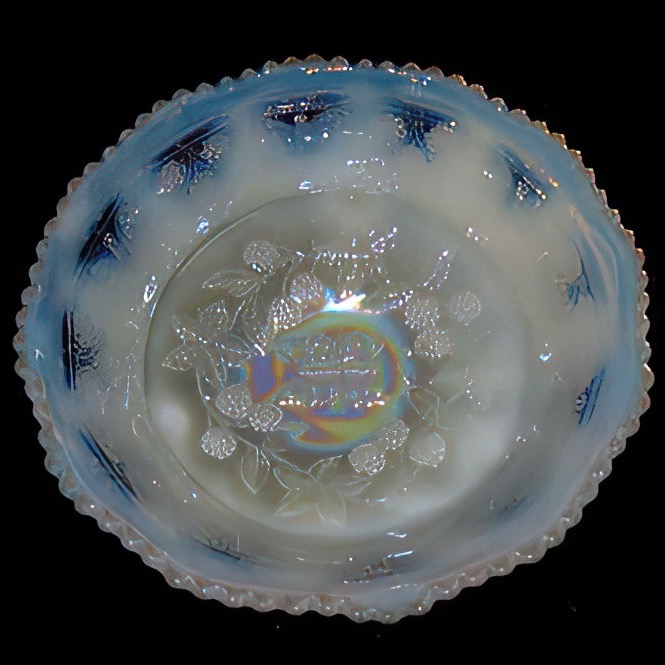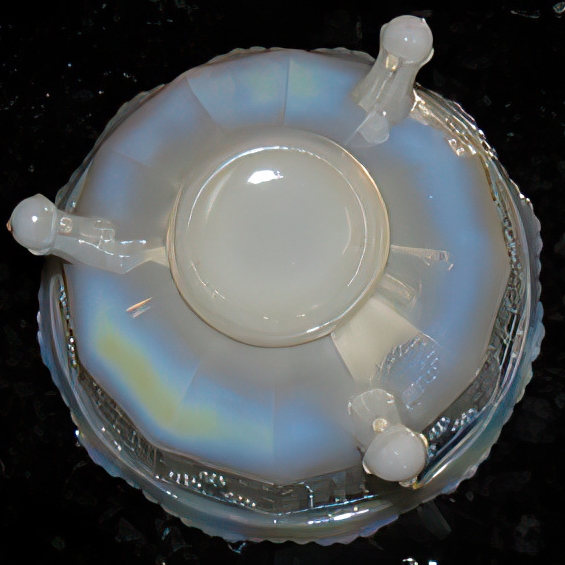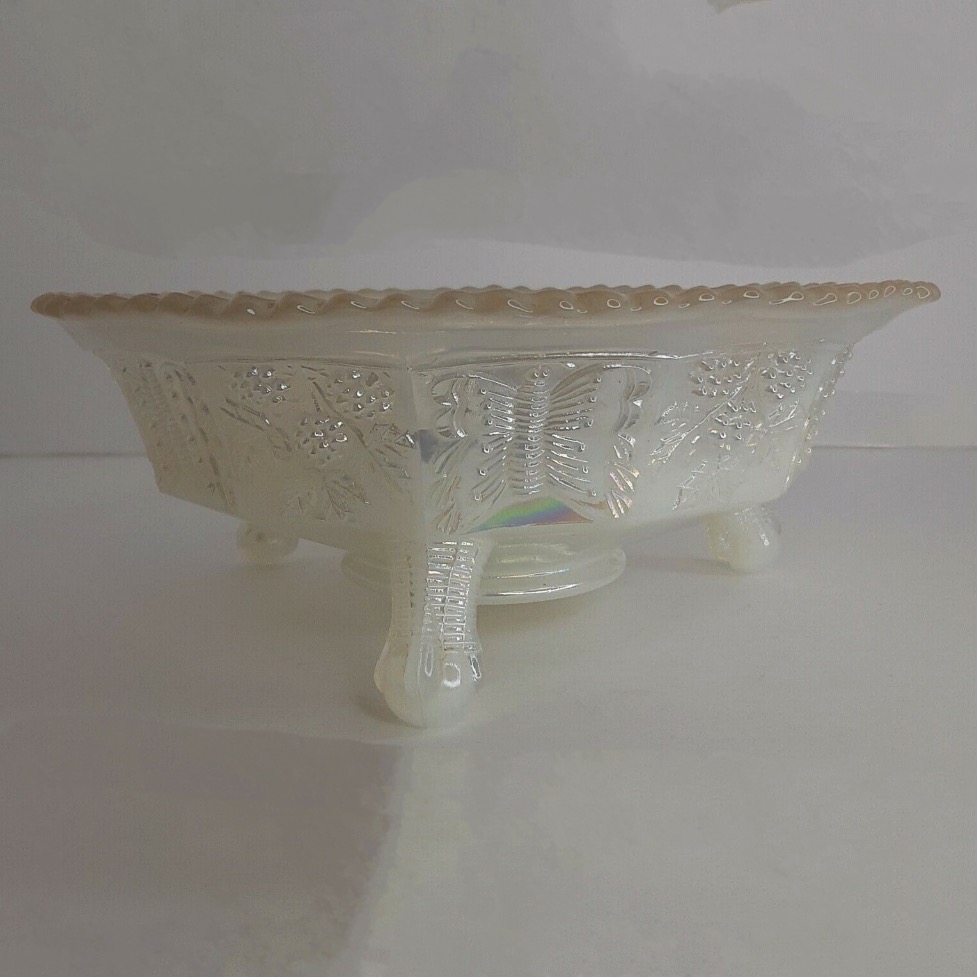 A&A Imports
These bowls were imported and sold by A&A Imports.
A&A Imports did not use the old Fenton mold.  It appears A&A Imports only produced Butterfly & Berry large bowls.  No sauce bowls have been found as of this writing.
They are easily identified after you have seen the vintage bowl, here are some differences:
Most apparent is that the sawtooth edge is lacking in definition
The two colors mentioned
The glass is normally thicker and the bowl is heavier compared the vintage bowl
Fenton's vintage Butterfly & Berry large bowls come in a very scarce white, usually described as 'frosty' looking (NOT the milky white opalescent) and the vintage amethyst/purple are not easy to find and are usually a see-thru amethyst color, not a dark, dark purple that A&A Imports products.
| Original Pattern Name | Original Manufacturer | Reproduction Manufacturer | Reproduced Shapes | Reproduced Colors |
| --- | --- | --- | --- | --- |
| Butterfly & Berry | Fenton | Fenton | bowl, spittoon, tumbler, vase, | Amethyst, Aqua opal, Marigold opal, Green opal, Red |
| Butterfly & Berry | Fenton | AA Imports (Korea) | bowl | Purple, White opal |
| Butterfly & Berry | Fenton | Fenton for Levay | tumbler, tumbler whimseys | Aqua Opal |
To view Elaine Blair's most up to date Reproductions At-A-Glance (
full article here
)
Our definition of a reproduction is a pattern using the same mold (or a mold very similar to the original) that could confuse collectors.
"The following is a compilation of information from a variety of sources…standard references in the carnival glass field, information shared by the members of the Hooked on Carnival daily newsletter, and personal experience."