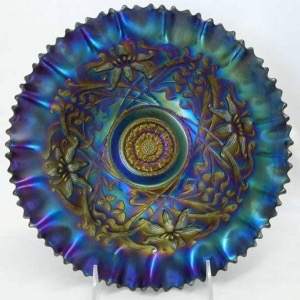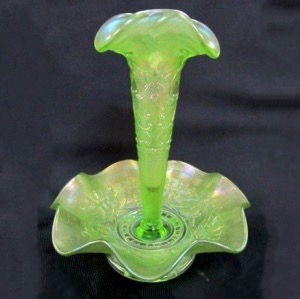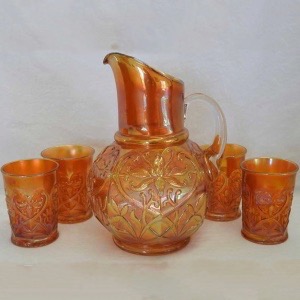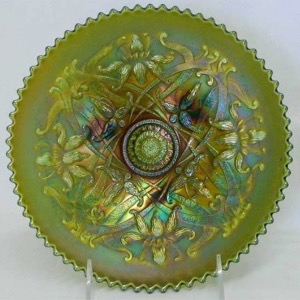 Manufacturer: Northwood
Year(s) of Production: 1911-1915
Pattern Description: Eight orchids ring a stylized floral center. Stylized lines fill the background giving the appearance of wishbones on these bowls, plates, water sets and epergnes.
Similar Patterns:
About Wishbone
Called Wishbone, many will tell you that the name should have been Orchid since that is the flower pictured. There are two different molds for the bowls and plates (large collar base, standard sized that are ball footed).
The reported shapes include:
HoC Pricing Database
Select a shape below (available colors will display)