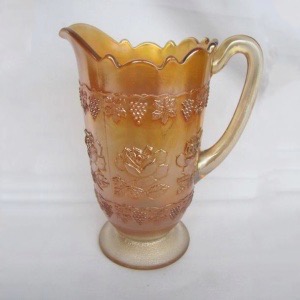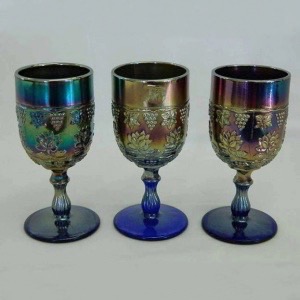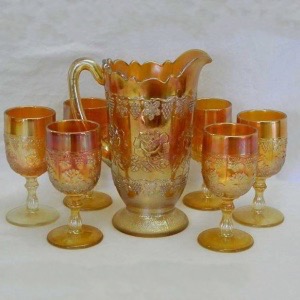 Manufacturer: Fenton
Year(s) of Production: 1918-1922 Butler Bros Catalog
Pattern Description: Small grape leaves and grape clusters hang in a band around the top and bottom of these water pitchers and stemmed goblets. In the center are rose blossoms.
Similar Patterns:
About Wine and Roses
Large open roses with leaves below have a band above and below with grapes and leaves hanging from a horizontal vine. The original pattern was listed as #922 by Fenton, it was pictured in the 1918-1922 Butler Bros Catalogs. The small pitcher is often called a cider pitcher.
HoC Pricing Database
Select a shape below (available colors will display)