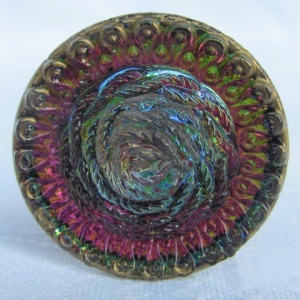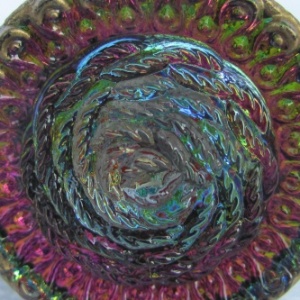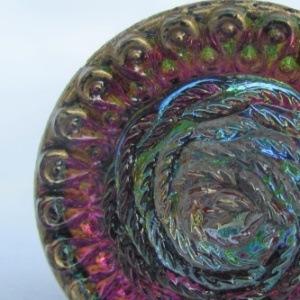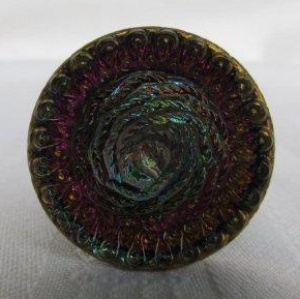 Manufacturer: Unknown
Year(s) of Production: Unknown
Pattern Description: In the center is a rose with two rows of bumps around the flower. These bumps have a loop that winds between the bumps.
Similar Patterns:
About White Rose
This hatpin is clear, but has a silver looking base (and it looks dark in all pictures taken from the front).
HoC Pricing Database
Select a shape below (available colors will display)