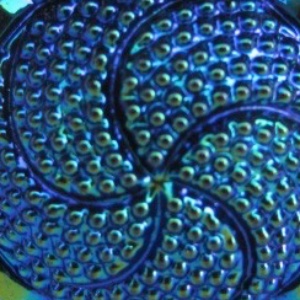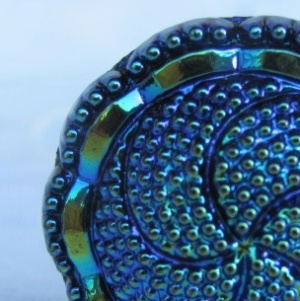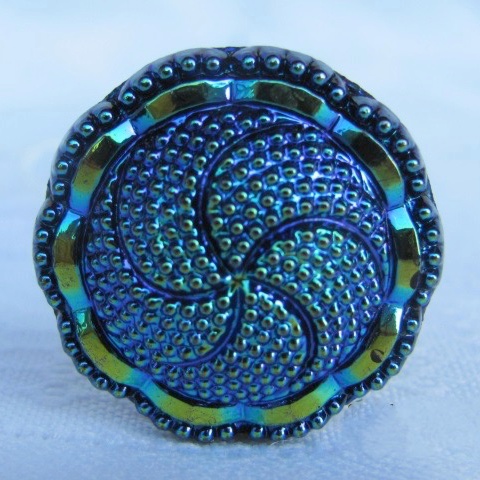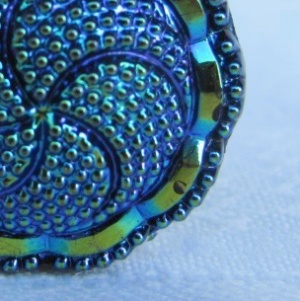 Manufacturer: Unknown
Year(s) of Production: Unknown
Pattern Description: There are five sections that are separated by a waving line. Between the waves are tiny bumps. Around the sections is a circle of a smooth design and then the outer edge has the bumps.
Similar Patterns:
About Whirligig
A swirling design surrounded by a plain band, this hatpin looks like a beautifully scalloped flower.
HoC Pricing Database
Select a shape below (available colors will display)