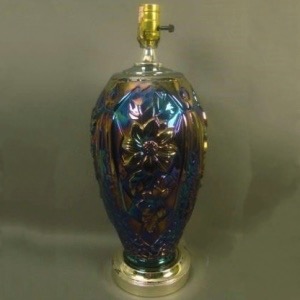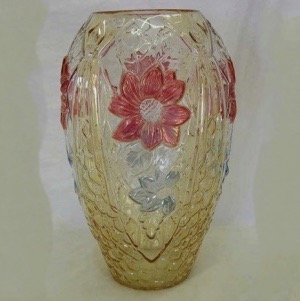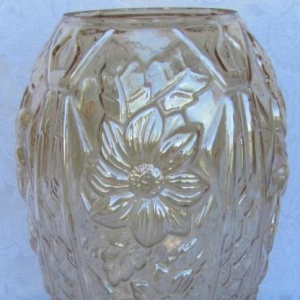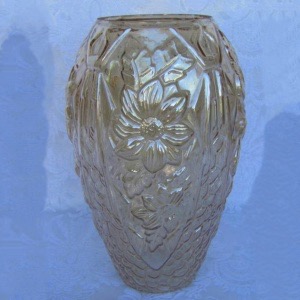 Manufacturer: Dunbar
Year(s) of Production: Circa 1930
Pattern Description: A webbed background has 4 shield-shaped windows with a central clematis flower and a smaller one underneath it.
Similar Patterns:
About Webbed Clematis
The vase is between 10 1/2″ to 12 1/2″ tall. This stately vase with a webbed background and shields containing clematis flowers can be found with red and blue stained flowers. The Dunbar company was in West Virginia and operated from 1913-1953. A dark lamp base (made from a vase) in this pattern has sold at auction.
HoC Pricing Database
Select a shape below (available colors will display)