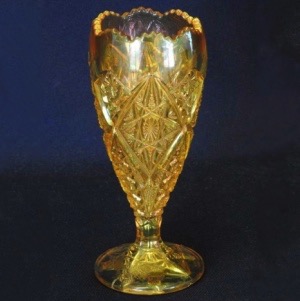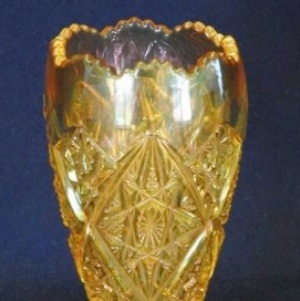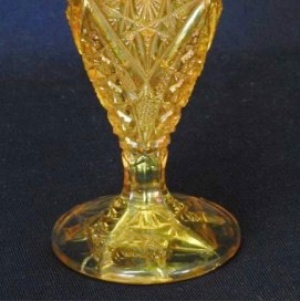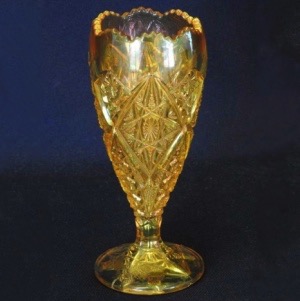 Manufacturer: Paden City
Year(s) of Production: Unknown
Pattern Description: Geometric pattern with diamond shapes containing an 8-point star and a plain band near the top.
Similar Patterns:
About Webb/#203
This geometric early American pressed glass pattern has diamonds filled with an 8 pointed star and a plain band on the edge. The vase stands about 8″ tall with a scalloped, sawtooth edge and a round base with an intricate pattern underneath.
HoC Pricing Database
Select a shape below (available colors will display)