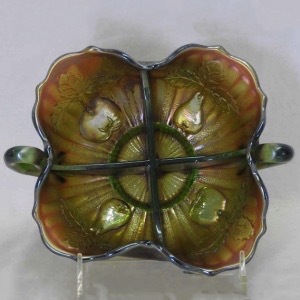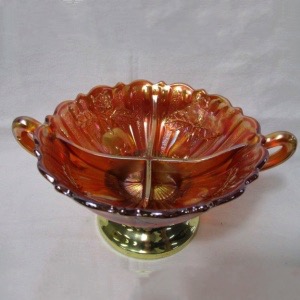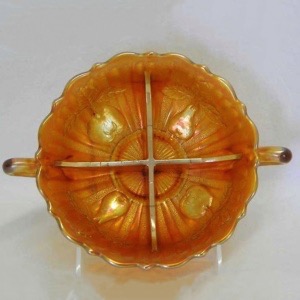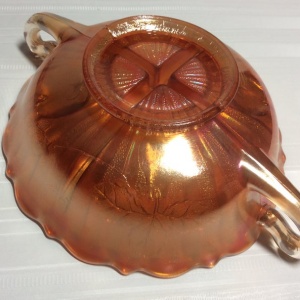 Manufacturer:
Fenton
Year(s) of Production:
Pattern Description:
Two handled bonbons divided into four compartments. Two apples and two pears occupy the four quadrants with a stippled ray background.
Similar Patterns:
About Two Fruits
The original Fenton's pattern name was #1695. This divided bonbon is usually found round, but the may be square shaped. It's approximately 7 3/4″ from handle to handle. The exterior is plain. The edge is Fenton's bracket edge with scallops and alternating points. Most of these have a plain collar base and there are some with a metal dome base. This pattern was also made in non iridized pink glass in 1930.
HoC Pricing Database
Select a shape below (available colors will display)