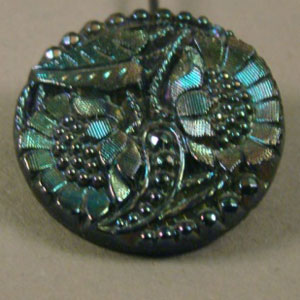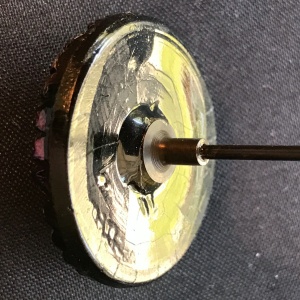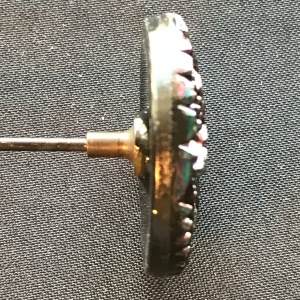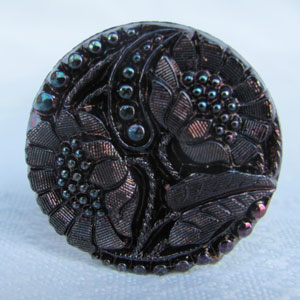 Manufacturer: Unknown
Year(s) of Production: Unknown
Pattern Description: Two wide-open flowers with a beaded center cover the face; beads in descending size are on part of the edge.
Similar Patterns:
About Two Sunflowers
This dark hatpin has a purplish shimmer to it. It measures approx 1 5/8″. The pattern is of 2 Stylized Sunflowers comprised of beading for the sunflower seeds and ribbed petals. There is also 1 leaf and three areas of beading.
HoC Pricing Database
Select a shape below (available colors will display)