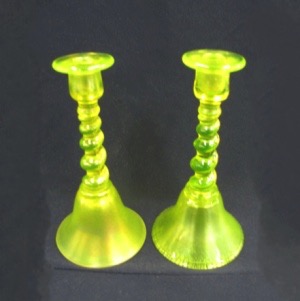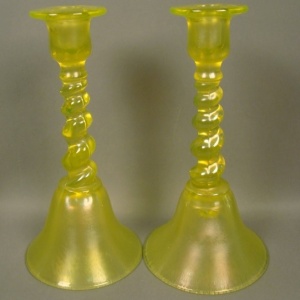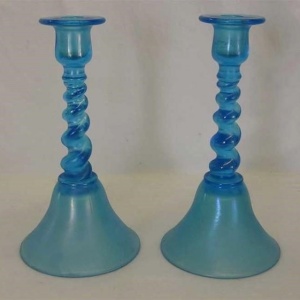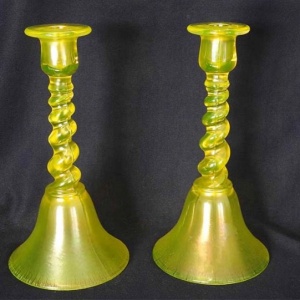 Manufacturer: US Glass
Year(s) of Production: Unknown
Pattern Description: Candlesticks with a twisted stem and a bell shaped base.
Similar Patterns:
About Twist/#315
These candlesticks are 9 1/2″ and the base is 5″ across. The bell portion on the candlesticks measures about 3 3/4″ high or about the third of the height of this pattern.
HoC Pricing Database
Select a shape below (available colors will display)