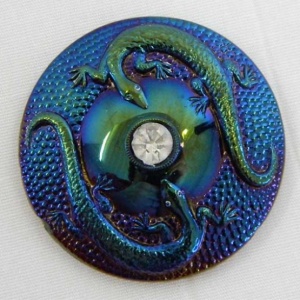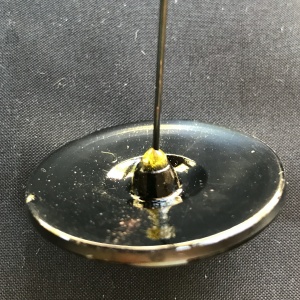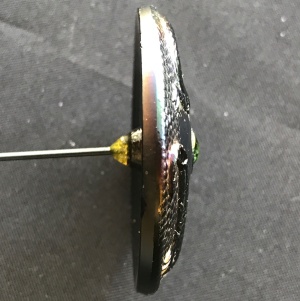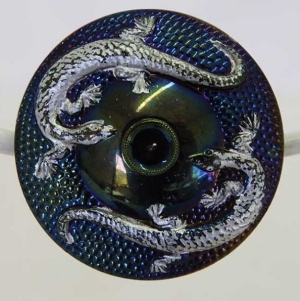 Manufacturer: Unknown
Year(s) of Production: Unknown
Pattern Description: Two lizards are sitting on stippling with their heads facing a gemstone. The center where the stone is located is smooth.
Similar Patterns:
About Twin Gators
The hatpin is 1 3/4″ in diameter. The iridescence is dark. Some of the hatpins have the gators/lizards that are painted.
HoC Pricing Database
Select a shape below (available colors will display)