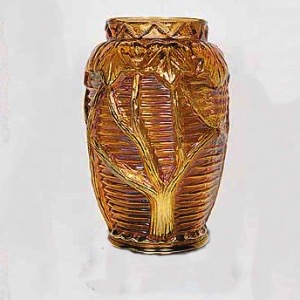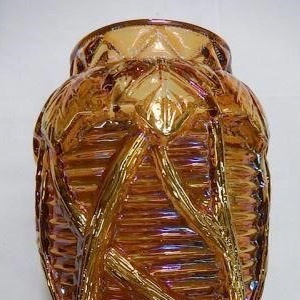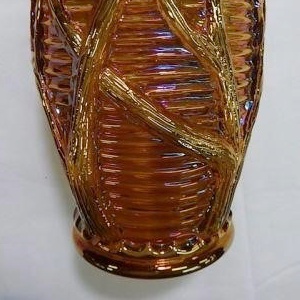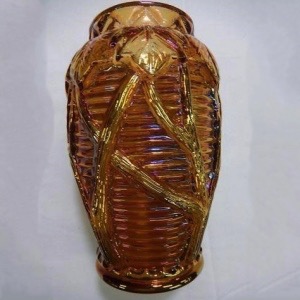 Manufacturer: Unknown
Year(s) of Production: Unknown
Pattern Description: Thick horizontal ribs are underneath the heavy vines or branches that extend tree like from the base. A thick cape of leaves cover the rounded shoulder over the vines. The neck has a zigzag created by the top of the leaves, a beaded stand between.
Similar Patterns:
About Tropicana
This 9″ tall blown molded vase has rich iridescence and is very desirable. The collar mouth is 4″ across. This vase is heavy and weighs about 3 1/4 lbs. It is possible that it is Czechoslovakia. Currently there are two reported.
HoC Pricing Database
Select a shape below (available colors will display)