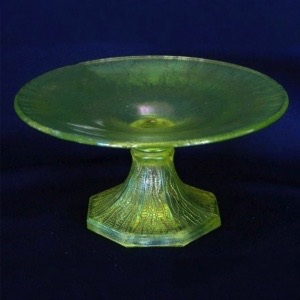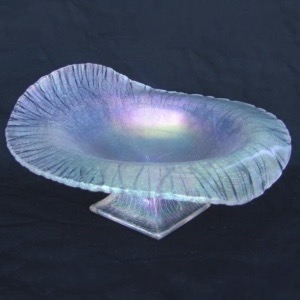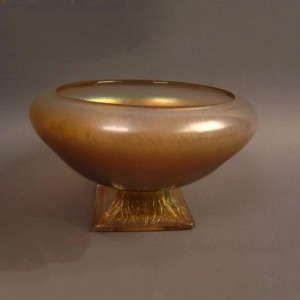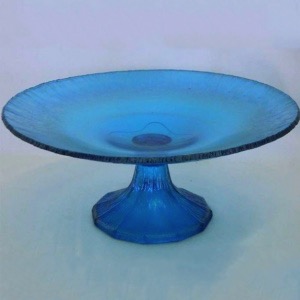 Manufacturer: Northwood
Year(s) of Production: Circa 1916
Pattern Description: Vertical reedlike leaves cover the base.
Similar Patterns:
About Tree of Life
This pattern is identified by the paneled stem base or the "Tree of Life" Some of these pieces are signed but not all. Considered to be in the stretch glass lines, the footed bowl or compote has no pattern and is frequently shaped in a variety of ways (2 sides up, flattened, cupped, squared). Anything with the square base is called a bowl, the octagon and twelve-sided bases are called compotes.
HoC Pricing Database
Select a shape below (available colors will display)