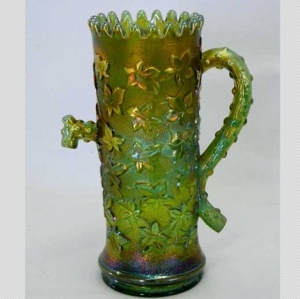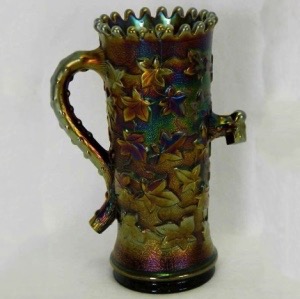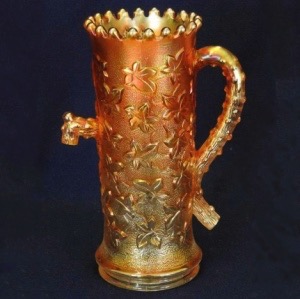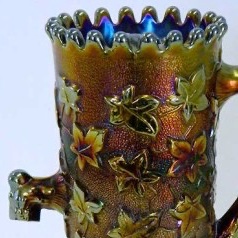 Manufacturer: Northwood
Year(s) of Production: 1912
Pattern Description: Collar based novelty vase covered with ivy and having a saw tooth top. A single handle with a spout on the opposite side.
Similar Patterns:
About Town Pump
About 6″ to 6 1/2″ high. This piece has a collar base. Because of the Ivy leaves against the stippled background the name is sometimes called Ivy Town Pump. These are susceptible to damage because of the various protrusions. There were two earlier versions of this novelty vase, neither were iridized. The first was in 1890's and was hand blown and the second version was made in non-iridized Opalescent colors. Miniature versions (about 4″ tall) were made as a club souvenir for ICGA. There are also contemporary Pump & Trough pieces signed by the Hansen brothers who iridized blanks starting in 1960.
HoC Pricing Database
Select a shape below (available colors will display)