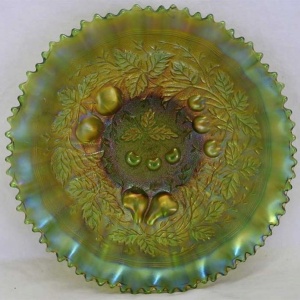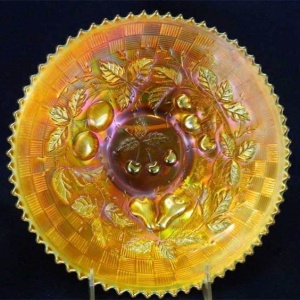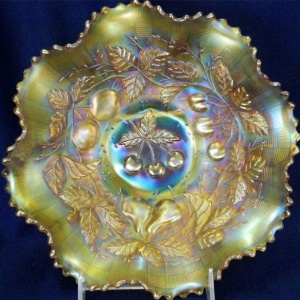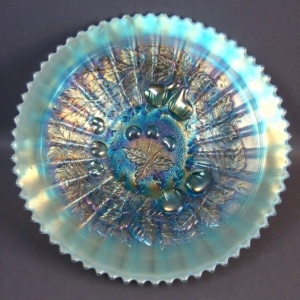 Manufacturer:
Northwood
Year(s) of Production:
Pre 1926
Pattern Description:
Center is ringed by leaves and three sets of fruits: apples, pears and cherries. Three cherries occupy the center. Versions with a stippled background have double rings around the entire pattern leaving an unpatterned outer edge.
Similar Patterns:
Fenton Three Fruits and Northwood Three Fruits Medallion and Fruits and Flowers.
About Three Fruits
This long running Northwood pattern comes in two shapes, bowls and plates. Most pieces have the Northwood trademark.
There are 2 versions of the interior pattern (see 2versions-n3fruits).
There are 3 back patterns (see back-n3fruits)
The reported shapes include:
• Bowls (see n3fruits-bowl)
• Plates (see n3fruits-plate)
HoC Pricing Database
Select a shape below (available colors will display)