Thistle, Canning Town Glass Works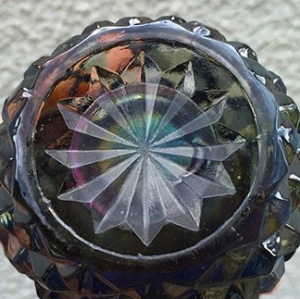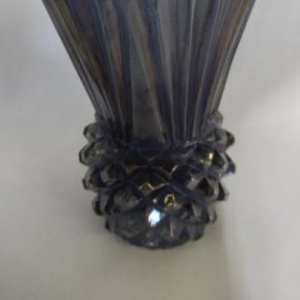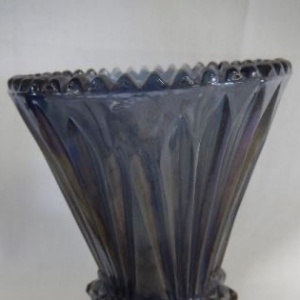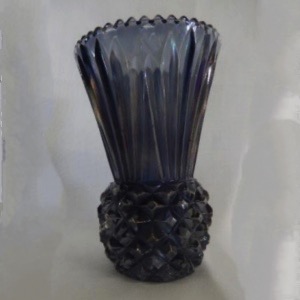 Manufacturer: Canning Town Glass Works
Year(s) of Production: 1920 - 1922
Pattern Description: A vase with a bulbous bottom covered with squared hobs. Rib like sprays extend upwards to cover the top of the vase.
Similar Patterns:
About Thistle
This English made vase is reported in two sizes one 2 1/2″ tall and the other 6″ tall. It has a star base and the known colors are marigold and smoke with smoke being the hardest to find. The pattern makes one think of a pineapple with the flared out top.
HoC Pricing Database
Select a shape below (available colors will display)