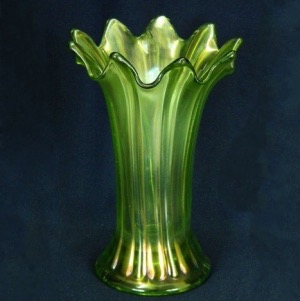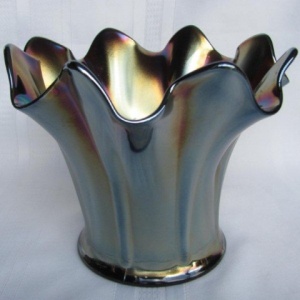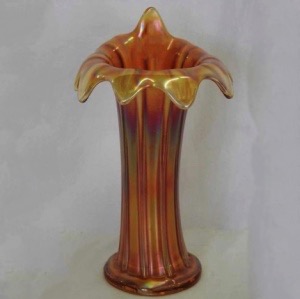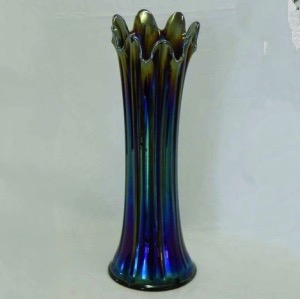 Manufacturer: Northwood
Year(s) of Production: [infobar select="DISTINCT yearofmanufacture" mfg="Northwood" pattern="Thin Rib"]
Pattern Description: [infobar select="DISTINCT patterndescription" mfg="Northwood" pattern="Thin Rib"]
Similar Patterns: [infobar select="DISTINCT similarpatterns" mfg="Northwood" pattern="Thin Rib" order="shape"]
About Thin Rib
There are two base sizes for this vase standard and mid-size.
The standard size has several different molds. The standard base size is approximately 3″ to 3 3/4″ with has nine ribs (flames). The standard version measures about 7 1/4″ to about 12″ tall (squatty are considered to be 7″ or less) There are some standard Thin Rib vase with jester's cap. This is when one point is pulled up and eight points are pulled down. Also reported is one standard vase with all points rolled down.
The Mid-size base size is about 4 1/4″ to 4 3/4″ with eight ribs (flames). The height of the Mid-size vase is about 11″ to 15″. Some of the Northwood vases have the trademark–but many do not.
HoC Pricing Database
Select a shape below (available colors will display)