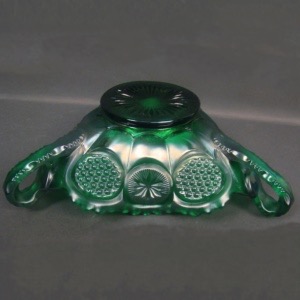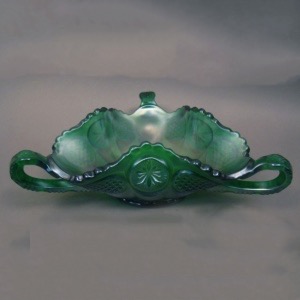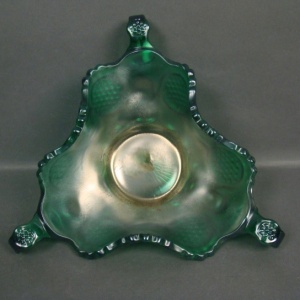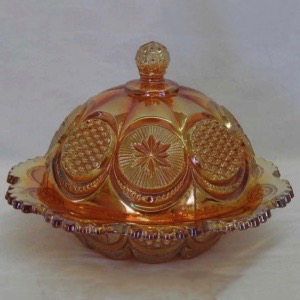 Manufacturer: US Glass
Year(s) of Production: Circa 1905
Pattern Description: Pattern of circles that go around the piece. Under each circle is a beaded arc. Circles are alternately filled with a cane pattern or a star.
Similar Patterns:
About The States
The original pattern name was #15093. The pattern is on the exterior and the interior is plain. The tri-corner bonbon has three handles and measures 9″ from handle to handle. The butter dish has the pattern on both the top and the bottom exteriors. There is an 8″ oblong bowl known.
The U.S. Glass company in 1905 started making a crystal series of patterns called "States", making a pattern named for each state. "The States" pattern is not part of that series.
HoC Pricing Database
Select a shape below (available colors will display)