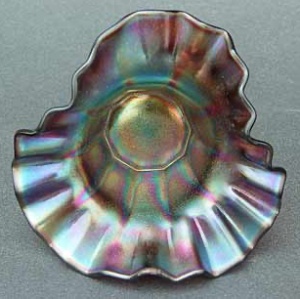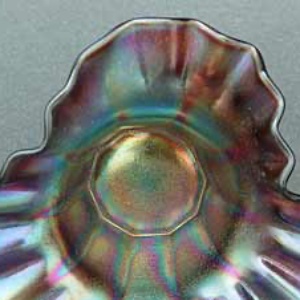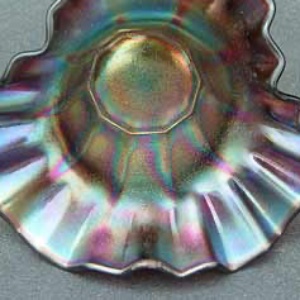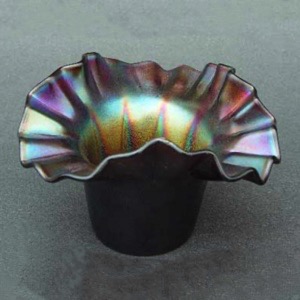 Manufacturer: Dugan
Year(s) of Production: Unknown
Pattern Description: Plain pattern with ten internal wide panels.
Similar Patterns:
About Ten Panels
This piece was named by Dr. Larry Keig. He has been an studying Dugan glass for many years and believes that Dugan was the maker. Currently only reported in a hat shape and in the color amethyst. There are ten slightly concave panels pressed in the sides of the interior. There is not any other pattern or design on this piece. None of the pieces reported have any iridization on the exterior, only iridized only in the inside. The hats are reported be 6 ruffles or tricorner crimped.
HoC Pricing Database
Select a shape below (available colors will display)