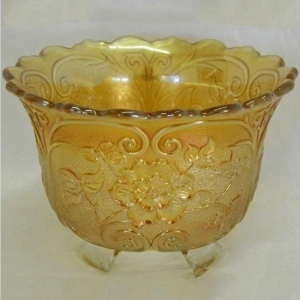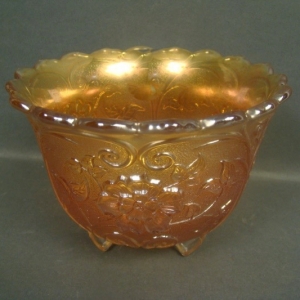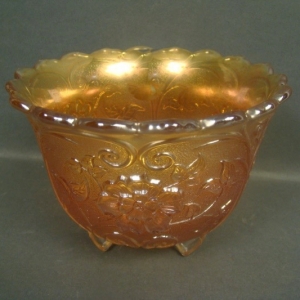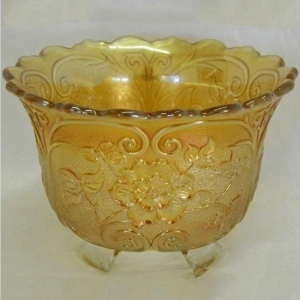 Manufacturer: Unknown
Year(s) of Production: Unknown
Pattern Description: Three panels, each with a highly embossed open rose and surrounding leafage, two slender leaves to the left, three to the right. Bold filigreed border separates panels.
Similar Patterns:
About Stippled Rambler Rose
This 3 footed nut bowl shape is seldom seen. It measures 4″ tall and is 6″ across; the three stubby feet are about 1″ long and 3/8″ tall. The interior is plain and the top edge is an unusual scallop.
Additional Articles and Videos
HoC Pricing Database
Select a shape below (available colors will display)