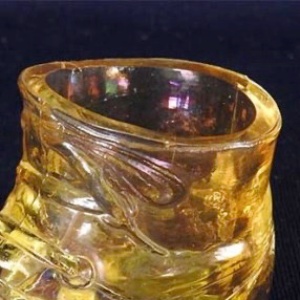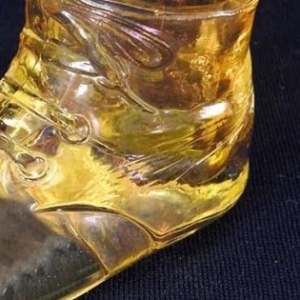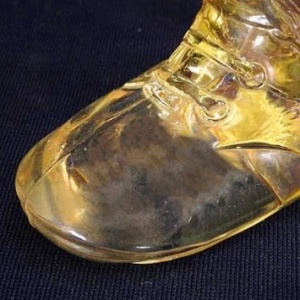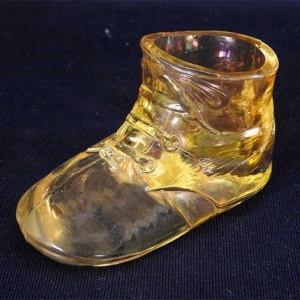 Manufacturer: Unknown
Year(s) of Production: Unknown
Pattern Description: HIgh Top children's shoe with 3 eyelets on either side. The shoe is tied.
Similar Patterns:
About Shoe
There are several novelty items that have the various shoe shapes. This child's shoe measures 3 3/4″ long, 2 1/2″ high and 1 3/4″ wide. It is only found in a light marigold.
HoC Pricing Database
Select a shape below (available colors will display)