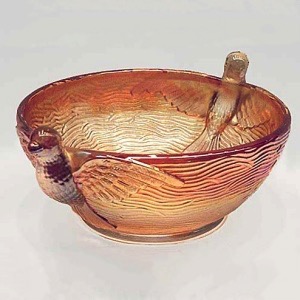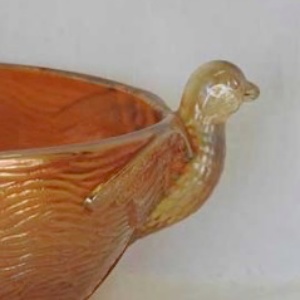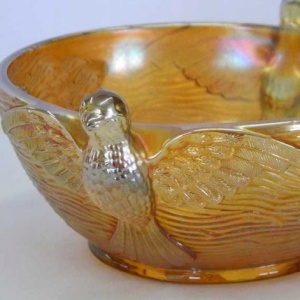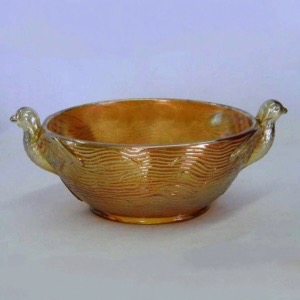 Manufacturer: Diamond
Year(s) of Production: Circa 1920-1931
Pattern Description: Two birds with wings spread form the two handle on this bowl with tree bark like lines covering the rest of the exterior.
Similar Patterns:
About Seagulls
The Seagulls pattern is on the exterior and the interior is plain. The bowl measures about 6 1/2″ across and the depth 2 7/8″ This piece is part of later Diamond's production. This pattern is also available in several non-iridized colors.
HoC Pricing Database
Select a shape below (available colors will display)