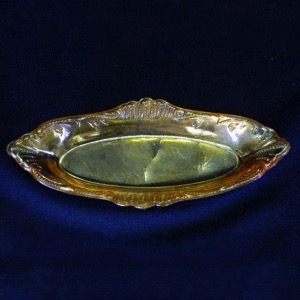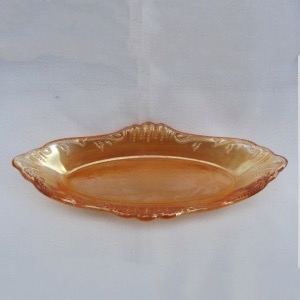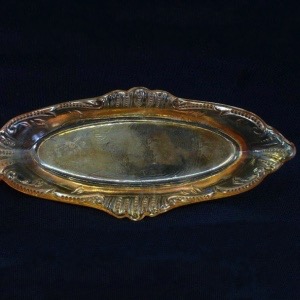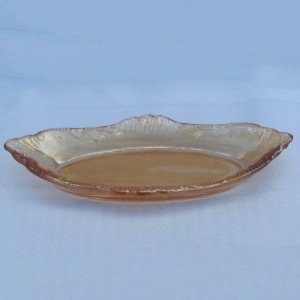 Manufacturer: Unknown
Year(s) of Production: Unknown
Pattern Description: An oval pin tray with scroll work along the outer edge and a clear center.
Similar Patterns:
About Scroll
Only found in an oval pin tray measuring about 6″ by 2 1/2″. The interior center and exterior of the pin tray are plain.
HoC Pricing Database
Select a shape below (available colors will display)