Scroll and Diamonds, Unknown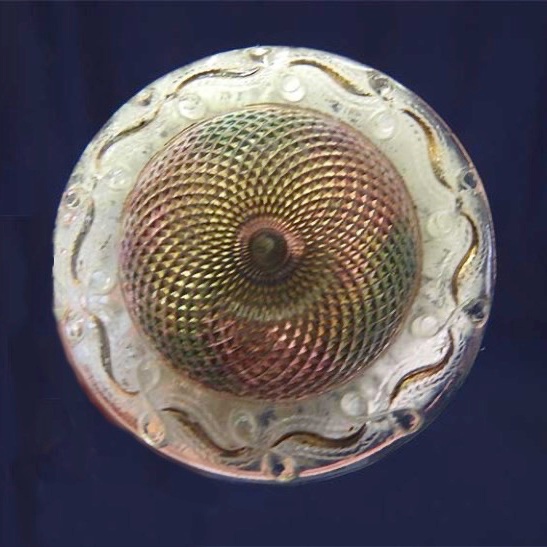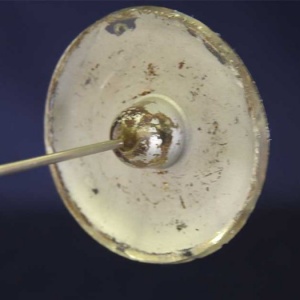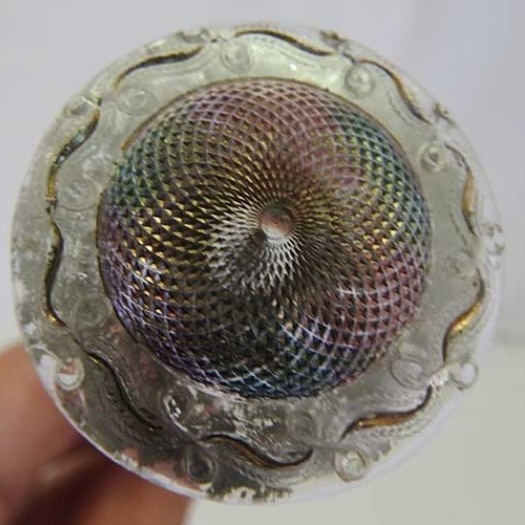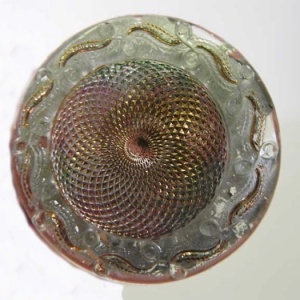 Manufacturer: Unknown
Year(s) of Production: Unknown
Pattern Description: The center looks like several little diamonds that are surronded by a border of golden scrolls.
Similar Patterns:
About Scroll and Diamonds
This hatpin measures 1 5/8″ across. The center has a pinkish iridescence over the white hatpin.
HoC Pricing Database
Select a shape below (available colors will display)