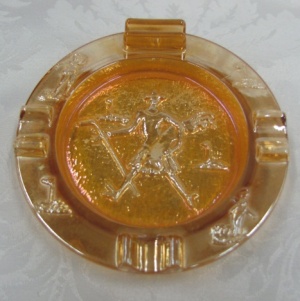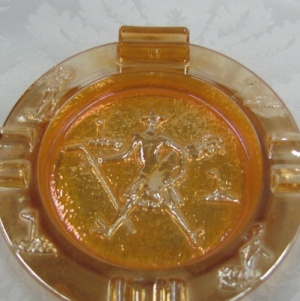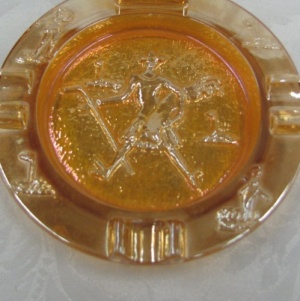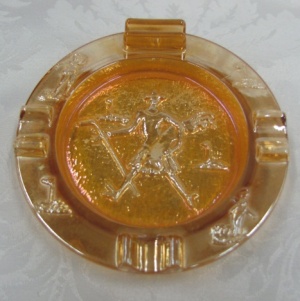 Manufacturer: Unknown
Year(s) of Production: Unknown
Pattern Description: The ashtray has a golfer in the center wearing a kilt.
Similar Patterns:
About Scottish Golfer
These ashtrays measure about 5 1/2″ across and are only known in marigold. Has 4 golf screens around the outside edge with a golfer in the middle. Theses ashtrays are not all that hard to find, although very few sell at auction.
HoC Pricing Database
Select a shape below (available colors will display)