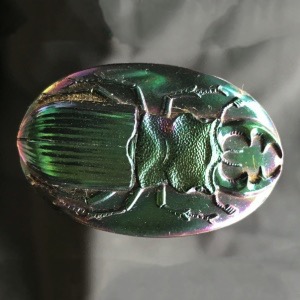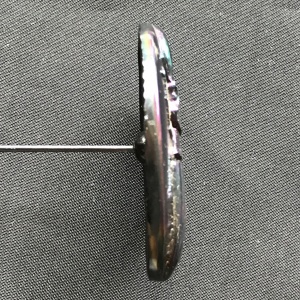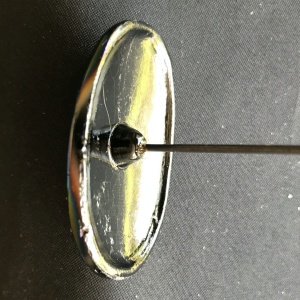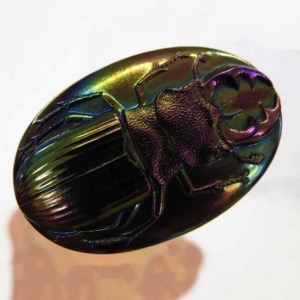 Manufacturer:
Unknown
Year(s) of Production:
Unknown
Pattern Description:
The hatpin has a realistic beetle with four sets of legs and stippled thorax and lined body.
Similar Patterns:
About Scarab
Also called a True scarab. This hatpin measures 2″ in length and 1 3/8″ wide. Dave Shetlar, resident entomologist says that this is actually a Stag Beetle.
HoC Pricing Database
Select a shape below (available colors will display)