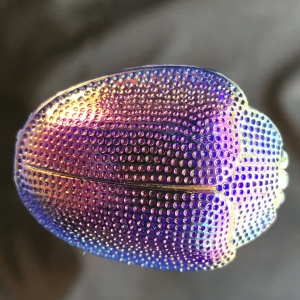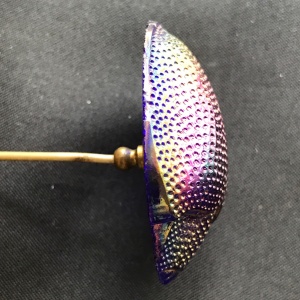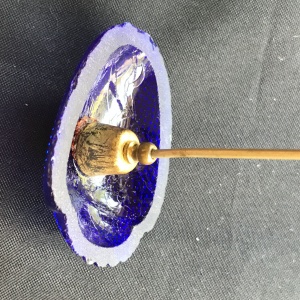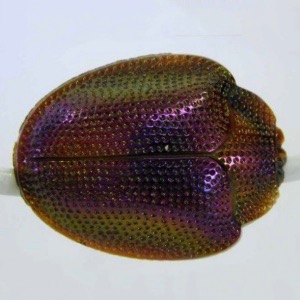 Manufacturer: Unknown
Year(s) of Production: Unknown
Pattern Description: Looks like the shell of a beetle, having just the wings and head with tiny dots along the hatpin.
Similar Patterns:
About Scarab Shell
The Scarab Shell hatpin come in three sizes (Standard) 1 5/8″ long and 1 1/4″ wide, a (Small) 1 3/16″ long and 1 1/16″ wide and a (Miniature) 1/2″ long and 7/16 wide. They are also known in black with no iridescence. This actually would be considered a tortoise beetle according to Dave Shetlar, resident entomologist.
HoC Pricing Database
Select a shape below (available colors will display)