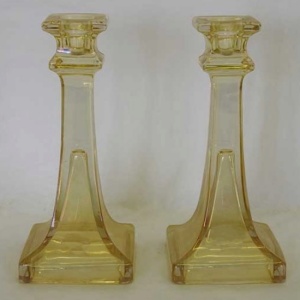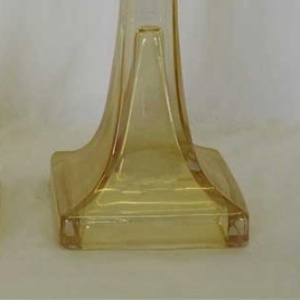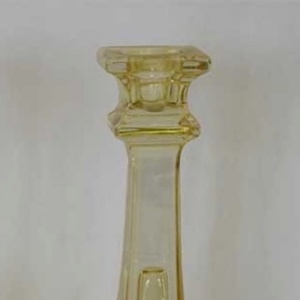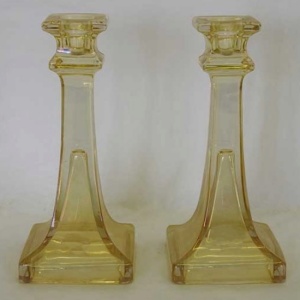 Manufacturer: Westmoreland
Year(s) of Production: Circa 1910
Pattern Description: Candlesticks with a square base and four panels up the stem to a square candle holder. The stem is hollow from the base to about half way up.
Similar Patterns:
About #1023
This is an unpatterned early American pattern glass made by Westmoreland. The candlesticks are 7 3/8″ tall and are 3″ across the square base.
HoC Pricing Database
Select a shape below (available colors will display)