This information is from the daily Hooked on Carnival mail list dated 7-17-2021 and reprinted with permission from Ingrid Spurrier.
From: Ingrid
Hi Brian and All,
Dugan iridescence can be fabulous, and, underwhelming…I have both. I may show a couple of the latter at some point. Tonight, Petal and Fan, all pretty nice if I do say so…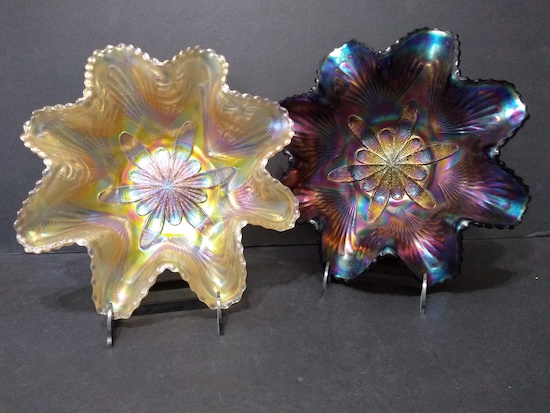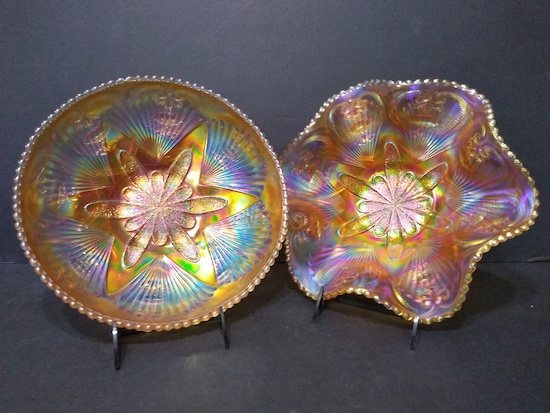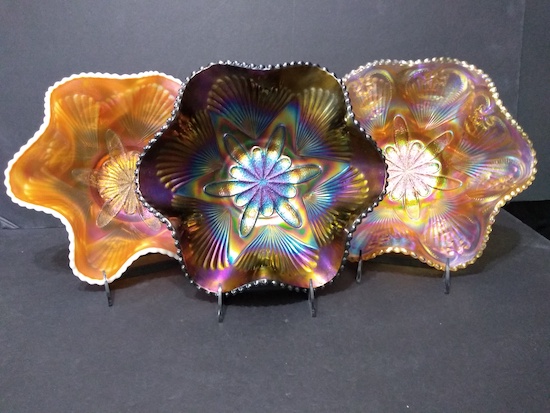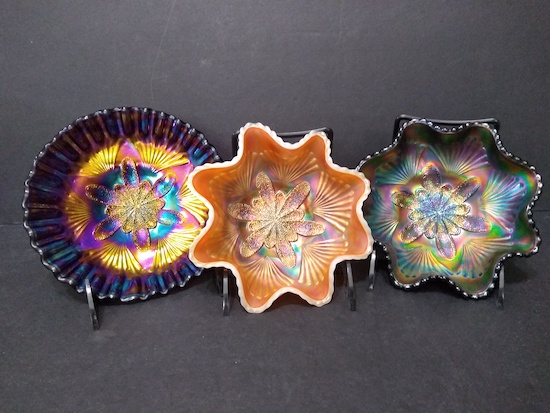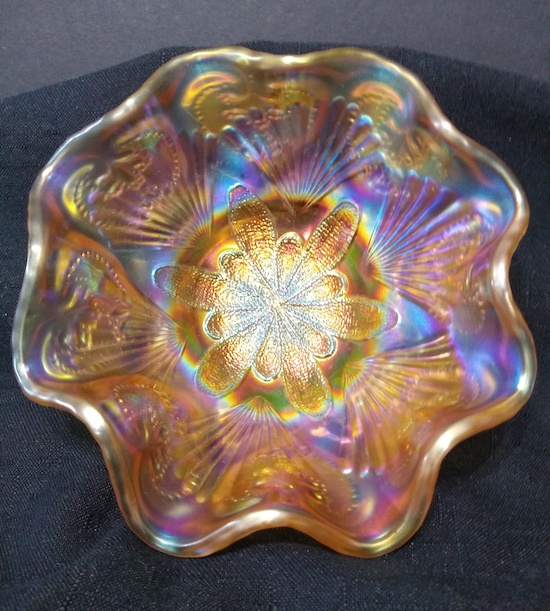 I don't currently have any white pieces, something I will have to remedy. I do have a very nice eight ruffled pastel marigold and bright marigolds in master ice cream and six ruffled. I was very happy to get each of them. My six ruffled peach opal is quite dark and involved a bit of a bidding battle. The purple bowls, eight and six ruffled I am lucky to have.
You've seen the little crimped plate before. I'm quite pleased with the eight ruffled purple and peach opal berries/sauces. The electric marigold little beauty came from Australia via eBay. I could not pass that up!
Beautiful glass can improve your mood, and, it's even better when you can share it with friends who also appreciate it.
Take care All, Ingrid.