This information is from the daily Hooked on Carnival mail list dated 7-10-2021 and reprinted with permission from Ingrid Spurrier.
From: Ingrid
Hi All,
Another of my favourites: Dugan (Dahlia) master berry bowl in pastel marigold, purple and white with gold decoration. The pastel marigold is a stunner. I have berries in marigold. The purple is very nice. I could wish it was more electric but, it is one. I also have a full, matching, set of berries. The white is much prettier than my photos. I just couldn't catch all of the pinks and blues.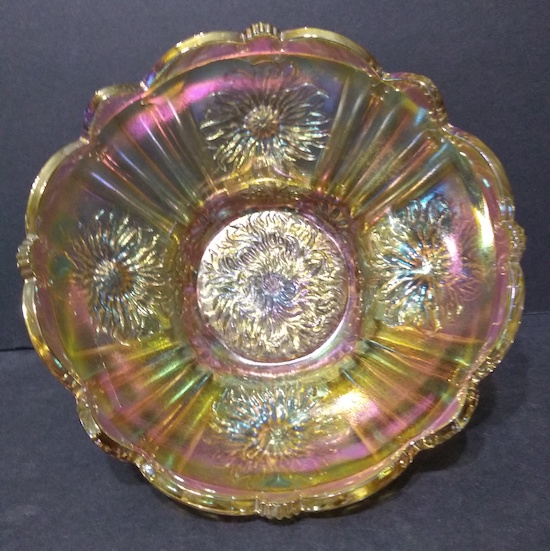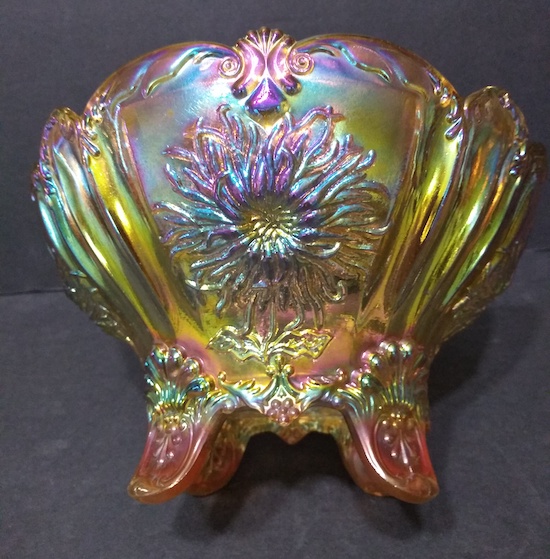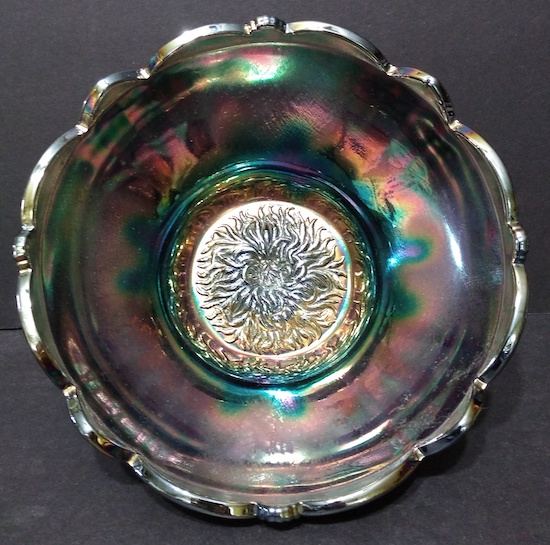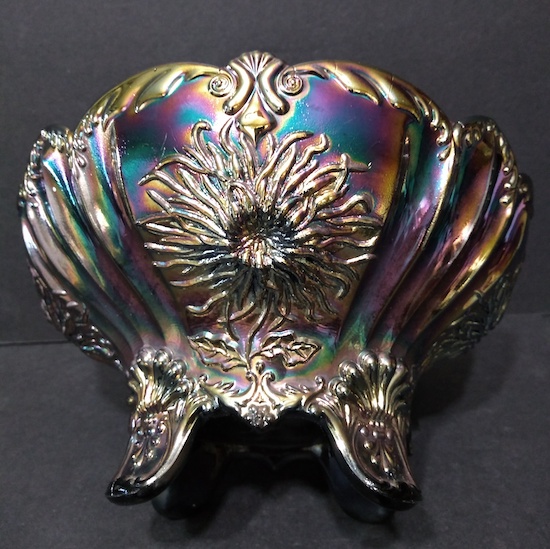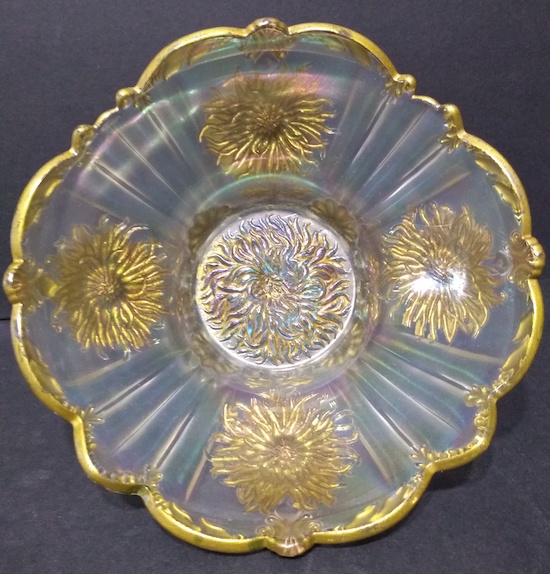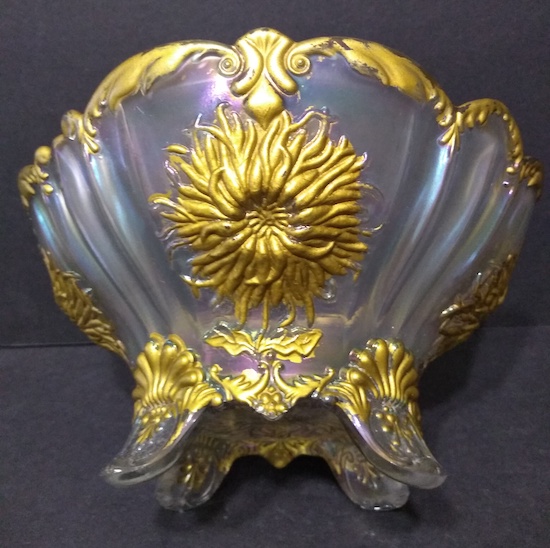 I hope everyone is having a great weekend.
Take care All,
Ingrid.