This information is from the daily Hooked on Carnival mail list dated 7-18-2021 and reprinted with permission from Ingrid Spurrier.
From: Ingrid
Hi Brian and All,
Border Plants today, just because I like the pattern and some of the quirky shapes. Great colour doesn't hurt either. So, purple hand grip plate, one of my (many) favourites. Most of my Border Plants are in one of the darker shades of purple. The three and one bowl is actually a lighter amethyst, leaning a bit towards lavender (?).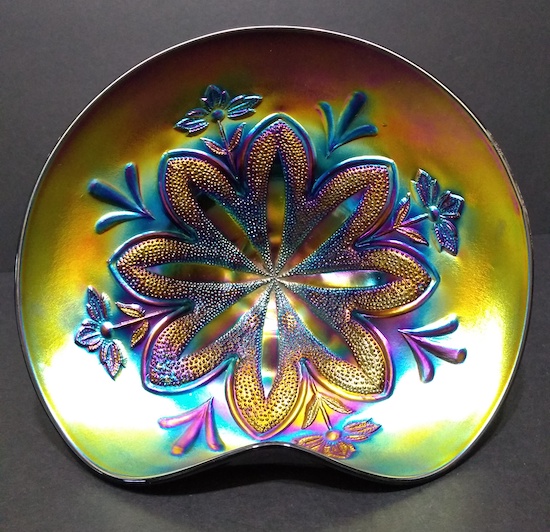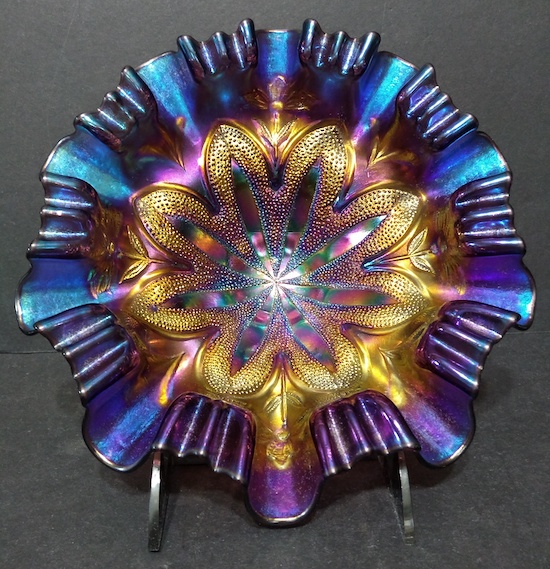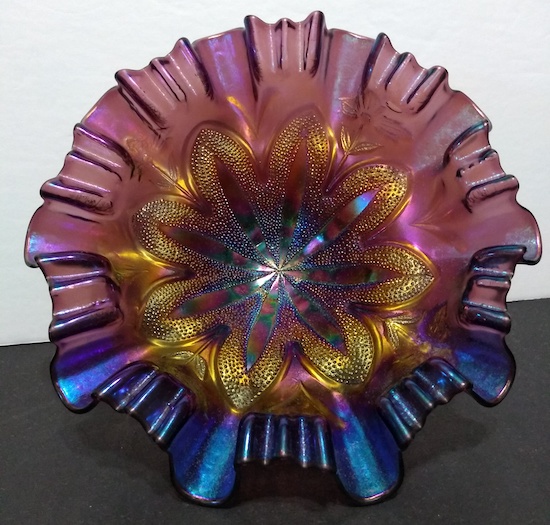 The deep bowls, with ten "pinched" ruffles, I tend to think of as nut bowls. I have purple and peach opal. The peach opal ten ruffled bowl and handgrip plate do have better iridescence than my photos show.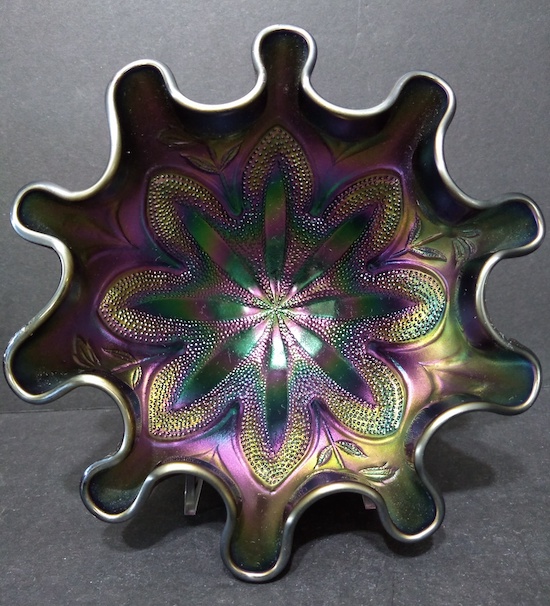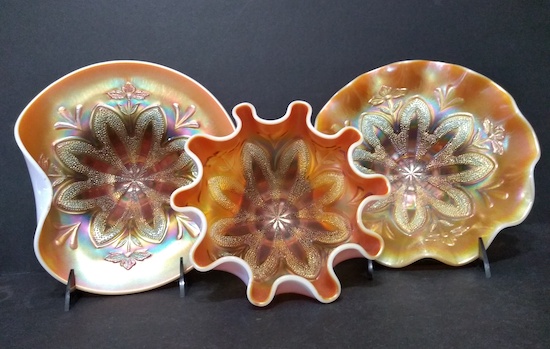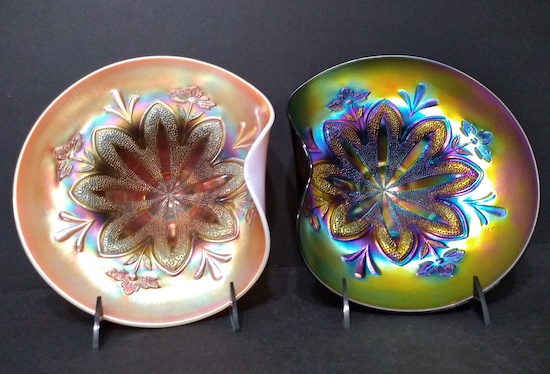 I'm mulling over my next pattern…wait and see.
Take care, All, Ingrid.