This is from the Hooked on Carnival daily mailing list dated 7-17-2021 and reprinted with permission from Galen and Kathi Johnson.
We recently acquired this neat compote – it is 2 3/4" tall, 6 1/2" wide and has a 3 3/8" base. It has been listed as Bird & Pomegranate (aka Asian Flycatcher or Parrots & Pomegranates).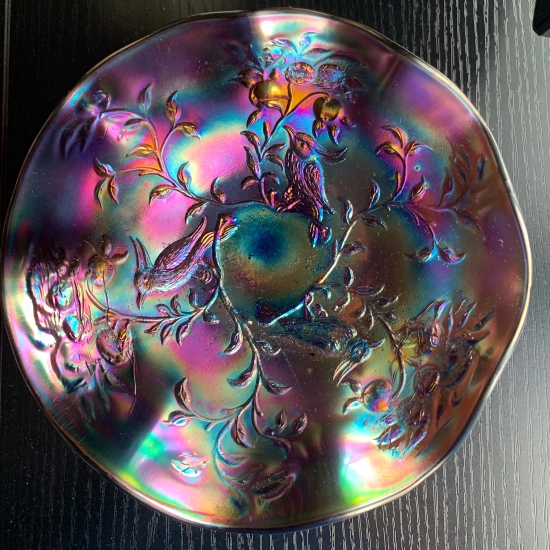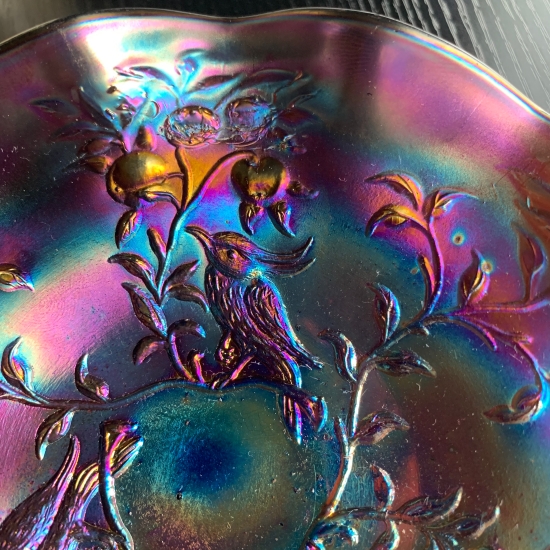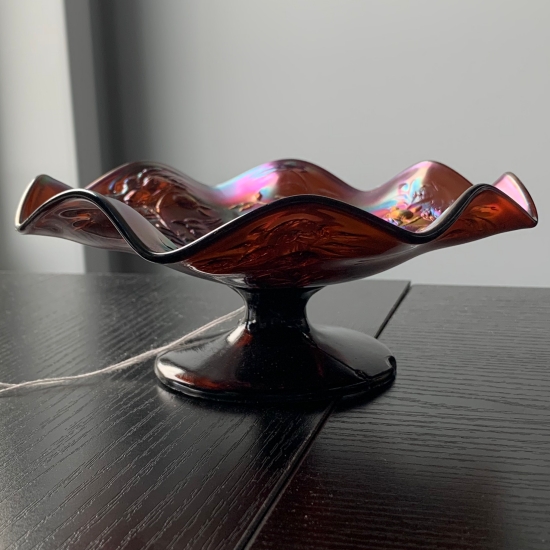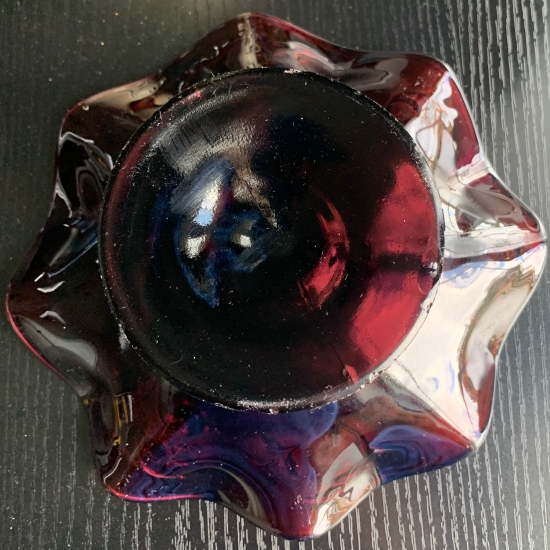 According to Diane Fry's Carnival Glass 101 article, one was sent to a couple by a gentleman that had been working in Australia. The one that they had was broken and repaired. The comment made by Margaret Dickenson (who purchased it) was that it is not an Australian Parrot, but the bird matches a pattern on a piece of china found in Tasmania that said it was an 'Asian Paradise Flycatcher'.
Dave Doty has a write-up about this (as Asian Paradise Fly Catcher) and the photo clearly shows a chunk that was broken off and glued back on – so the assumption we are making is that both of those references are showing the same compote (repaired).
Our guess then is that this is probably the 2nd one reported. It was purchased at auction from a collection that was put together in…..guess where? Australia! Is it Australian? The back is plain and uniridized, the glass is more amethyst, it's a 2 part mold.
And in case you wanted to compare the bird….this is from the internet showing the Asian (or Indian) Paradise Flycatcher.