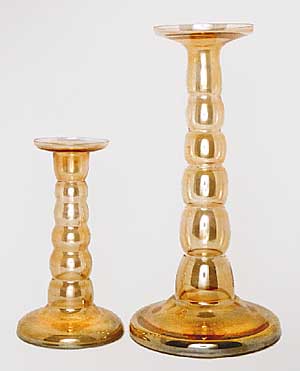 Unknown maker. Found in two sizes: 11 1/2 inches tall with 5 1/2-inch base; and 7 inches tall with 4-inch base. A pair, 7 inches tall in marigold, sold for $15 in 2012.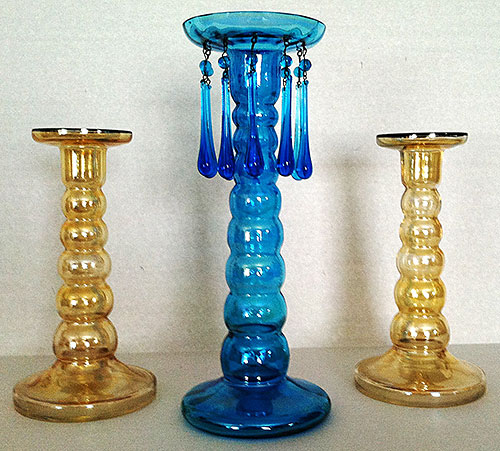 I received these two photos from Dolores Sage in 2014. They show a most interesting candlestick in blue with the same general pattern as the Five Bubbles. However, Dolores points out that this one is 10 inches tall with a 4-inch base and has 10 prisms dangling from the top. There are eight bubbles.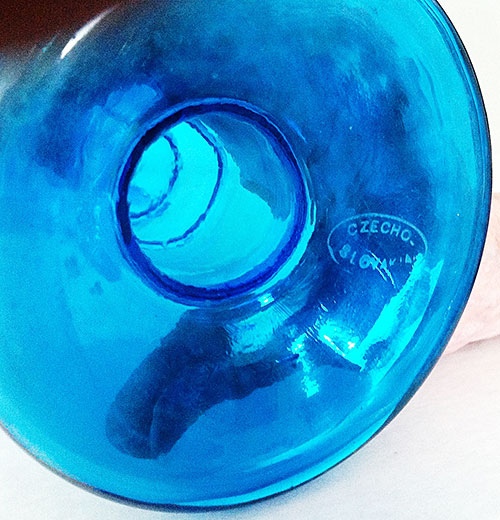 In the photo above, you can see that the base is inscribed with the word "Czecho-slovakia," so obviously of European origin.