Massachusetts Rarities
Massachusetts by US Glass is known in marigold carnival glass in the following shapes: small tumblers, called juice glasses, measuring 3 1/2 inches tall, a mug, a square based pitcher and a vase.
Massachusetts is part of US Glass Company's "States Series" and is their #15054 pattern, also known as Arched Diamond Point. In crystal they produced a large amount of shapes that have not been found iridized….yet. They also did the vases in an uniridized blue and green.
All shapes in iridized glass can be considered rare. Here are the reported shapes:
Carnival Glass Shapes
The tumbler was first reported by John Britt and was 3 1/2″ tall with a flared out top that measured 2 3/4″ across. The base was 2″ in diameter and contained a 20 point star type figure on the bottom. In 1995 they believed that there were 2 known.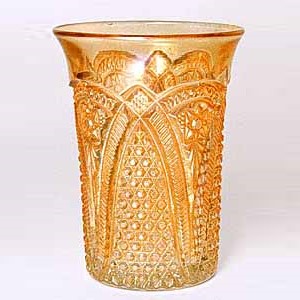 This tumbler sold in June of 2019 in the Bob Smith tumbler auction, it was considered to be a juice glass and was 3 1/2″ tall.
In 1996 John Britt wrote of a mug (found by the Bauer's of Texas) in marigold. It had a square offset base, stood 3 3/4″ tall, was 2 5/8″ across the to and the base was 1 3/4″ in diameter and contained a 24 point star on the underside.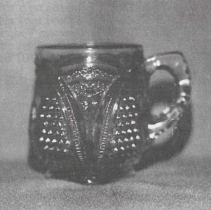 Here is the black and white photo from John's 1996 article in the HOACGA newsletter.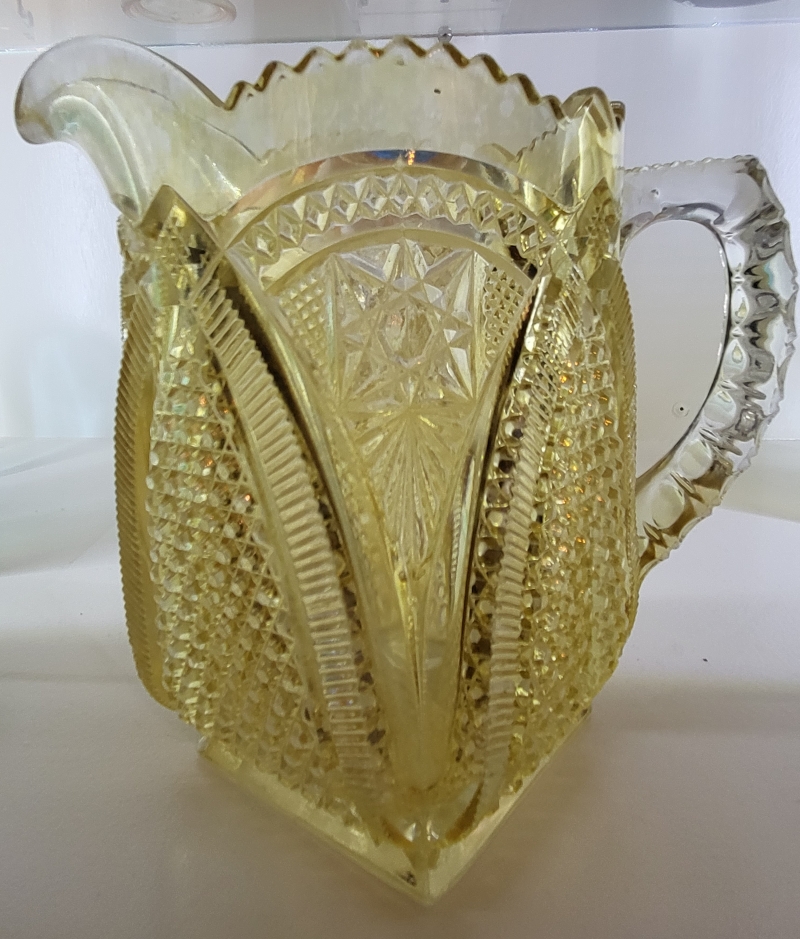 The pitcher was purchased by Harold March 'many years ago' at a New England Carnival Glass auction.
He wanted to share the information and we're happy that he did! The dimensions are: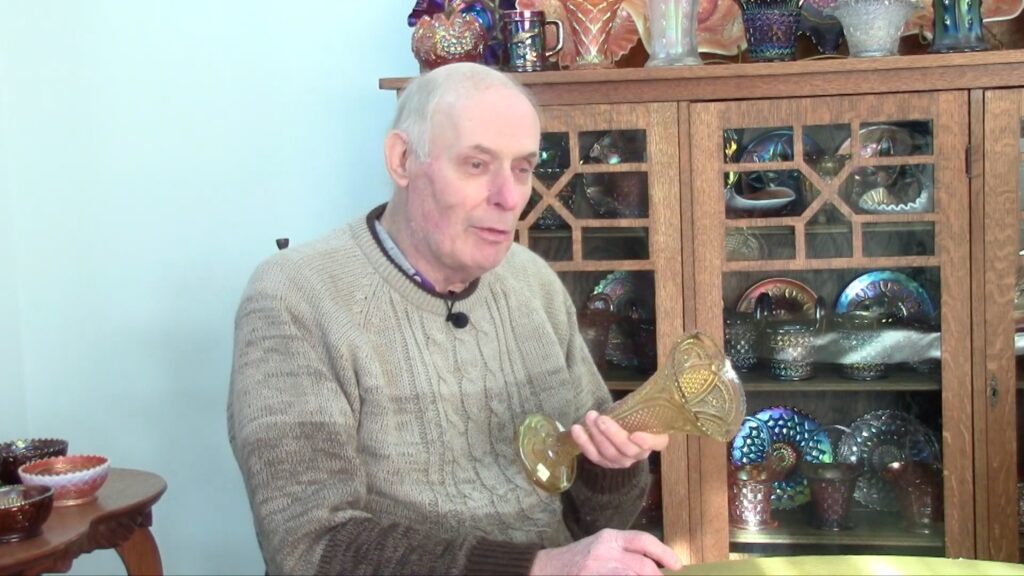 And the last reported shape in iridized Massachusetts is the 9 3/4″ tall vase. The video on the pattern page shows Dr. Larry Keig talking about his acquisition.
If you find another shape that you'd like to share, please email us at carnival@carnivalglass.org.