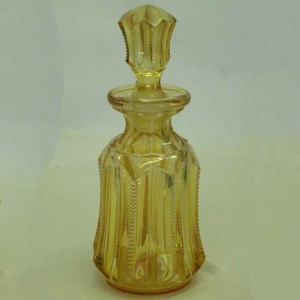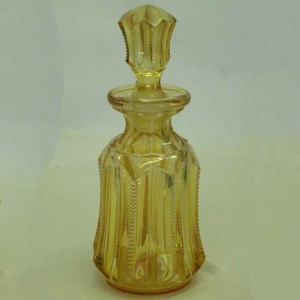 Manufacturer: Unknown
Year(s) of Production: Unknown
Pattern Description: Protruding vertical serrated zippers within concave panels cover the surface.
Similar Patterns: Duncan Mardi Gras, Zipper Stitch, Zippered Stitch, Zipper Variant, Westmoreland Prism
Shapes in Database: Cologne
Colors in Database*: Marigold
*Not all colors are available in every shape.
About Zipper Cut
Protruding serrated teeth run vertically, between the teeth (zippers) are concave panels. The manufacturer and date of this pattern is unknown; the iridescence is very light (probably mineral water colored) and it appears to have a very limited amount of shapes.